Here's The Crystal You Need To Get If You're A Libra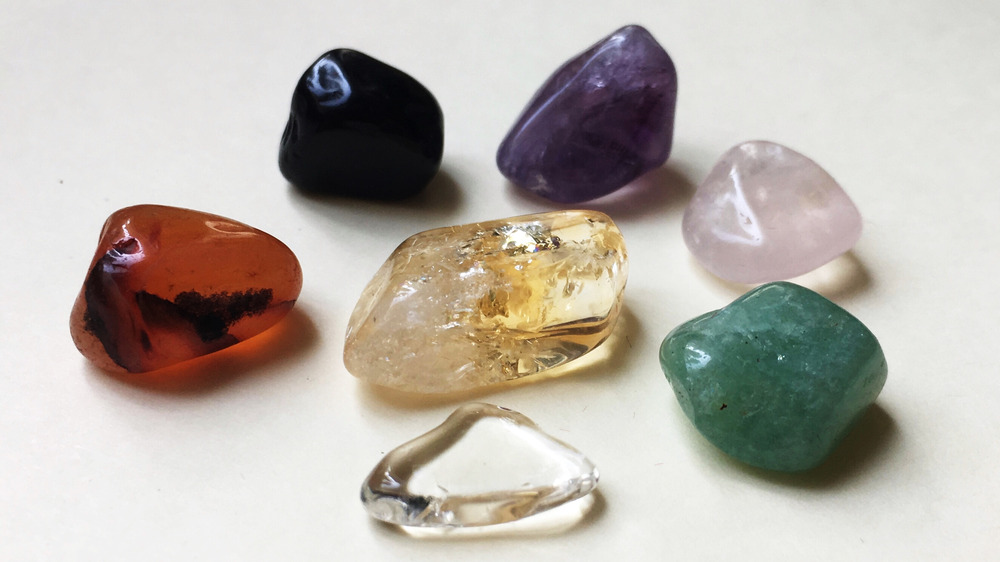 Shutterstock
With their different healing powers, collecting crystals has become a super popular trend in recent years. Some people are drawn to certain gems for their colors and sizes, but you also want to make sure you have a few crystals that will work to heal you specifically. For instance, clear quartz are meant to help with your immune system and rose quartz are all about love (via Healthline). 
Deciding on a particular problem you want to work on may help when you're picking out which crystal to buy next. However, you could be just looking in general and need some guidance. If that's the case, you may want to pick a crystal that best suits your zodiac sign. If you're a Libra, you're someone who loves being well-balanced (via Allure). You strive for harmony in your life, so you need a crystal that will give you the stability you need.
Tiger's eye and ametrine will give Libras the balance they need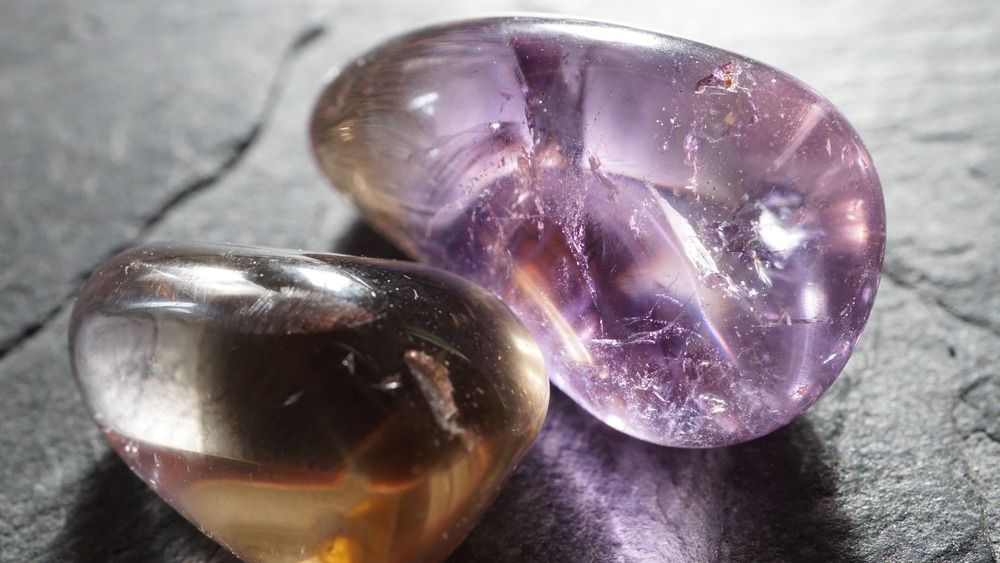 Shutterstock
A crystal that's sure to help you feel secure is the tiger's eye, according to FabFitFun. It's said to connect your "inner and outer self." Since the Libra symbol is a set of scales, you really are looking for that even feeling. And when your inner and outer self are on the same page, you're at ease. According to Cosmic Cuts, when a tiger's eye connects you, it gives you a sense of power and courage to make decisions. Libras are notoriously known as being indecisive, so you definitely want to keep around a crystal that will help you make up your mind (via Elite Daily). 
Another great crystal to help with decision-making is ametrine. Having an ametrine with you will help you find an inner peace with your decisions. That way, you don't have to stress over whether your choice was right or wrong. Healing Crystals for You also believes that the purple amethyst within the ametrine helps to stimulate "higher chakras." Not to mention the combo of purple and orange in this quartz is gorgeous, so it works well for anyone collecting based on colors as well. 
Another beautiful crystal is the opalite, which is opalescent in color. Chiji believes that opalite brings Libras balance as well, and a nice pink rose quartz will open up their heart in the process. With those two crystals in your collection, you'll be unstoppable.