Why Donald Trump's Happy Easter Message Is Raising Eyebrows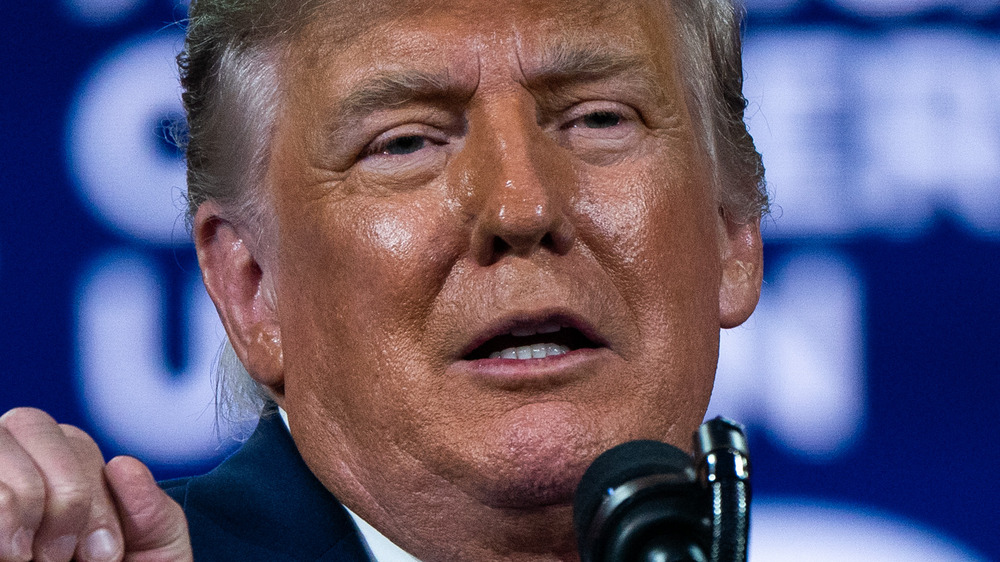 Bloomberg/Getty Images
While Easter is usually a time to spend with family while eating bunny-shaped chocolate, and for some Christians, reflecting on the resurrection of Jesus, Donald Trump decided to celebrate in a more resentful way. The former president released a statement for the holiday saying, "Happy Easter to ALL, including the Radical Left CRAZIES who rigged our Presidential Election, and want to destroy our Country!" (via USA Today). 
It's not necessarily the message of hope you would expect, but it does ring true to what Trump has been saying recently. Since he lost the election to President Joe Biden, Trump has been trying to push the message that the election was rigged. The former president even started his own website after being banned from both Twitter and Facebook for inciting the Jan. 6, 2021, riot on the Capitol. His website pushes this message, despite no evidence of a rigged election exists (via The Guardian).
Trump's Easter message was way different than Biden's and Obama's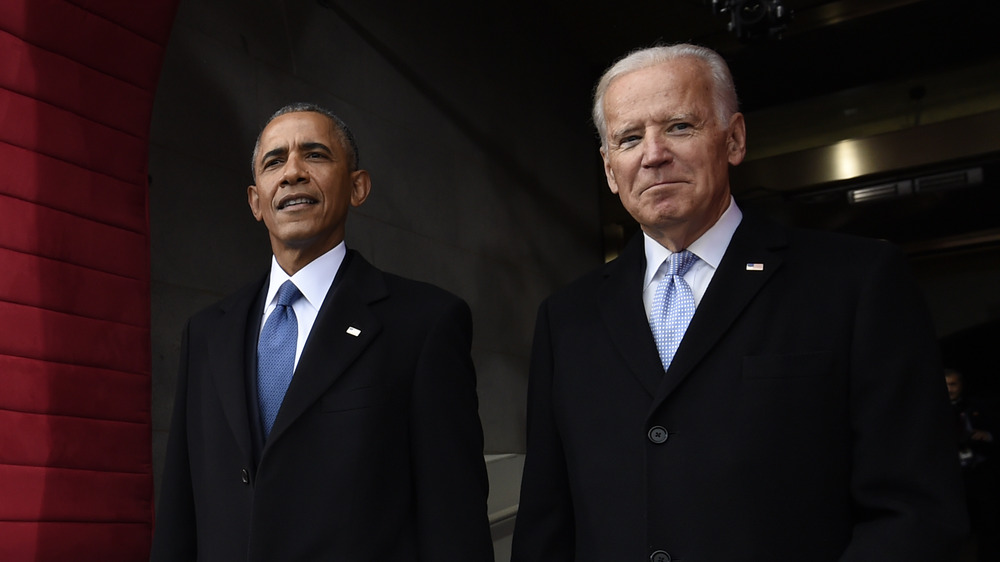 Pool/Getty Images
Donald Trump's Easter message was a complete 180 from Biden's. The president along with first lady Dr. Jill Biden posted a video on social media wishing Americans a Happy Easter and "health, hope, joy, and peace." The message was a hopeful one for anyone having to spend the holiday alone, due to COVID-19. In the video, the Bidens mention that "families are getting the financial help they need to take a breath once again" as well as "businesses are recovering and more and more Americans are getting life-saving vaccines" (via The Hill). 
A similar sentiment of hope came from former President Barack Obama and his family. Along with an adorable throwback picture, Obama posted a message on Twitter to all Americans saying, "I hope we can all take some time to reflect on the blessings we enjoy and the hope we have for a brighter future" (via The Hill). While Trump's message was far from warm, it did provide a few laughs to some who mocked it, like New York Times reporter Kenneth Vogel. While quote-tweeting Trump's Easter message, Vogel said, "Jesus couldn't have said it any better."