Jimmy Fallon Responds To Addison Rae TikTok Controversy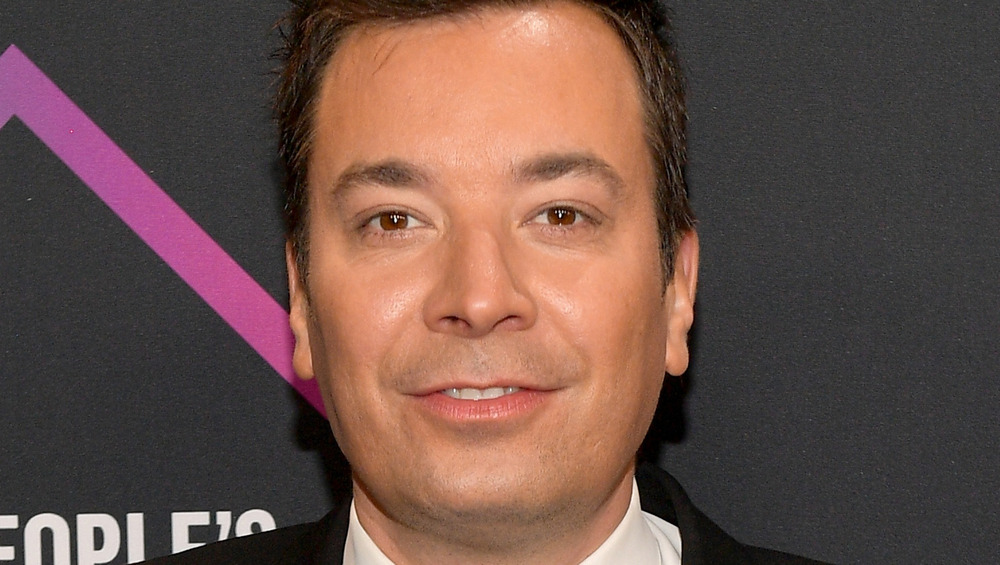 Matt Winkelmeyer/Getty Images
During the March 35 episode of The Tonight Show, host Jimmy Fallon played a fun bit with TikTok star and BFF of Kourtney Kardashian, Addison Rae, entitled "Addison Rae Teaches Jimmy Eight TikTok Dances," (via YouTube). Although it seemed like an innocuous setup for the popular late-night show, social media tore Rae's appearance apart on the basis that she wasn't particularly impressive in her dance skills and more importantly, didn't actually come up with any of the moves in question. 
As Vox points out, the decision to showcase the TikToker's talents rather than the predominantly Black content creators of the featured dances highlighted an ongoing issue with TikTok, where the hard work of Black choreographers, in particular, typically gets "swallowed up" by the algorithm. Booking somebody like Addison Rae, who also had a single to promote, is much easier than hunting down the originators of these dances. 
Of course, as Fallon discovered, being a part of such patterns can also make you subject to intense backlash by association. 
The Tonight Show spotlighted the original creators
As Vox notes, the segment was widely criticized for being, among other things, tone deaf and insensitive. 
Jimmy Fallon addressed the ongoing controversy during the April 5 episode of The Tonight Show in a segment helpfully entitled "TikTok Creators Break Down and Perform Their Viral Dances," (via YouTube). The late-night host explained, "We recognize the creators of those dances deserve to have their own spotlight," before speaking to several of the original choreographers, including Mya Nicole Johnson and Chris Cotter, whose choreography for Cardi B's latest single "Up" went viral and Dorien Scott, who created "Corvette Corvette." 
All nine choreographers whose dancers were performed by Addison Rae also performed the dances correctly on the show, including Fur-Quan Powell and Camyra Franklin ("Laffy Taffy"), Adam Snyder, Nate Nale, and Greg Dahl ("Blinding Lights"), and Keara Wilson ("Savage"). 
Addison Rae also spoke out about the situation with TMZ. "I think they were all credited in the original YouTube posting, but it's kind of hard to credit during the show" she TikTok star said. "They all know that I love them so much. I support all of them so much. And hopefully one day we can all meet up and dance together." Ensuring there was no confusion over her stance, Rae stated, "They deserve all the credit because they came up with these amazing trends."