The Deeper Meaning Behind Justin Bieber's Seagull Tattoo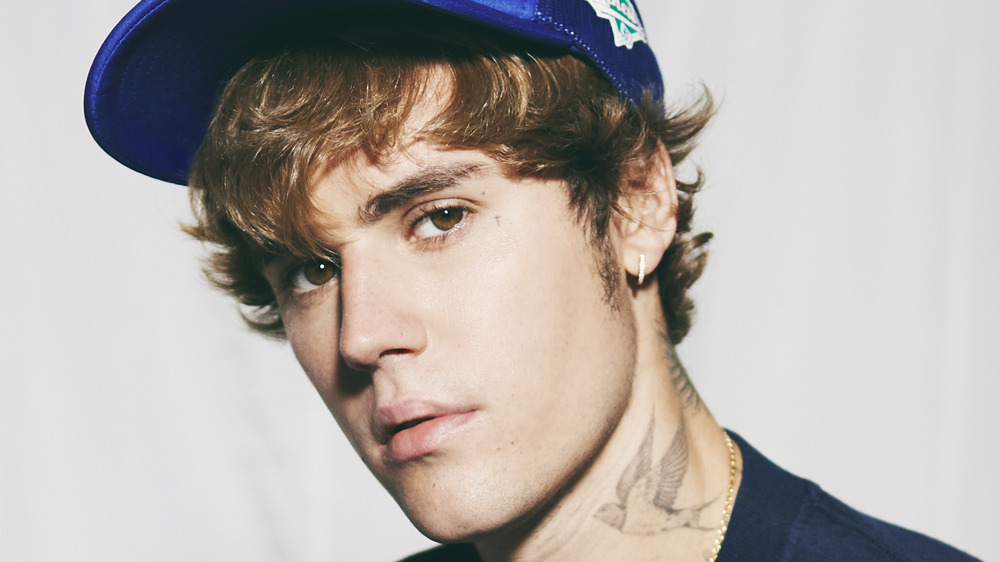 Mike Rosenthal/Getty Images
When Justin Bieber stepped on the scene, the world saw a fresh-faced 16-year-old with endless talent and potential ahead of him. Many people would have never guessed that just 10 years later, Bieber would be whole different person. Not only does he continue to enjoy success, but he's a married man who is totally covered in tattoos.
These days, Bieber is believed to have more than 60 tattoos (via Page Six). While some people think it's gotten excessive, Bieber has always stood by his ink. "If tattoos didn't hurt, everyone would have them," Bieber wrote in a 2018 Instagram caption showing off his heavily-tattooed torso. "Well maybe not everyone!! Over a hundred hours of artwork on my body and I wouldn't take back a single one. I ABSOLUTELY LOVE ART and I've made my body a canvas and it's SO MUCH FUN."
Everyone gets started somewhere. These days, Bieber's first tattoo seems like just a blip on the radar — but it actually has a lot of meaning.
Justin's first tattoo was of a seagull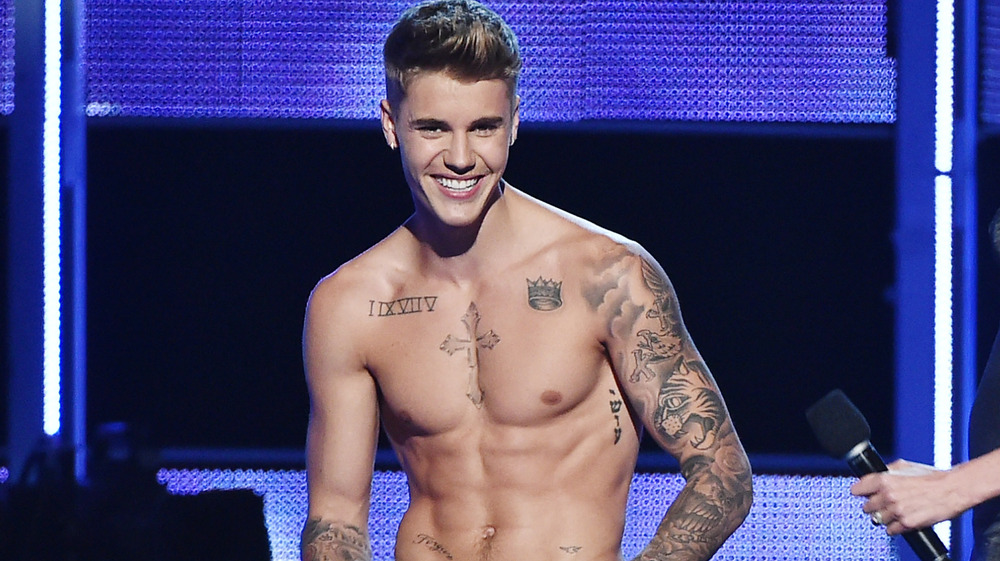 Theo Wargo/Getty Images
Justin Bieber began with a tiny outline tattoo, which he got for his 16th birthday. The outline of a seagull is on his left hip (via Page Six). It's not just any old seagull, however. It's the seagull from the Richard Bach novella Jonathan Livingston Seagull. The tattoo is something of a family tradition for Bieber, whose dad and uncle sport matching ink.
He explained to GQ that the fable is about "a seagull who wanted to be more than just a seagull." He elaborated in explaining the tattoo to Complex. "They all got it on their wrist, but I wanted it in a different spot," he explained. "The book is about a seagull who wanted to be more than just a seagull. I'm trying to be more than just a regular person. I'm trying to be extravagant."
As the story goes, Bieber's dad, Jeremy Bieber, called Toronto's Son of a Gun Tattoo and Barbershop before they got there. He explained the meaningful tattoo and asked for the staff to keep the whole thing quiet. Speaking to MTV at the time, Brian Byrne, co-owner of the shop, said, "The guy who tattooed him, Charlie, is a lifelong friend of Jeremy's, Justin's dad — they're all from Stratford. When it came up, he called Charlie and asked if he could do it and keep it quiet. We made sure the shop was empty and there was nobody around."