The Truth About Tom Brady's Latest Business Venture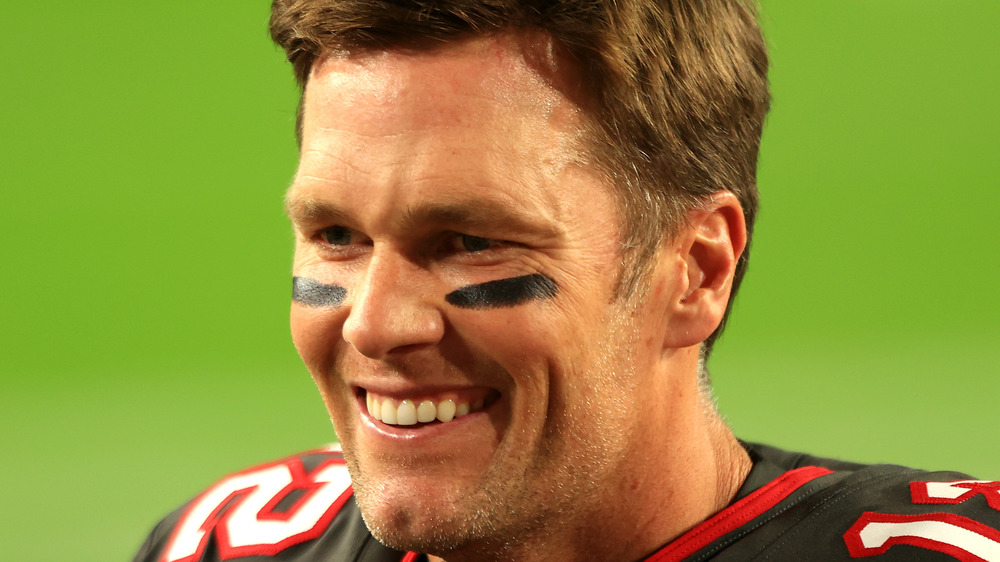 Mike Ehrmann/Getty Images
Tampa Bay Buccaneers quarterback Tom Brady is jumping on the NFT bandwagon. The Super Bowl champ's NFT platform, Autograph, is due to launch this spring, and Brady's latest venture is set to unite some of the biggest names in sports, entertainment, fashion, and pop culture to create unique digital collectibles (via NBC Sports).
In a statement to CNN, co-founder and CEO of Autograph, Dillon Rosenblat, commented, "Autograph will bring together some of the world's most iconic names and brands with best in class digital artists to ideate, create and launch NFTs and ground-breaking experiences to a community of fans and collectors."
Per Forbes, Brady will act as the platform's co-chairman along with Dillon's father, and the former owner of Myspace, Richard Rosenblatt. As noted on the company's website, Autograph also boasts an impressive board of directors including Lionsgate CEO Jon Feltheimer, Cameo CEO Steven Galanis, Live Nation CEO Michael Rapino, DraftKings CEO Jason Robins, and Mandalay Entertainment CEO Peter Guber.
NFTs have surged in popularity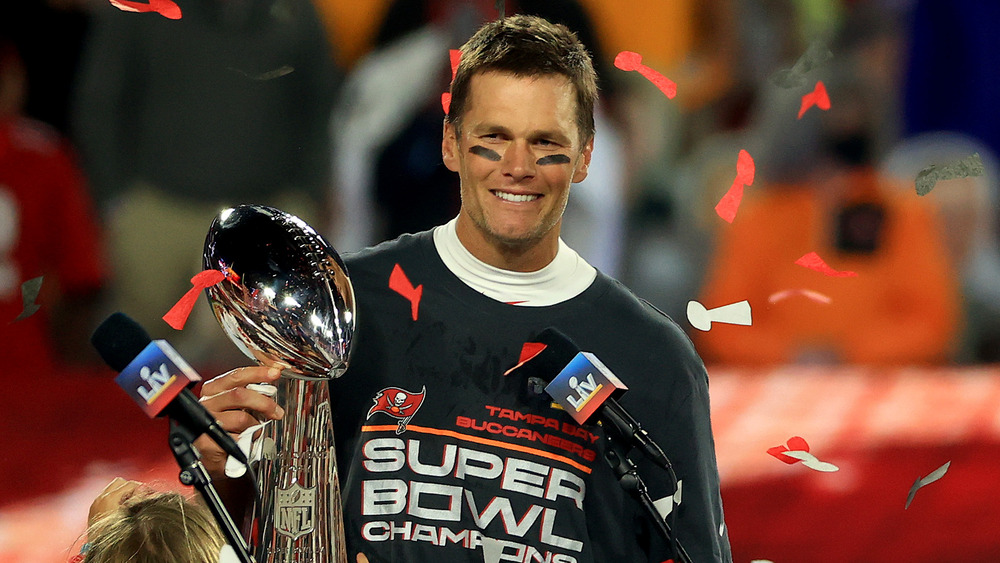 Mike Ehrmann/Getty Images
Brady's newest business venture will also feature interactive offerings such as live auctions, physical product drops, and in-person experiences. But, what exactly is an NFT? As CNN reports, non-fungible tokens (NFTs) are works of digital content (like artwork, music, and collectibles) linked to a digital database called a blockchain, which supports cryptocurrencies like Bitcoin and Ethereum. 
The very first NFT was created back in 2014 (via Axios). However, non-fungible tokens have really begun to surge in popularity throughout the past year. According to Bloomberg, a recent example is the digital artist known as Beeple, who sold an NFT of his piece "Everydays: The First 5000 Days" for a staggering $69.3 million in March 2021. 
Joining Brady on the NFT train are a string of other famous faces, including the likes of Twitter CEO Jack Dorsey, singer Shawn Mendes, NFL star Rob Gronkowski, and Shark Tank's Mark Cuban, each of whom have also recently sold their own NFTs, Forbes reports.