The Surprising Way Pete Davidson Helped Alec Baldwin Shed Pounds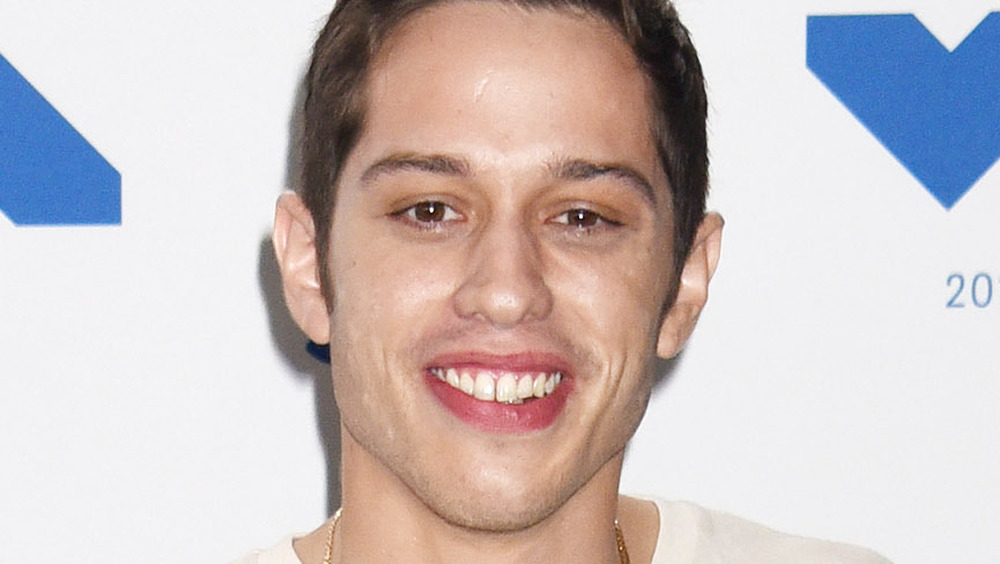 Shutterstock
When fans think about Pete Davidson they usually think of his hilarious comedy sketches on Saturday Night Live or his hilarious movie roles in films, such as The King Of Staten Island or Trainwreck (via IMDb). Fans may even think of his string of high-profile relationships (via Us Weekly). The comedian has also made a running joke out of living in the basement of a house that he and his mother purchased together. However, he recently changed his living situation when he packed his bags and moved out of the home in favor of his very own place. 
"I just moved out of my mom's house. I'm fully out. I got a pad," Davidson told his TikTok followers. However, he's not far from his beloved mom, per Buzzfeed. Davidson reportedly purchased a $1.2 million condo near his mom's house. The home is said to include two large bedrooms, a terrace, and a view of Manhattan (via New York Post). Now, Davidson may want to consider a professional change and become a fitness coach after admitting that he helped a Hollywood star drop major weight with his advice.
Pete Davidson shares a hilarious story about Alec Baldwin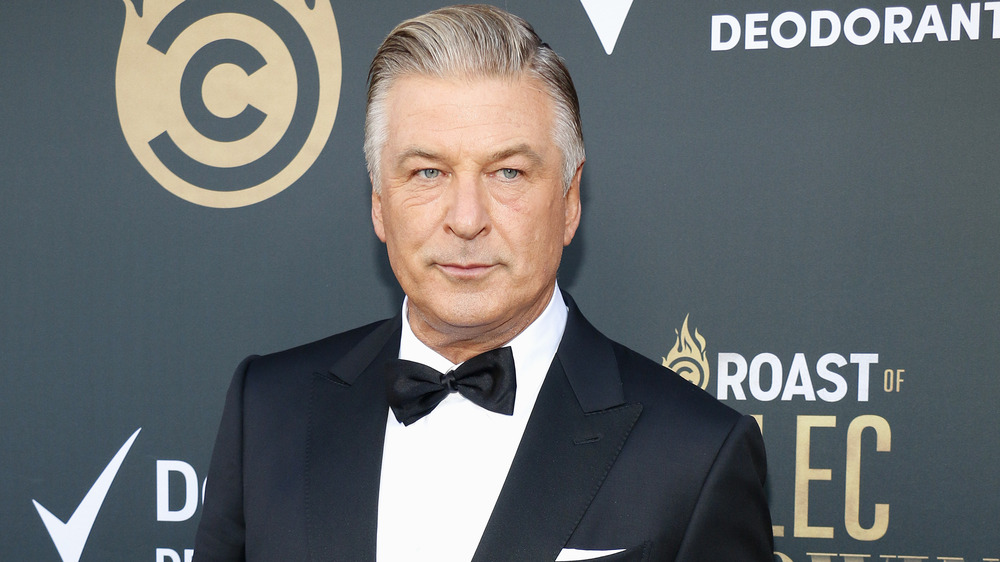 Shutterstock
Pete Davidson recently recounted a hilarious story about how he helped actor Alec Baldwin drop "100 pounds" (via E! Online). During an interview with Jimmy Fallon this week, the Saturday Night Live funny man admitted that Baldwin once asked him how he stayed so fit, but he didn't want to hurt his feelings by claiming that he was just young with a fast metabolism. "I didn't want to be rude and say like, 'I still have metabolism. I'm not in my mid-50s. I just wake up like this,'" Davidson joked. So, he decided to tell Baldwin that he simply does 100 push-ups and 100 sit-ups every single day.
Davidson says that once Baldwin began to play Donald Trump on SNL, he saw him nearly every week on set. Baldwin would then tell him that he'd been doing his push-ups and sit-ups, which led him to slim down quite a bit as a result. "Every time we would run into the hall, he'd be like, '100 a day' and he started to do it and he lost, like, 100 pounds. And he says it's all because of me," Davidson said. Meanwhile, Baldwin has been open about his health journey, and often credits his wife, Hilaria Baldwin, for helping him get his diet in order.