Brooke Baldwin Makes A Startling Accusation Against CNN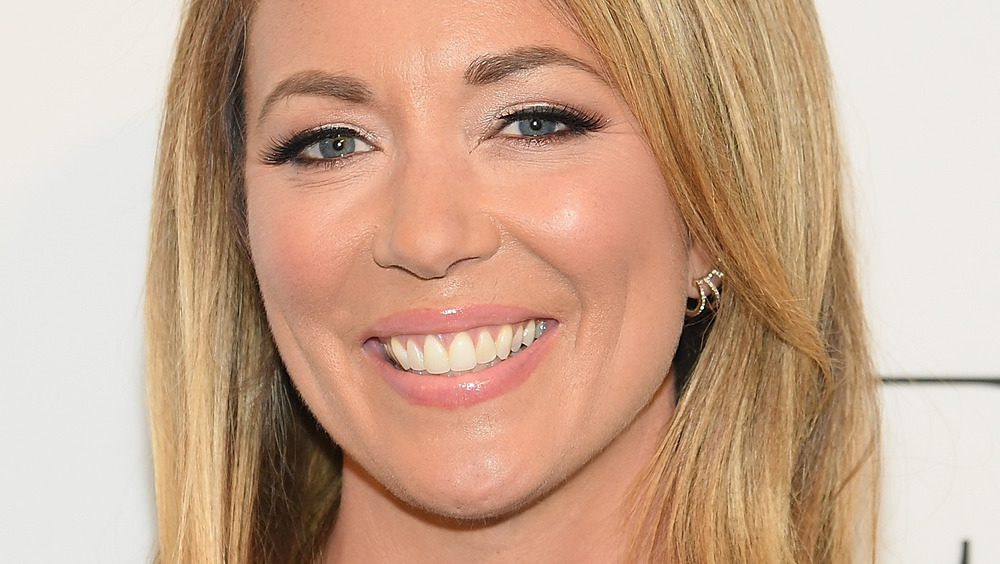 Dimitrios Kambouris/Getty Images
We may receive a commission on purchases made from links.
Journalist and television host Brooke Baldwin has worked for CNN since 2008. Over the years, she has become a highly respected reporter and even won a Peabody Award for her coverage of the 2008 presidential election (via Deadline). Baldwin began hosting her own show, CNN Newsroom with Brooke Baldwin, in 2014 and is the creator and host of CNN's digital series American Woman.
Baldwin recently announced on CNN Newsroom that she will be leaving CNN in April to focus on "amplifying the lives of extraordinary Americans and putting my passion for storytelling to good use." She added, "For a decade I've never taken for granted the enormous responsibility and privilege I've had to work with some of the most talented producers and photojournalists and correspondents and anchors out there as we have covered our era's most urgent and important stories."
However, as grateful as Baldwin is to have worked at CNN for 13 years, she notes that CNN has a lot of work to do. On the Ms. magazine "On the Issues" podcast, Baldwin revealed that the network is dominated by male executives, and that as she advanced in her career, there was a clear lack of other women. "The most influential anchors on our network, the highest-paid, are men. My bosses, my executives, are men. The person who oversees CNN Dayside is a man, and my executive producer for ten years is a man. So I've been surrounded by a lot of men."
Brooke Baldwin had to 'fight for women's stories' at CNN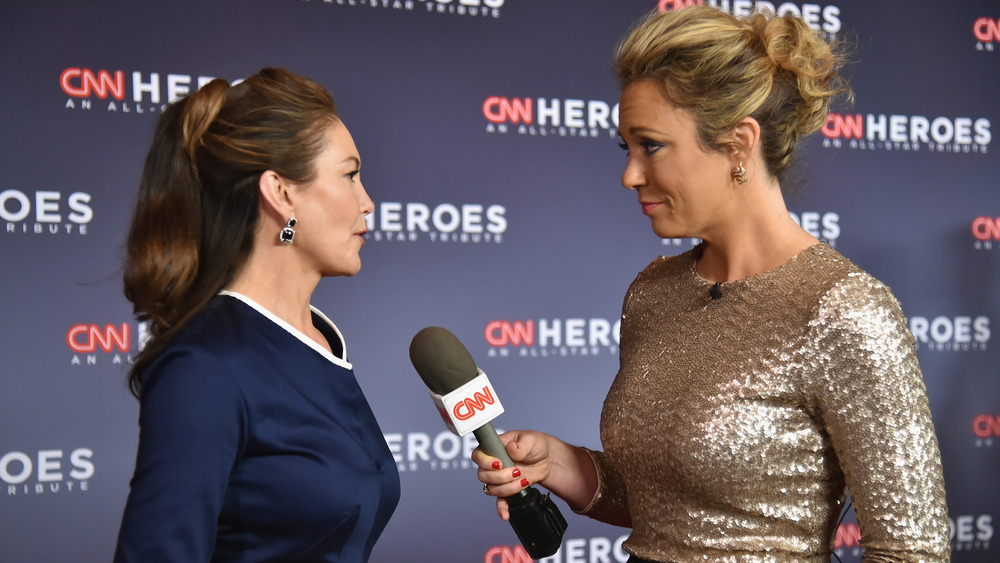 Kevin Mazur/Getty Images
Determined to effect change, Brooke Baldwin stated that despite being told "no" when she pitched story ideas about women, she still managed to make them happen. Even though her experience at CNN was less than ideal, she shared that the network is slowly starting to give more power to women. She said, "It's getting better but we still have a bit of a ways to go ... I want more women in the room" (via Ms.).
Baldwin credits her father's advice with helping her decide to move on. As she told Yahoo Entertainment, her dad would often tell her, "Being uncomfortable is a great thing," and she finally realized that she had settled too far into her comfort zone with the cable network. "I could understand from the outside why it makes no sense for me to be leaving, but it just — in my gut, I just know it's right. I just have to go," she explained.
Still, the journalist is grateful for her years at CNN, during which she covered major news topics such as gun violence, natural disasters, the royals, "and politics. Lots of politics." Last year, Baldwin joined the millions of individuals who fell ill with COVID-19. In an essay she wrote for CNN, she described her two-week ordeal as being "relentless, scary, and lonely," as she spent most of her convalescence in a room separated from her husband. Baldwin thanked her show team at CNN for their support during her recovery.
Brooke Baldwin wants to continue telling women's stories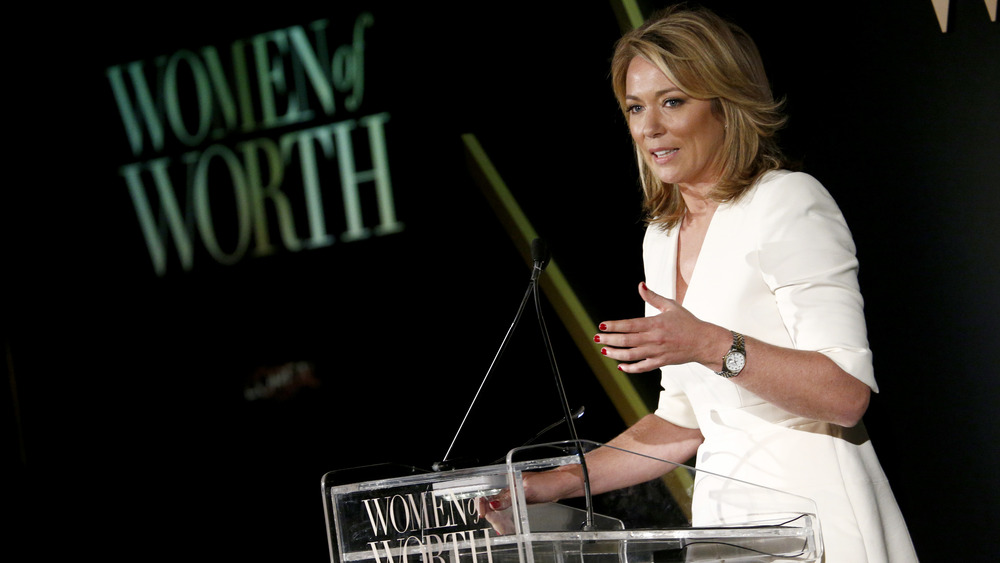 Brian Ach/Getty Images
In her farewell tweet announcing her departure, Brooke Baldwin admitted that she's not sure of her next career move. "No, I don't have a job I'm jumping right into. Yes, I'm feeling very vulnerable," she said. "But what is it Brené Brown says? 'Vulnerability is the birthplace of innovation, creativity and change.' And I am so excited about what is to come."
Her latest project may reveal a clue about her goals: She just dropped a new book, Huddle: How Women Unlock Their Collective Power. It's a look into the inspiring ways American women are working with one another to create social, emotional, and professional change. As Baldwin told People, the extensive interviews she conducted with the women in the book helped her realize that her heart lies in in-depth reporting, rather than in quick TV segments.
Further, Baldwin told Southern Living that she had been moving in this direction for some time, specifically since the 2016 election and the Women's March in early 2017: "I just felt deep in my bones, I was just so compelled to do more with women." (She's also releasing a line of "Huddle"-themed T-shirts through Mess In a Bottle, a business owned by Black women; part of the proceeds will go to the nonprofit Black Girls Vote.)
While many fans wished her well, conservative commenters were quick to jump on Baldwin's accusations of sexism within a left-leaning news outlet. Fox Nation host Tammy Bruce tweeted: "I've been warning you for years: Liberals are hypocrites who are exactly what they accuse you of being."