Rachel Uchitel Reveals Hilarious Detail About Dating Dorit Kemsley's Husband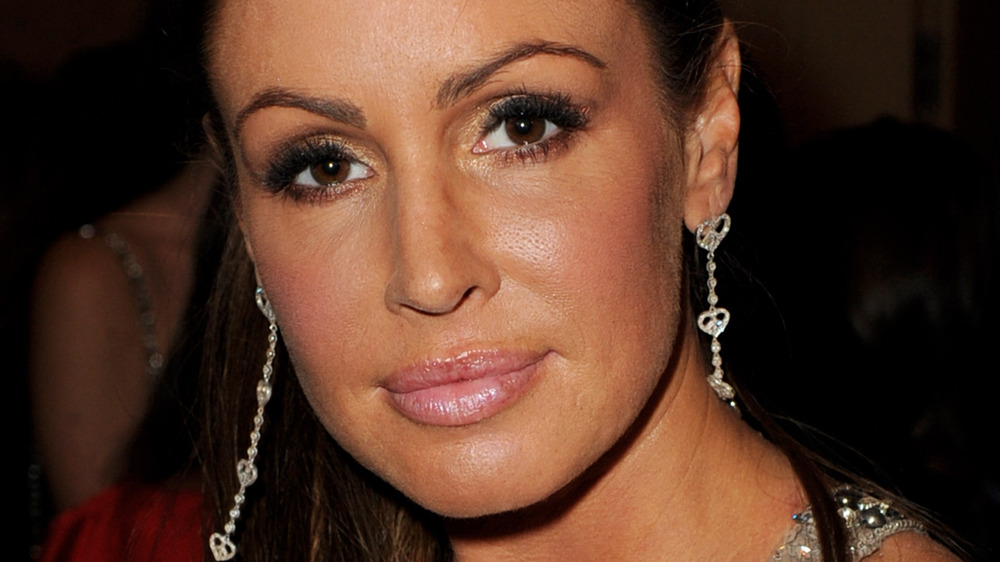 Kevin Winter/Getty Images
Real Housewives of Beverly Hills star Dorit Kemsley has long been made fun of for adopting her husband PK's British accent, although she was raised in Connecticut (via Bravo TV). The star herself has commented on the phenomenon, saying previously in part, "I think the way I speak is probably a combination of many things. First and foremost, I am married to a Brit who's got a very, very strong London accent, and I'm sure some of his inflections have sort of rolled over on me."
Well, it turns out Kemsley is not the only person who has been greatly influenced by PK's accent, with Rachel Uchitel, who is best known for being linked to Tiger Woods, recently revealing a hilarious tidbit about dating the British talent manager (via Celebrity Net Worth).
Uchitel talked about her previous relationship with PK during an episode of the "#NoFilter with Zack Peter" podcast. "His personality just won me over and then out of nowhere — I was just like, 'Oh, my God, I'm in love with this guy.' How did that happen?" she asked (via Us Weekly).
What Dorit Kemsley and Rachel Uchitel have in common — other than dating PK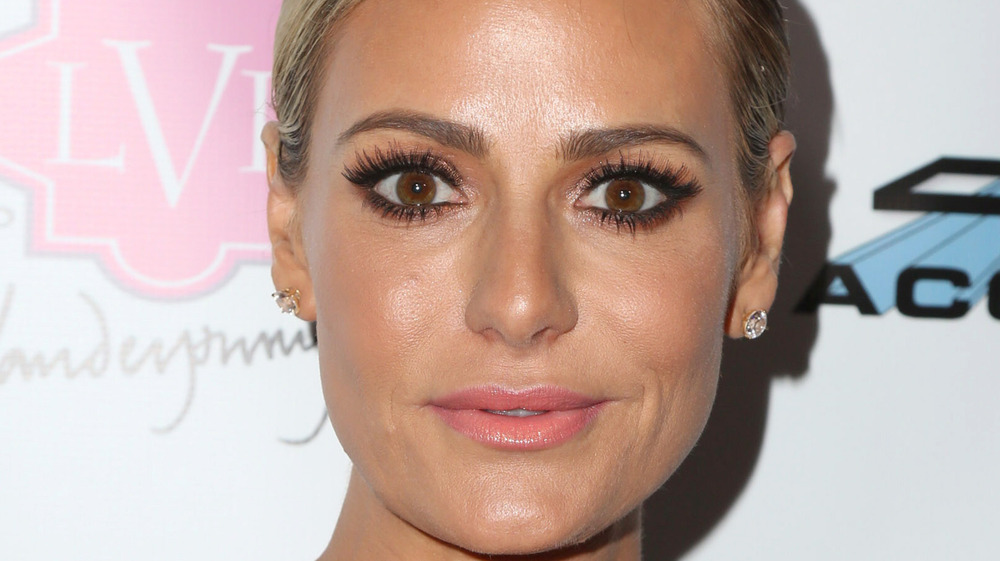 Shutterstock
While dating, it turned out PK had a strange effect on Uchitel's manner of speech, too.
As she continued on the podcast about her time seeing the RHOBH cast member's now-husband, "And it was funny because I started to talk with an accent!" (via Us Weekly). She added, "His accent really gets to you ... When you're around him, you speak with an accent!"
Of course, if anyone understands her comment, it's Dorit Kemsley, with the reality star even coming to the defense of Hilaria Baldwin when she was widely criticized for speaking with what was perceived as a fake Spanish accent after it came to light she never lived in Spain. About the criticism the mom of six received, the mom of two noted, "I don't think she deserves it. I've had so much scrutiny over the way I speak, I've learned to ignore all the noise but at first, it was really hurtful" (via The Sun).