What This Fresh Prince Star Really Thinks Of The Show's Upcoming Reboot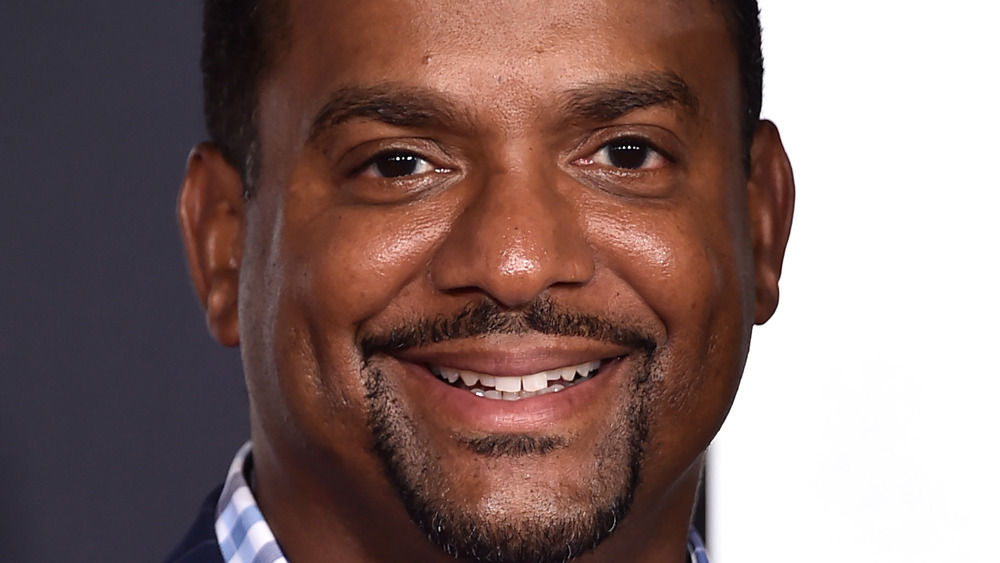 Shutterstock
In 2019 Morgan Cooper wrote and directed a dramatized trailer based on the '90s classic comedy show, The Fresh Prince of Bel-Air. It seemed to hit a feeling with fans, past and present, as to date it has over six million views. Deadline reported that the fan film gained so much interest that it's now been secured for two seasons as an hour-long drama on Peacock. The Verge reported that the adaptation, titled Bel-Air, has the backing of lead star Will Smith. He called the excitement around the remake, "unprecedented. I've been in this business for thirty years and that does not happen."
However, speaking to E! News, Alfonso Ribeiro who played Carlton Banks on The Fresh Prince of Bel-Air said there are some key differences. "I like to call it a reimagining," he said, "We sometimes throw a lot of things into one word, one concept. A reboot would be taking the actual show and characters and bringing it back. This is a totally different show." Ribeiro pointed out that the adaptation takes a lot from the Fresh Prince's iconic theme song. "It's drama. It's not a comedy. I have nothing to do with it so I don't really know anything more..." he told the publication, "But I actually appreciate it even more than a reboot. Let's take a concept and turn it into a different show."
'The Fresh Prince' cast had a reunion to celebrate the show's 30th anniversary
Bel-Air isn't the first time that Fresh Prince fans have been able to reminisce about how good the series was. NBC News reported that after almost 25 years many of the original cast members got together to recreate the Banks family living room in 2020. On HBO Max many of the beloved characters remembered audition stories, their favorite times on set, and the most memorable scenes that they filmed in honor of the show's 30th anniversary.
Looking back on his time on the show and the reunion special, Alfonso Ribeiro told E! News that the actors and crew worked so well together. "You definitely had to be on. We actually would shoot an entire show in under two hours...We got it right on take one," he said, "We're hanging out all the time. This just happened to be with a crew there. The love that we've had for each other throughout is a continuation of love and all that people saw on that show was the continuation of that love 30 years later."
Bel-Air is a different take on the show you know and love but not one to miss.