What We Know About Mike Pence's Book Deal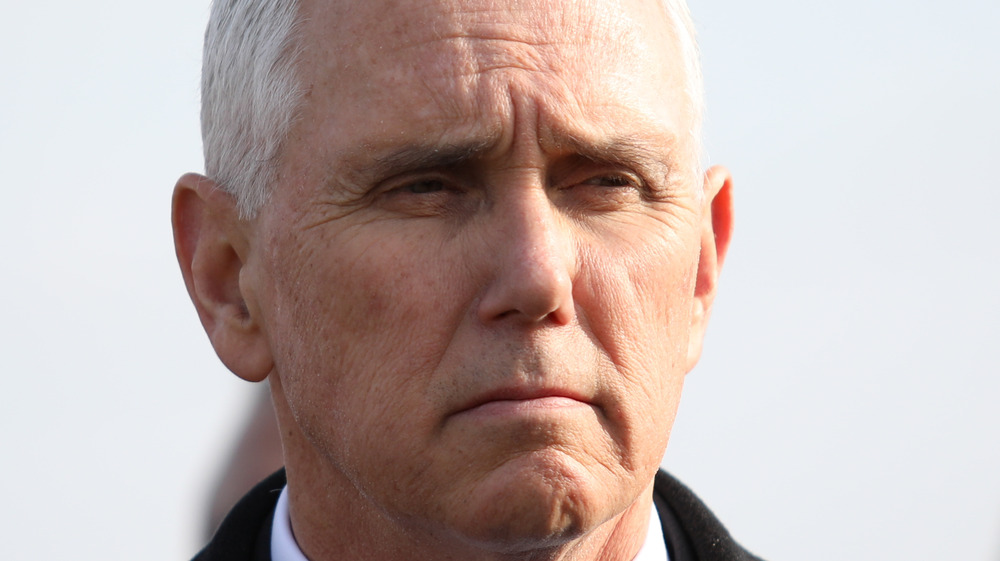 Shutterstock
Former Vice President Mike Pence is set to release a two-part autobiography that will detail his experience in public service and his dedication to his faith. Sources say the book, which is in collaboration with the publishing company Simon & Schuster, will be hitting bookstores in 2023. Per People, Pence's book will detail his journey to the White House and "the many pivotal moments of the administration" alongside former President Donald Trump. 
Only time will tell how much detail the book will actually give, and whether we can expect an honest perspective of working with an especially controversial political figure. Many also question whether Pence will discuss his alleged falling-out with the former POTUS as a result of the Capitol Riots, in which violence against Pence ensued and Trump failed to act on it (via Mercury News). As USA Today reports, Pence's publishing company has deemed the work "the definitive book on one of the most consequential presidencies in American history." 
Mike Pence's book will detail his entire career in politics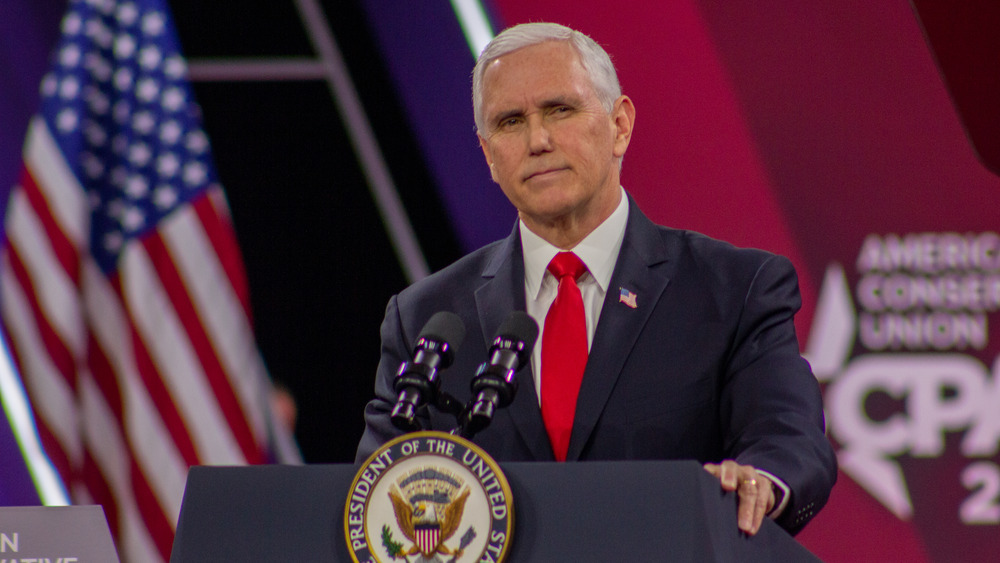 Shutterstock
In a statement regarding the future of the book per People, Pence said he was "grateful to have the opportunity to tell the story of my life in public service to the American people, from serving in Congress, to the Indiana Governor's office and as Vice President of the United States." He added, "I look forward to working with the outstanding team at Simon & Schuster to invite readers on a journey from a small town in Indiana to Washington, DC." The Guardian reports that the untitled memoir will bring in a whopping $3-4 million for the former VP.
If you're anxious to keep up with Pence, the AP has reported that he will be speaking to a conservative Christian non-profit in South Carolina on April 29. This will be his first speaking engagement since leaving the White House. In addition, next month, Pence will attend and keynote a dinner hosted by the Palmetto Family Council, a lobbying organization that seeks to implement "biblical values."