The Sweet Meaning Behind Zayn Malik's Number Tattoos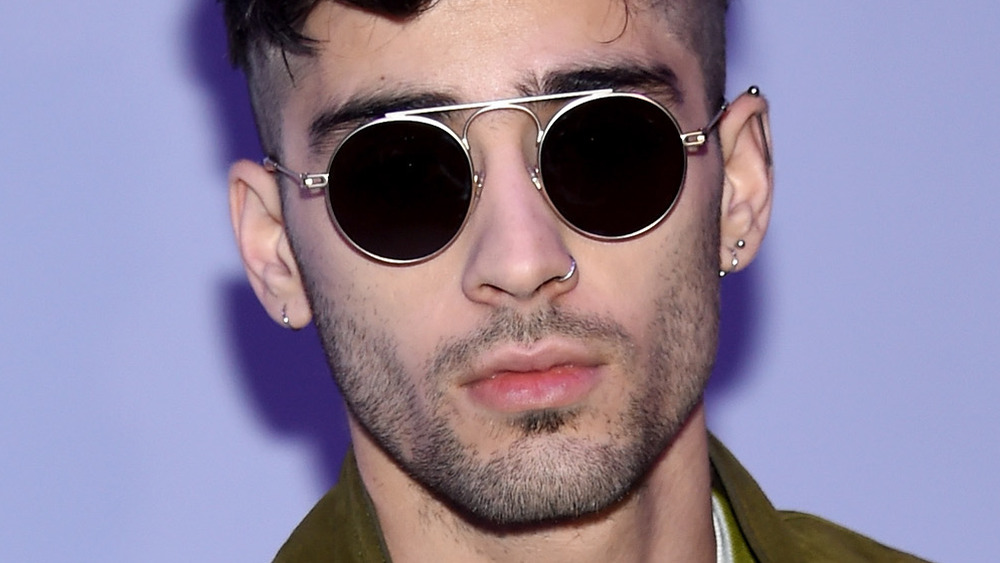 Dimitrios Kambouris/Getty Images
Zayn Malik has nearly 50 tattoos, many of which are extremely meaningful to the musician. In addition to sporting girlfriend Gigi Hadid's eyes on his lower chest and their daughter Khai's name written in Arabic on his wrist, the former One Direction band member has several numbers tattooed in varying sizes and positions on his right hand. 
As Body Art Guru revealed, Malik has a giant "6" near his comic-styled ZAP! tattoo, which is located on the outside of his right forearm and symbolizes his love for comic books. "Basically it stands for a society of club zappers. I and Louis are captain zappers and we have converted the rest of the boys, they are part of it," he once explained. Malik also has two additional tattoos of the number "6," one of which is located near his microphone wire tattoo on his wrist and another on the outer side of his wrist.
Malik then has two "1" tattoos, one below his crossed fingers tattoo and a second above it, and a number "5" tattoo near his microphone.
Zayn Malik's number tattoos are not random at all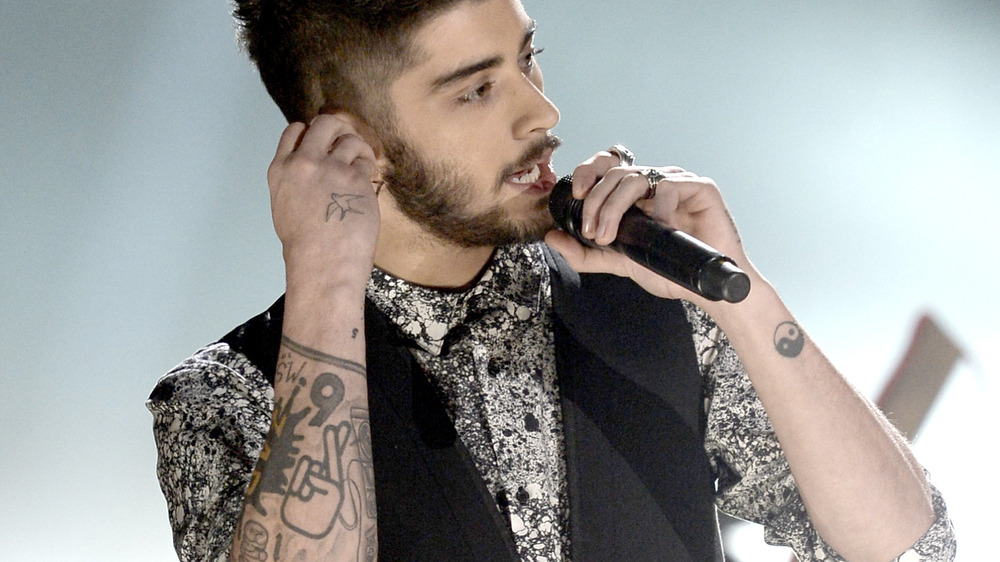 Kevin Winter/Getty Images
Although the numbers appear to be completely random, they are actually quite intentional and, as Body Art Guru explained, represent the start of his career on The X-Factor over two decades ago. Upon rearranging the numbers seen on Malik's right hand, his X-Factor audition number, 1-6-5-6-1-6, can be found.
According to a report from the Daily Mail, Zayn Malik appeared on the singing competition series' seventh season in the summer of 2010 and performed Mario's "Let Me Love You" during his audition. While Malik was ultimately eliminated before the final round of the competition, he ultimately teamed him up with Harry Styles, Niall Horan, Liam Payne, and Louis Tomlinson to form the boy band One Direction.
After placing third in the competition in December of that same year, Malik and his former bandmates were signed by Simon Cowell to a contract worth an estimated $2.765 million.