Here's What Lily Tomlin's Net Worth Really Is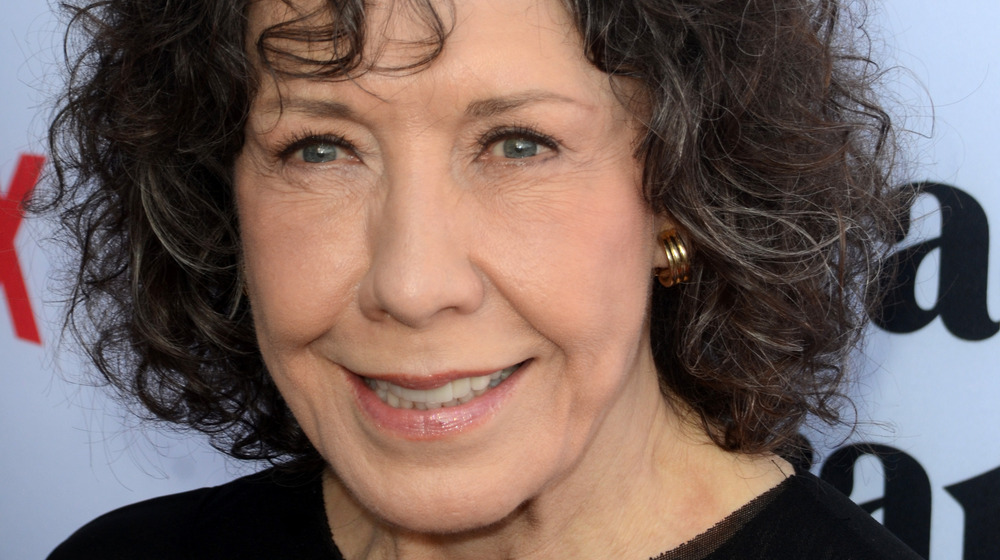 Shutterstock
Lily Tomlin got her first big break onscreen in the '60s, details The Guardian. Over the last 60 years, she's gone from creating characters on primetime sketch shows to being part of some of Netflix's biggest series. 
In recent times, she's most likely recognized for her role in dramedy series Grace and Frankie. Playing opposite Jane Fonda, Tomlin told Metro Weekly, "I truly love Jane. Jane's a great friend and has been for years. When our characters have a fight, we both get affected by it — we get sad that we're having a fight. I know audiences like our friendship immensely." 
Tomlin's involvement in big Netflix projects and movies like 9 to 5 and Big Business has meant that she's racked up a net worth of $15 million, reports Celebrity Net Worth. The outlet suggests that as Tomlin has appeared in both movies and television shows and won awards – including a Tony Award for Best Actress and a Grammy Award for Best Comedy Album, – she's become a seriously celebrated actor.
Speaking about her time in Hollywood she told The Guardian, "A lot of women – great movie stars – don't get paid what men do. I don't know what the disparity is, but it's probably as much as they can get away with. I've never been in that rarefied air of $20m a picture or whatever they get, but..."
Lily Tomlin is also known for her LGBTQIA+ activism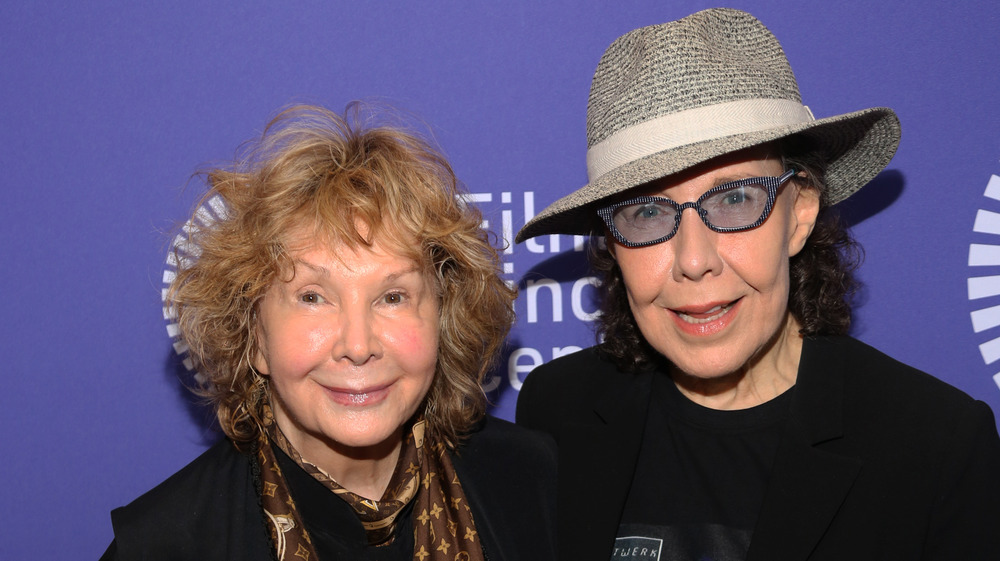 Manny Carabel/Getty Images
Alongside being an immensely talented actor, Lily Tomlin has stood for many causes close to her heart. In 2019, she appeared on The Ellen DeGeneres Show where she spoke about her wife Jane Wagner (pictured, left) and why she didn't want her sexuality to overshadow her career, especially when Time Magazine wanted to put her on the cover in 1975. 
"I decided that I just wasn't going to play their game," Tomlin explained. "I wanted to be acknowledged for my performance." She later quipped," I can see in retrospect, that was hardly worth it."
Throughout her career, Tomlin has been an advocate for the LGBTQIA+ community. Speaking with Metro Weekly she said, "I'm so proud of this community, and what it's accomplished in such a short time. I never dreamed in the '60s and '70s that all this would ever happen so quickly. The community has just always been there for each other. I just love it."
The Guardian outlined that Tomlin was a trailblazer without really knowing it, advocating for equal rights, feminism, and equal pay and treatment. This extends to her advocacy for domestic workers' rights. In Ms. magazine she wrote, "Work that happens inside the home deserves to be valued the same as any other job and ought to have the same protections. ... I stand with domestic workers in their fight to win health and safety protections." It'd seem that she's a formidable force on and off-screen.