Details We Know On Enola From Waterworld's Life Today
In the 1995 science fiction film Waterworld, actress Tina Majorino, then only 10 years old, played Enola, a young girl with map tattooed on her back to the only dry land in a world (via IMDb). The film, which also starred Kevin Costner at the height of his career, was released to mixed reviews and did not exactly fare well at the box office, dashing any hopes of a sequel (via The Cinemaholic).
Prior to Waterworld, Majorino got her start in acting at only seven years old in the 1992 sitcom Camp Wilder. Through 1999, Majorino took on several roles in films like When a Man Loves a Woman and Alice in Wonderland (via IMDb). After her 1999 role as the titular character in Alice in Wonderland, Majorino took a five-year break from acting in order to return to the industry as a more mature and rational adult. "I think the best decision I ever made for myself was taking that time off to get to know myself, so that if I ever did decide to come back, I could be strong enough and grounded enough to know what's really important and what's not," Majorino told Daily Emerald in 2006.
After her five-year break from acting, Majorino took on several high-profile roles.
Most people recognize Tina Majorino from her role in Napoleon Dynamite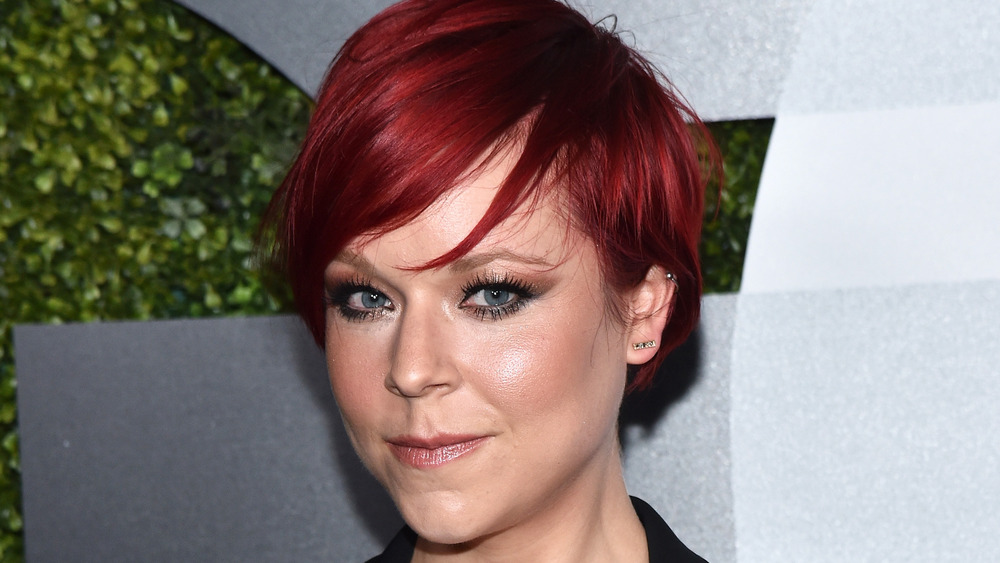 Mike Windle/Getty Images
In 2004, Majorino landed firmly back in the acting world with a role in the popular comedy Napoleon Dynamite. Majorino starred as Deb, a shy side ponytail-wearing girl who worked several jobs to fund her future college ambitions. Ultimately, the film helped inspire Majorino to end her Hollywood sabbatical and return to acting. "I read Napoleon Dynamite and instantly I was like, 'I don't even care if I get it, I have to audition for this movie!,' Majorino told The Daily Mail. "'I think I was 17 — it was the first script that I read coming out of my sabbatical — and I was like, 'This is hilarious.' That film was a huge lesson for me in following my gut. It was pure magic and 100 percent reignited my love of filmmaking."
Since that comeback, Majorino has starred in the popular television show Veronica Mars (the show's creator, Rob Thomas, created a role for her in the show after she wrote a book report on him as a child, according to CBR.com), Big Love, and Grey's Anatomy (per IMDb). Most recently, Majorino portrayed a murderous villain intent on killing pregnant women in the 2020 Hulu series Into the Dark: Delivered. "As an actress, this was something that I have never done before; I have never played the villain," Majorino told Shock Ya!. Majorino and her brother, musician Kevin Majorino, have also started a podcast called No Pressure.