Here's What Maren Morris' The Bones Really Means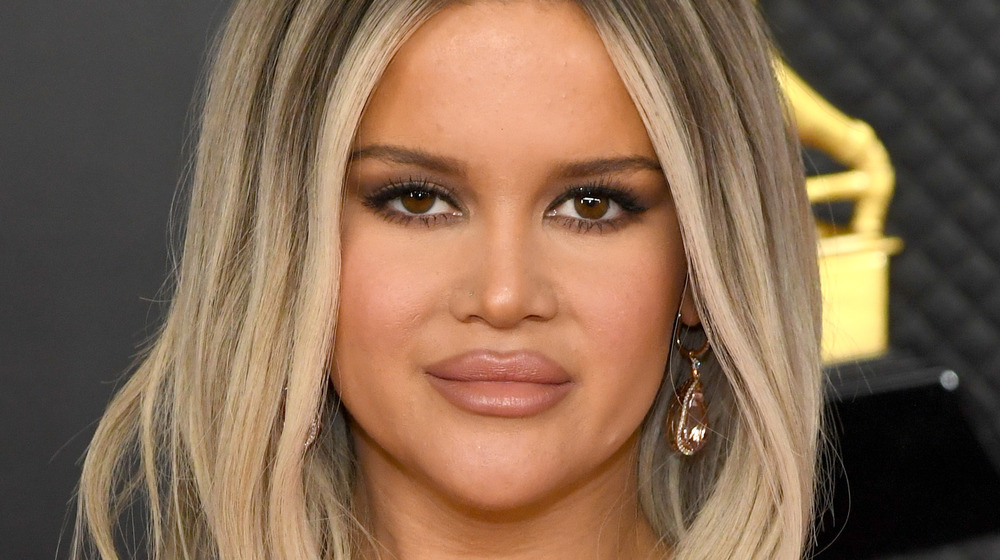 Kevin Mazur/Getty Images
Though country music star Maren Morris' first debut single "My Church" wasn't released until 2015, she had been trying to break into the music industry for many years.
The Texas native started playing guitar and writing songs at just 12 years old (via Sounds Like Nashville). She performed around different bars and music venues in Texas before auditioning for both The Voice and American Idol. Morris was turned down for both shows, as well as Star Search, Nashville Star, and America's Got Talent. Lucky for us, she remained persistent and continued to pursue her dreams. Morris ultimately signed with Columbia Records as an independent artist in 2015 and has since received wide acclaim from fans and critics.
In 2020, the singer-songwriter was nominated for multiple Country Music Association Awards categories. Morris took home the award for Female Vocalist of The Year, while her hit song "The Bones" won for Single of The Year and Song of The Year. And while the song has thousands of fans, who really knows what those lyrics are about? 
"The Bones" is about having an emotional foundation in a relationship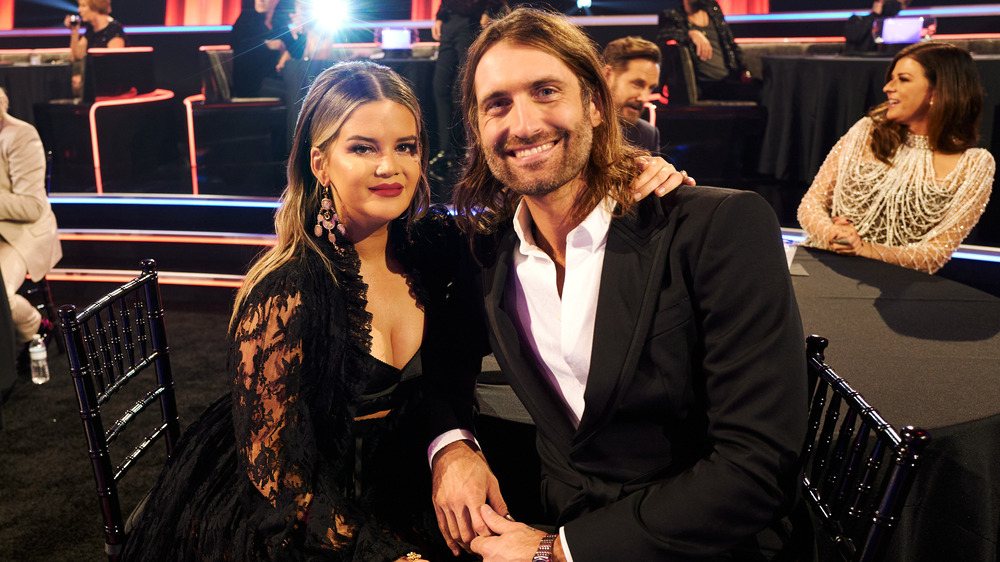 John Shearer/Getty Images
Maren Morris wrote "The Bones" with the help of award-winning songwriters Jimmy Robbins and Laura Veltz. The song is Morris' second single from her sophomore album Girl. This track is her second song to reach No.1 on the Billboard Hot Country Songs chart and Adult Pop Songs chart.
"The Bones" is a story about a couple who are deeply in love and lean on each other during difficult times. "The bones" represent a house and is a metaphor for the solid emotional foundation of the couple's relationship. In an interview with Pop Culture, Morris explained how her solid marriage with fellow country music singer-songwriter Ryan Hurd inspired the lyrics.
She explained that the song was born from a conversation with her co-writers, where they all expressed how grateful they were for their romantic relationships at the time. "It was just like we all were super solid with our parents, and so writing this song about the bones of a house — even if a hurricane comes, a storm, the wolves come, the structure of the house is still standing," she reveled. "The foundation is still there, so you can rip it down to the studs and the foundation of this relationship isn't going anywhere."
The music video for "The Bones" features real-life footage of Morris and Hurd on a tropical vacation. It's vintage style makes it look like a home video the singer is sharing with the world.