Rules The Royal Family Must Follow When A Member Dies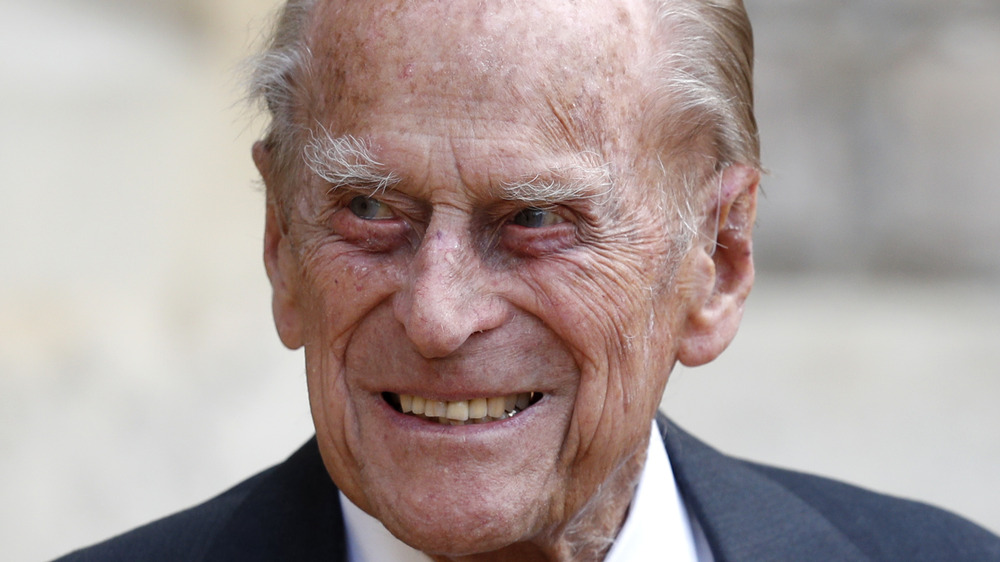 Wpa Pool/Getty Images
Being a member of the royal family is more than just having fancy titles and appearing at events. There are actually quite a number of rules each member must follow as well. These rules range from the obvious — when the queen stands, you must also stand — to the more obscure — whenever the queen is finished eating, so are you (via Marie Claire). 
With the death of Prince Philip, you may notice the royal family following rules required of each member when someone dies, because they're all fashion-related. According to PureWow, whenever traveling, members of the royal family must always pack an all-black outfit. This is to ensure they're prepared to dress appropriately for any sudden death that may occur. So, even if you're on a tropical vacay where all you plan to do is wear your bathing suit by the pool, you've also got to have an all-black outfit ready to go.
Women in the royal family must pack black tights, hats, and coats as well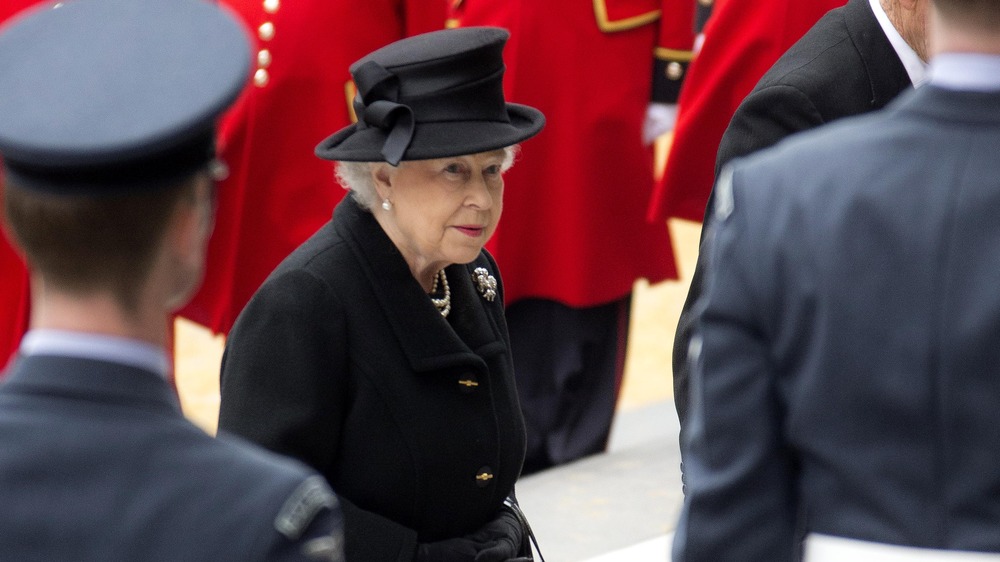 Wpa Pool/Getty Images
This black outfit rule may seem a bit morbid, but you never know when something may happen. And since the royal family is always in the public eye, they must dress the part. According to Newsweek, the black outfit rule wasn't a thing until Queen Elizabeth was caught without anything appropriate to wear when her father, King George VI, died. At the time, Elizabeth and Philip were on a ship to Australia, and in order to remedy the situation, an outfit was sent over so that she could wear the proper mourning attire. 
Now, black clothing immediately goes on every royal's packing list. In addition to the black clothing rule, there are some other funeral attire rules for women. For instance, the queen insists that women wear tights (via Evening Standard), and according to Cafe Mom, the women are also required to wear a hat whenever the queen is wearing one. In addition, coats should be kept on at all times. So, for a funeral, you'll most likely see the women in the royal family sporting tights, a hat, and a coat along with their all-black outfit.