This Is The Internet's Least Favorite Brand Of Mascara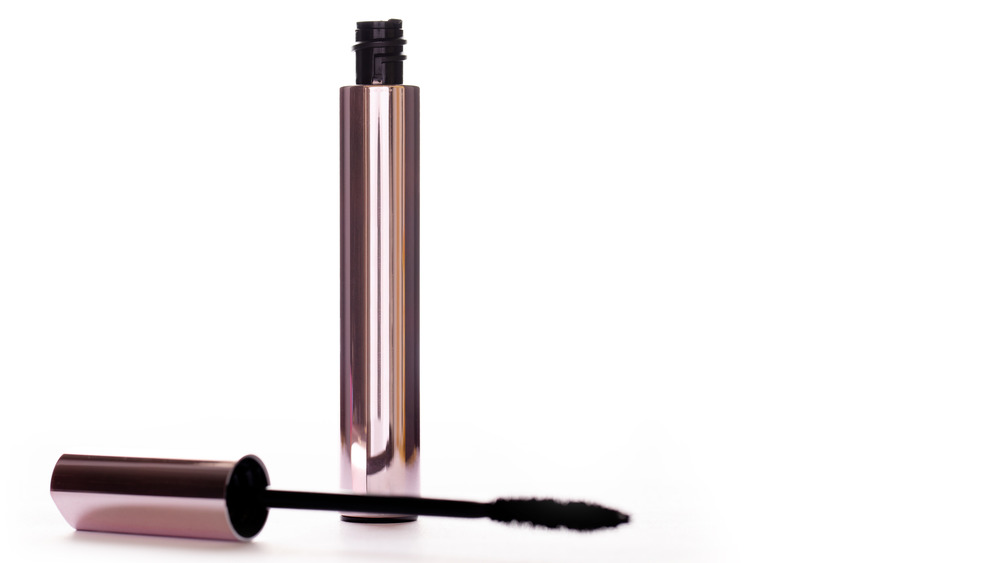 Shutterstock
When you're choosing a lipstick, an eyeliner, or a nail polish, it's pretty much all about the color. With mascara, however, your main concern has got to be texture and, to a certain extent, the applicator brush. Once you find a good brand, you'll probably stick to it like, well, eyelash glue, since using an off-brand mascara may have you looking like Alice Cooper on a bad day, or perhaps as if mutant tarantulas have eaten your eyeballs.
Yeesh! With so much at stake, The List turned to the internet to see what brand works out best for most people. We posted a poll on YouTube, and were kind of surprised by the results. At the time the votes were tabulated we had over 25,000 people weighing in, and fully 60 percent of them said there's no maybe about it, it's definitely Maybelline.
In a two-way tie for last place, each with just 11 percent of the vote, were both of our other candidates: CoverGirl and Revlon. While the former brand came in second on a survey we conducted about favorite drugstore makeup brands (L'Oreal, not listed as a choice here, took the top spot), when it comes to mascara alone, Maybelline reigns supreme.
More people voted for write-in candidates than for the two losers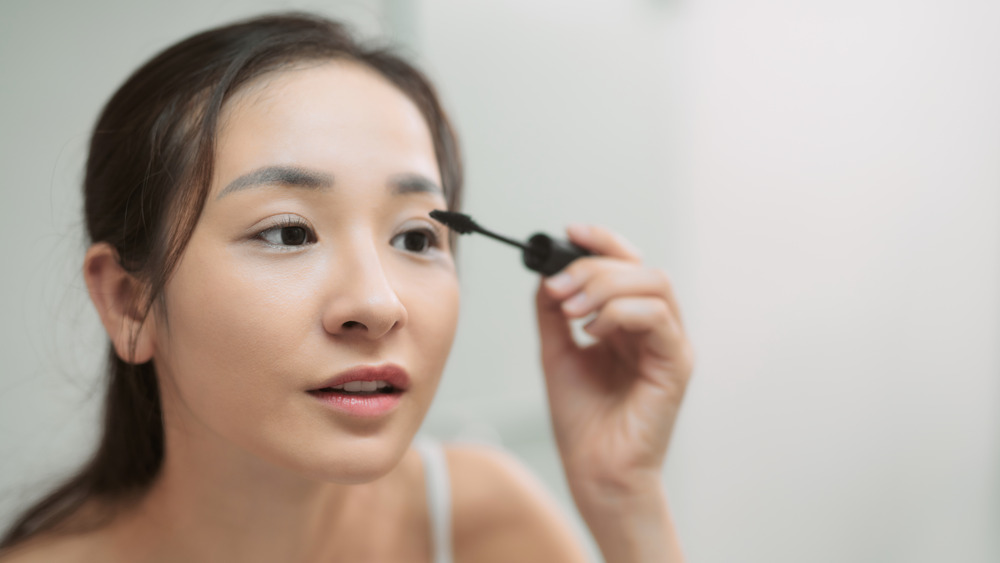 Shutterstock
The scope of this survey didn't allow us to question respondents about why they chose one mascara brand over another, but did allow the option of selecting "Other" — something 18 percent of our survey audience chose to do. One L'Oreal fan claimed "even makeup artist[s] agree that it is the best drugstore mascara out there," while someone else said her grandma swore by Mary Kay. Others opted for high-end lines like Chanel, Dior, Lancôme, and Clinique, although the Clinique fan said she preferred "the ones...that come with the free gifts." Others went the opposite direction, nominating budget brands like E.L.F., Essence, or Wet'n'WIld.
Nearly all of our 736 commenters played it pretty straight — makeup, it seems, is some serious business. In fact, a quality product can even overcome social or political faux pas, as witness the person who said that Jeffree Star mascara "almost makes me want to forget how cancelled he is [because] It really is the best mascara I've ever used." One person who may not be a makeup user himself, though, had some advice that anyone in a relationship may do well to heed. He responded to our survey about the best mascara brand by saying, "Whatever my gf says is the best, that's the best. Every guy knows that." Amen to that, but the corollary is, this also holds true if the partner decides to go without mascara altogether.