Madonna's Latest Selfies Are Raising Eyebrows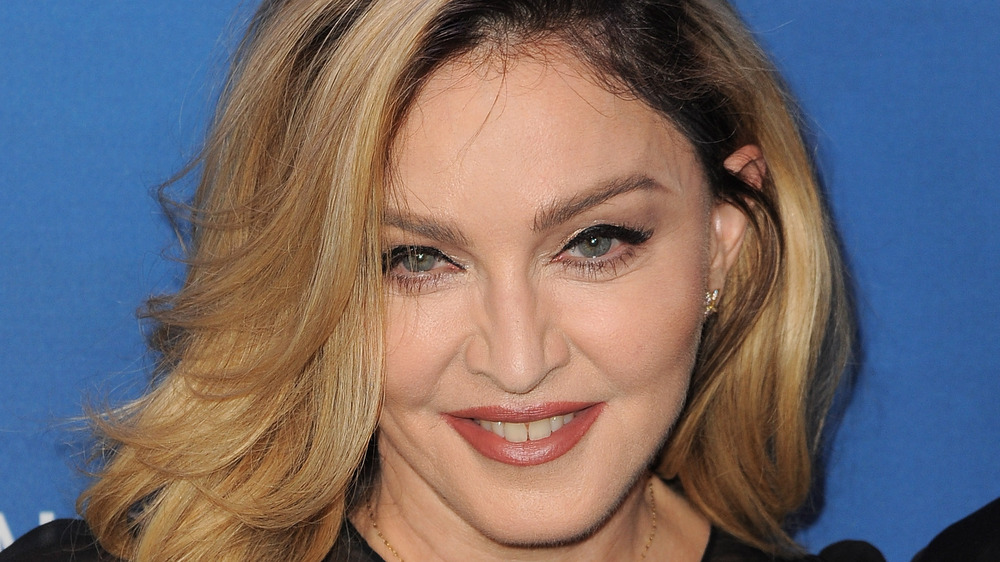 Angela Weiss/Getty Images
Singer and actress Madonna is always one for causing a stir, and her recent selfies are definitely accomplishing that mission. Madonna uploaded a series of four photos to her Instagram account as a promotion for Tom Ford's Rose Prick perfume, but the product was the last thing many of her fans were interested in (via The Daily Mail).
At 62, it would be more than understandable if Madonna had a few lines and wrinkles, but these photos show off a face that is entirely creaseless and more youthful than the faces of people who are half her age. While many commenters were quick to celebrate the singer and her ageless appearance, others weren't even sure if the person pictured was really Madonna at all.
One person commented, "Who is this?" while another added, "Is this actually Madonna?? Does not look like her" (via Instagram). Of course, Madonna being Madonna, this is hardly the first time she's stirred up controversy on Instagram.
This isn't the first time Madonna's made waves on Instagram
Madonna joined Instagram back in 2012, and she's had a lot of fun with the platform ever since. Her latest selfies are only some of many that seem to have been designed to get people talking. Last summer, she used the platform to tout quite a few coronavirus-related conspiracy theories. In the post, which was written before vaccines for the virus were developed, Madonna wrote, "The Truth will set us all Free! But some people don't want to hear the truth. Especially the people in power who stand to make money from this long drawn out search for a vaccine" (via the Los Angeles Times).
She was back at it in October 2020, when the singer shared a series of three photos to celebrate voting. Unfortunately for her good intentions, many people were distracted by her face. She Knows even commented that Madonna was "completely unrecognizable" in the photos.
In March 2021, Madonna was yet again on Instagram and making waves. On one Sunday, she dressed up in lingerie and took a photo that stunned many people but that others celebrated. In the snap, Madonna is pictured in a leather and lace get-up that had Kelly Ripa leaving flame emojis and actress Asia Argento writing, "You are so stunning" (via the NY Daily News).