Meghan Markle Won't Attend Prince Philip's Funeral. Here's Why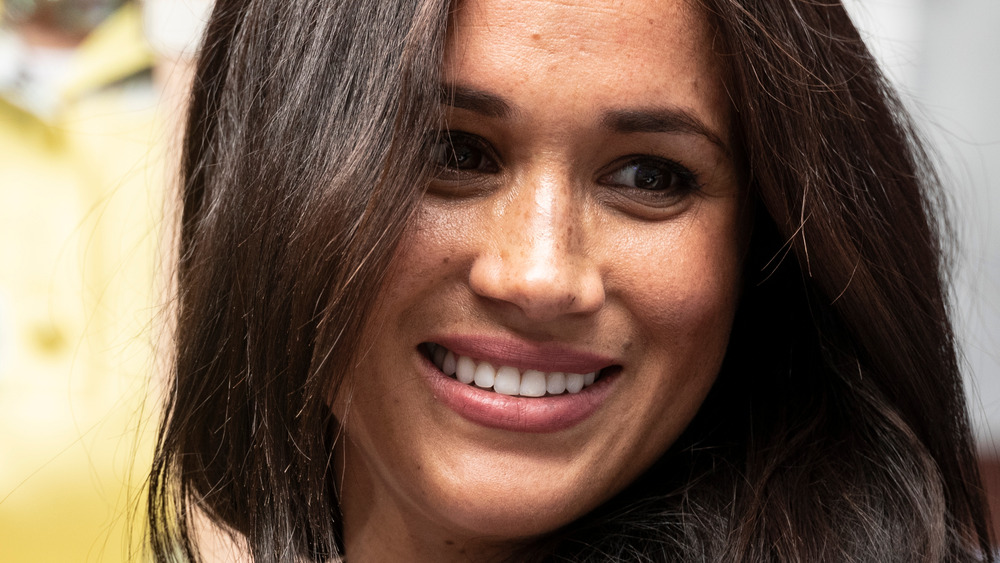 Shutterstock
After Meghan Markle and Prince Harry gave an interview to Oprah Winfrey that dissed the royal family, we can only imagine how cringeworthy it would be for her to attend Prince Philip's funeral — let alone what a distraction the drama from the fallout might be for such a solemn, sacred affair.
However, this is not the reason Markle will not attend the Duke of Edinburgh's funeral. As the Daily Mail reports, given COVID-19 restrictions, only 30 people are allowed to be on hand when Prince Philip is laid to rest on April 17. It's important to also note that according to the outlet, the 99-year-old did not want a lot of fuss to surround his funeral proceedings. But those still are not the reasons Markle is not going to come.
It's worth noting that her husband, Prince Philip's grandson, is making the trip from Montecito, California to London, England. Indeed, Elle notes, "The Duke of Sussex is planning to attend."
So why won't his wife be there?
Meghan Markle is not attending Prince Philip's funeral for medical reasons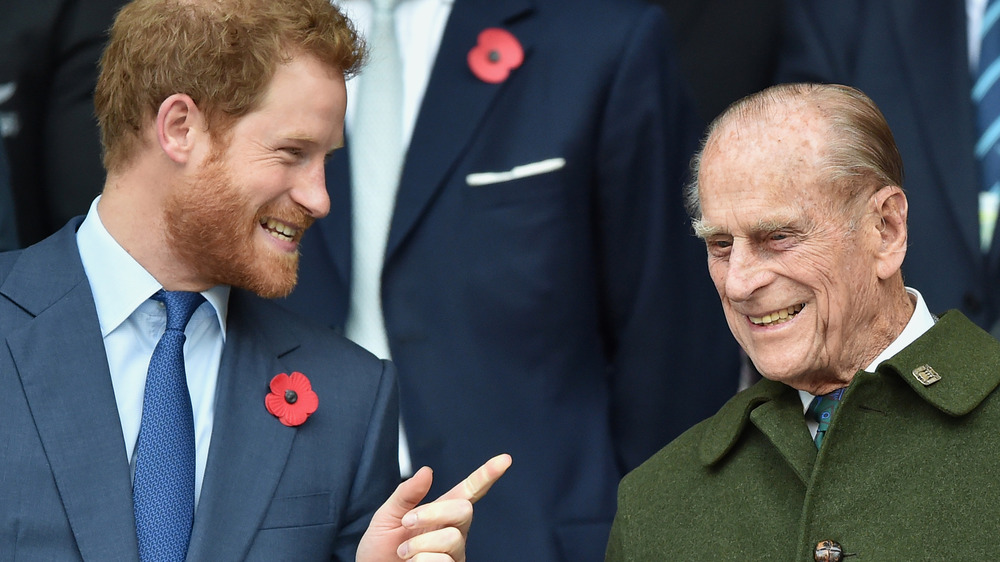 Max Mumby/indigo/Getty Images
It turns out that because Markle is expecting the couple's second child this spring — although, we don't know the exact due date — and due to pandemic concerns, she is being told that traveling is not in her or her child's best interest (via People).
"The Duchess of Sussex has been advised by her physician not to travel," Buckingham Palace noted in a statement (via Elle).
Meanwhile, royal reporter Omid Scobie confirmed in a tweet, "Prince Harry will attend his grandfather's funeral on Saturday (following all US and UK Covid-19 protocols in the process). A source adds that Meghan, who is heavily pregnant, made 'every effort' to travel but didn't receive medical clearance from her physician."
People reports Harry, whose tribute to his grandfather had some raising their eyebrows, has not been in the U.K. for over a year. Here's hoping it's not too awkward when he arrives.