Hilaria Baldwin Shares An Eye-Opening Selfie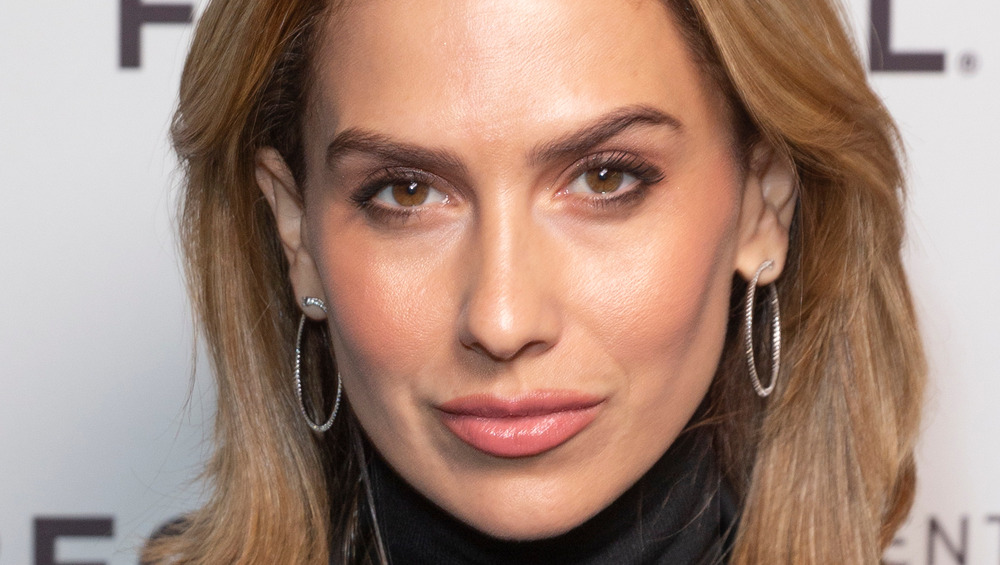 Shutterstock
Although Hilaria Baldwin has turned the comments off on her Instagram following her heritage scandal, she has not been shy about sharing her continued journey as a new mom of six. Case in point: Over the weekend, the yoga instructor shared an image to her Instagram Story of her feeding her little ones — but this was no ordinary selfie.
In the impressive shot, we see Baldwin nursing both of her babies — Eduardo, whom she welcomed with actor Alec Baldwin in September, and their daughter Lucia, who was born via surrogate in March. This practice is called tandem breastfeeding according to Parents.
It's easy to see that the previously-embattled star is exhausted, and in fact, she asks her followers to pray that her infants sleep (via Daily Mail). It seems sleep is elusive however in the busy Baldwin household. This can hardly be a surprise, as a six-week-old baby like Lucia will typically wake to eat every two to four hours (via What to Expect). Meanwhile, a six-month-old like Eduardo may sleep between nine to 11 hours at night — but not all parents are this lucky (via What to Expect)!
Tandem breastfeeding has benefits and challenges
Baldwin previously opened up about how tired she felt breastfeeding two babies, joking on Instagram, "This cow is tired and thirsty. Let me tell you something you might already know. Feeding two babies is no joke. I'm devouring any liquid I can get my hands on."
Indeed, according to Parents, a tandem-nursing mama should stay constantly hydrated, and consume extra calories — up to 500 per day, per baby according to What to Expect. But there are many benefits to tandem nursing, even if it is depleting for the mom. For instance, nursing two babies together will help to bond them to one another. The demanding practice may also increase a breastfeeding mother's milk supply.
As far as the sleep deprivation, well, Baldwin may be used to it, having four other children — Romeo, who is 2, Leonardo age 4, Rafael, age 5, and Carmen, age 7. Still, it's never easy to lose sleep on an ongoing basis! We wish this tired family some much-needed rest very soon.