The Real Reason Jill Duggar And Derick Dillard Left Counting On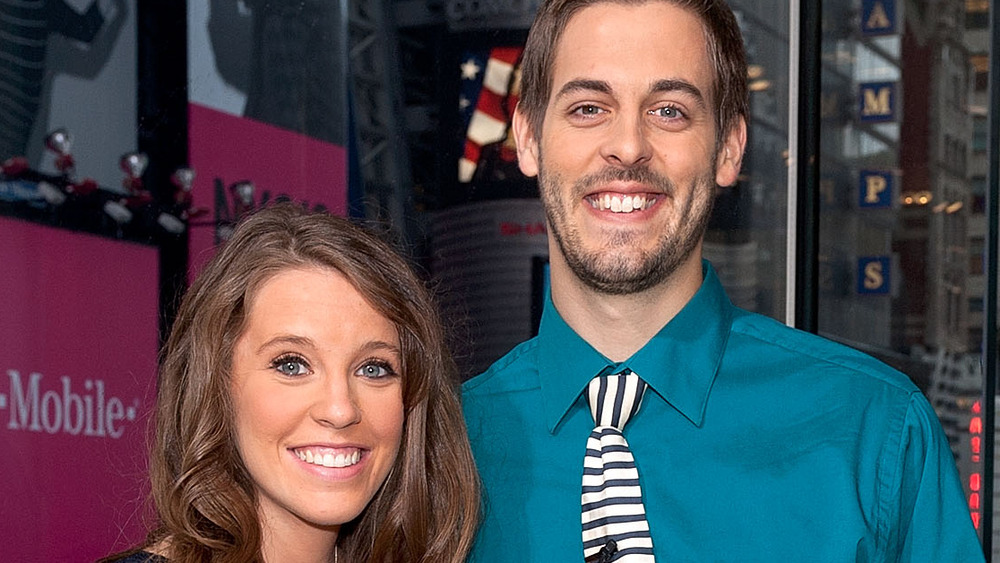 D Dipasupil/Getty Images
Ever since the 2008 premiere of 19 Kids and Counting on TLC, viewers received an inside look at the daily lives of Jim Bob and Michelle Duggar, along with their nineteen growing children. However, after it was revealed in 2015 that eldest son Josh Duggar had molested four of his sisters as a young teen on multiple occasions — with Jim Bob and Michelle essentially didn't do much for the victims (their daughters) — the show was cancelled. 
The other older Duggar kids, Jill Duggar and Jessa Duggar, went on to film a spin-off series called Counting On, and while it's still on the air today (and now features most of the Duggar fam), Jill and her husband Derick Dillard notably left the show in 2017. 
In a Q&A on their YouTube channel posted in October 2020, the couple opened up about the reason they left the show and why they're not on "the best of terms" with some of their family members.
Jill and Derick got candid about their Counting On exit
Jill Duggar got candid about her and husband Derick Dillard's Counting On departure. "We left the show three years ago because basically our family goals that we had for ourselves didn't align with what we found out," Jill shared (via People). "We ended up finding out that we didn't have as much control over our lives as it related to the show and stuff as we felt like we needed. We had to make a decision at that time to kind of put the show aside just to pursue our own goals." It's important to note that Duggard and Dillard's's abrupt exit from the show coincided with Dillard's tweets about fellow TLC star and transgender teen activist, Jazz Jennings (via E! News). However, the couple maintains that the drama around the tweets had nothing to do with their decision to leave the show.
"It was a good decision for us. It was a really difficult decision, but something that we knew we needed to do for our family," Jill continued, while Derick added, "We will not go back on the show under the circumstances that we were under at the time that we left. Meaning just as a family, we have to be able to make decisions that allow us to navigate our lives and have the information and control so that we know whether or not we can even plan anything."