What Really Makes Prince William's Statement About Prince Philip So Unique, According To A Royal Expert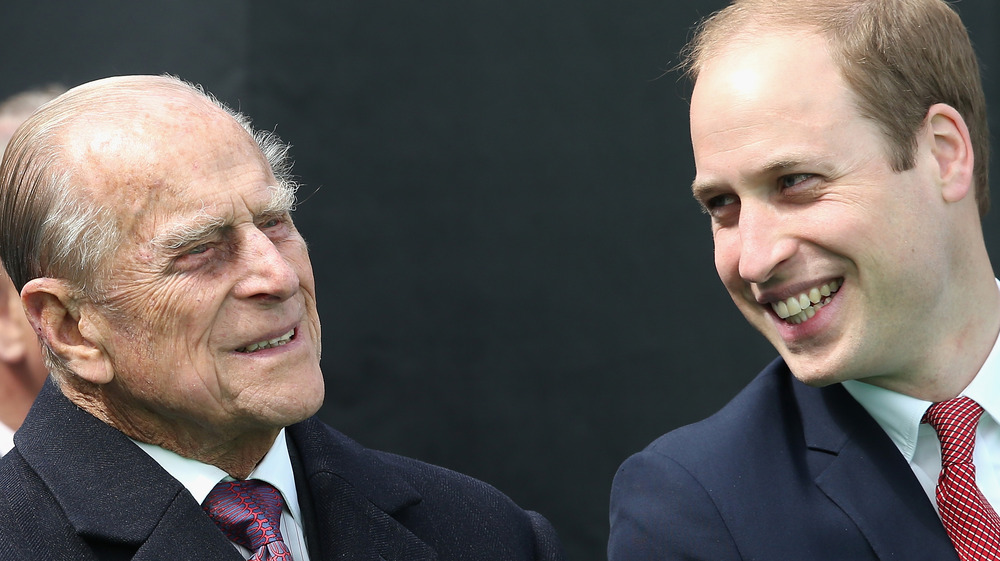 Chris Jackson/Getty Images
April 9 will remain one of the saddest days in recent royals history, as Prince Philip — whose 73-year marriage to Queen Elizabeth was the longest royal marriage in history (via People) — passed away at age 99. Along with the queen, Prince Philip is survived by his four children, eight grandchildren, including Prince Harry and Prince William, and 10 great-grandchildren (via Express), and ever since his passing, members of the royal family have been sharing memories, stories, and statements about The Duke of Edinburgh.
On April 12, Prince William finally issued a statement on social media regarding the death of his grandfather, which read, in part, "I feel lucky to have not just had his example to guide me, but his enduring presence well into my own adult life — both through good times and the hardest days ... I will never take for granted the special memories my children will always have of their great-grandpa coming to collect them in his carriage and seeing for themselves his infectious sense of adventure as well as his mischievous sense of humour!
"My grandfather was an extraordinary man and part of an extraordinary generation," William's statement continued. "Catherine and I will continue to do what he would have wanted and will support The Queen in the years ahead. I will miss my Grandpa, but I know he would want us to get on with the job."
Prince William's statement was not a typical royal statement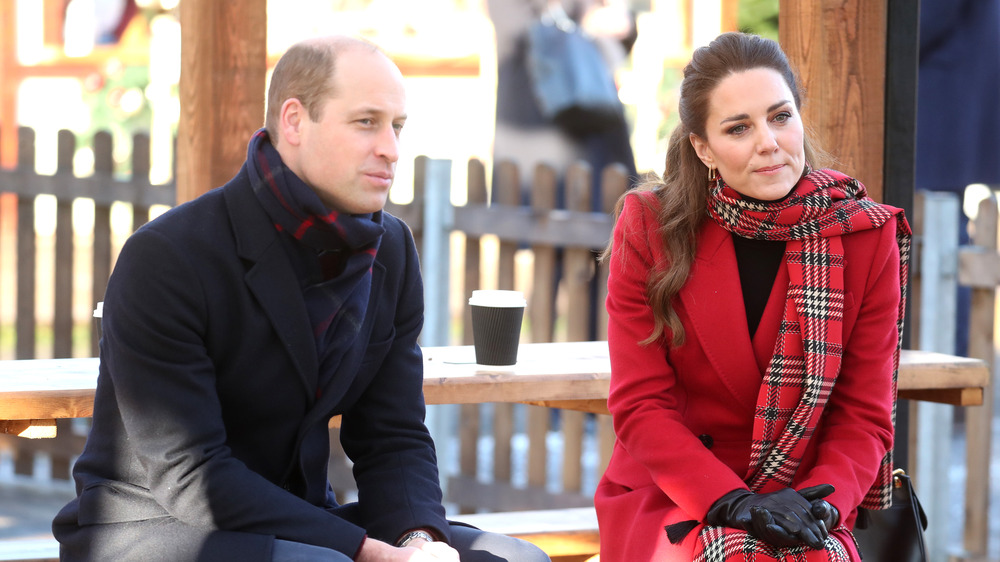 Chris Jackson/Getty Images
Kinsey Schofield, founder of ToDiForDaily.com, a website about the British royal family, told The List why Prince William's statement about Prince Philip was so unique in comparison to other statements from royal family members. "In comparison to Prince Charles' statement, Prince William's is very specific and humanizing," Schofield said. "We have spent centuries being told that the royal family are not human ... never complain, never explain. Prince William seems to be the member of the family that is breaking that mold."
Schofield told us that Prince William puts family first. "While he still maintains their values and their commitment to serving others, he also clearly prioritizes his family over the crown, and that's much different than the generations before him," Schofield told us, adding that Prince William's statement revealed just how close his family was to Prince Philip.
"His statement wasn't necessarily about his personal relationship with his grandfather, it was about how entwined Prince Philip and the Queen are to Prince William, Duchess Kate, and their children," Schofield said. "It reflects sorrow in their household and it reveals appreciation and kindness."