We Finally Know What Lisa Rinna Really Thinks Of Scott Disick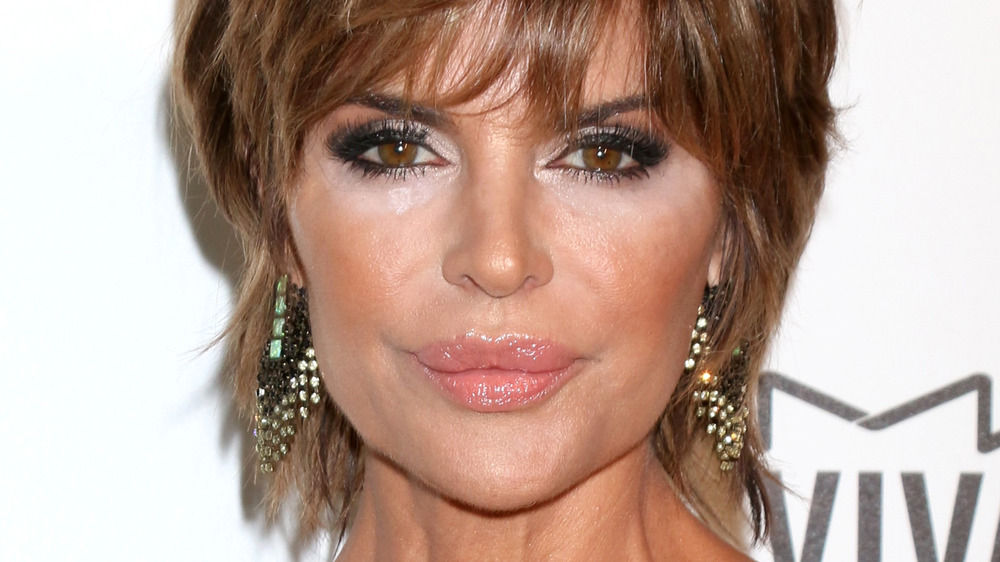 Shutterstock
The Real Housewives of Beverly Hills star Lisa Rinna has been a fan favorite on the show for years, and ever since she joined the cast of the hit series in 2014, viewers have watched her two daughters, Amelia Gray Hamlin and Delilah Belle Hamlin, grow up before their eyes. In October 2020, just months after Amelia had celebrated her 19th birthday, romance rumors between her and Keeping Up with the Kardashians star Scott Disick started making the rounds after the pair were spotted holding hands at Kendall Jenner's Halloween-themed birthday party (via Us Weekly). Hamlin and Disick — who shares three children with his ex, Kourtney Kardashian, and is nearly twice the age of the up-and-coming model — confirmed their romance in February 2021 via Instagram, and the couple have been going strong ever since.
The 18-year age gap between the two have been the talk of Tinseltown ever since rumors about Hamlin and Disick started spreading, and many fans have been wondering what Lisa Rinna, who's known for her strong opinions and being one of the most outspoken of the RHOBH bunch, thinks about her teen daughter dating a man nearly twice her age.
Lisa Rinna reacts to Scott Disick in RHOBH teaser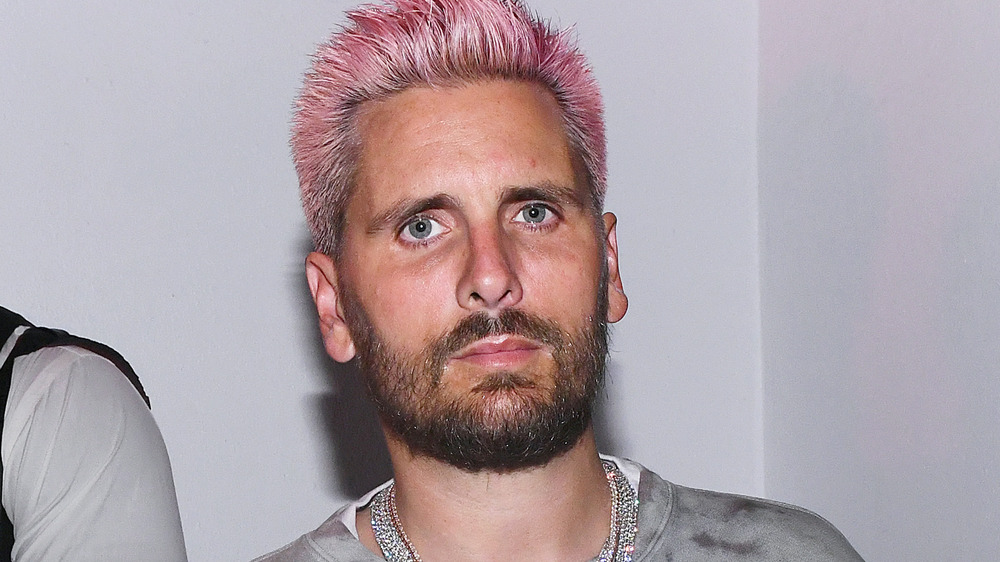 Romain Maurice/Getty Images
In the teaser trailer for season 11 of RHOBH, Lisa Rinna is seen taking a FaceTime call from Amelia, and is taken aback when her daughter reveals that she's going somewhere "with her friend, Scott," clearly referring to Disick (via the Daily Mail). The trailer then cuts to a scene in which Kyle Richards says, "He's too damn old ... and he's got three kids!" and Rinna responds by screaming, "I know!" Rinna's stayed relatively mum on her daughter's dating situation in the past, save for a recent comment about her and Disick sharing a love for bucket hats (via Cosmopolitan), and this is the first time fans have really gotten an honest look at what Rinna thinks of Amelia and Scott's relationship.
Eagle-eyed fans also noticed that Rinna wasn't featured as much in this season's trailer, raising questions about what her storyline will be in the eleventh season of the Beverly Hills franchise. "Based on the trailer, Lisa Rinna's storyline just going to be that she doesn't mind her 19yo daughter is in a relationship with 37yo man with 3 kids because I don't want to see or hear it #RHOBH," one fan tweeted, while another wrote, "So....Lisa Rinna storyline this year is that her daughter is dating Scott Disick?"
Season 11 of The Real Housewives of Beverly Hills premieres on Bravo on Wednesday, May 19 at 8/7c (via Bravo).