Here's What We Learned About Erika Jayne's Divorce In The RHOBH Trailer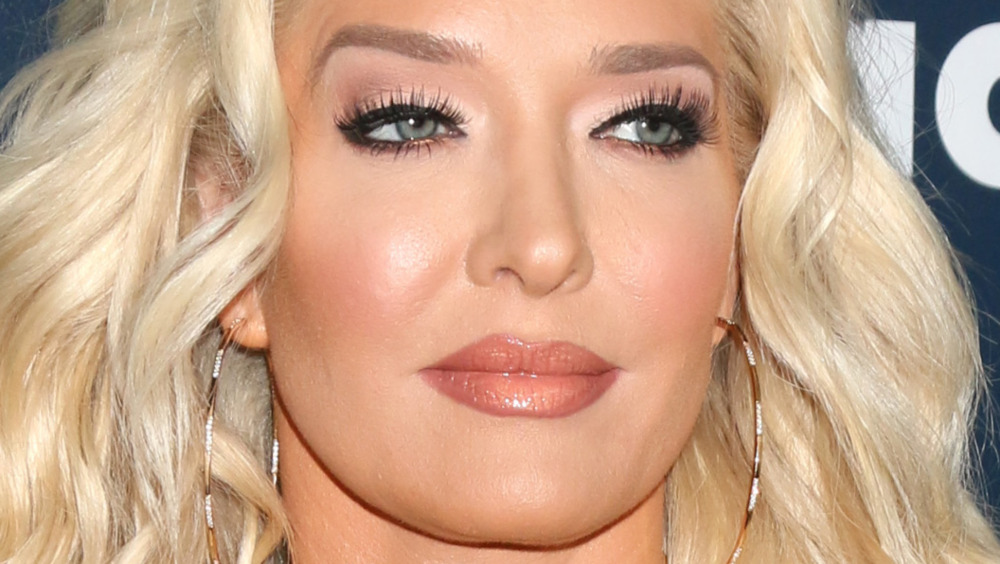 Shutterstock
There have been many shocking revelations over the course of the Real Housewives franchise — after all, RHOSLC's Jen Shah was recently arrested for allegedly operating a scam business. But among the top most jaw-dropping real-life dramas to play out for a cast member has to be RHOBH's Erika Jayne's divorce from her husband of two decades, Tom Girardi. Their separation keeps getting more and more unbelievable, with a class action lawsuit charging Girardi, a lawyer, embezzled funds intended for plane crash victims. Worse yet, the suit claims the couple is dissolving their marriage to hide the money.
But that's not all. It recently came to light that Girardi, who is 81, has been diagnosed with Alzheimer's and dementia, and is unfit to practice law. 
Throughout all of the media coverage of their divorce, Jayne has stayed quiet, safe for a few cryptic Instagram posts. One such post asked fans not to judge what they were hearing as they don't know "what storm" she is walking through.
Now, the singer is finally revealing more about her side of the drama in a new trailer for the upcoming season of Real Housewives of Beverly Hills.
Erika Jayne is just as shocked as we are that her life went in this direction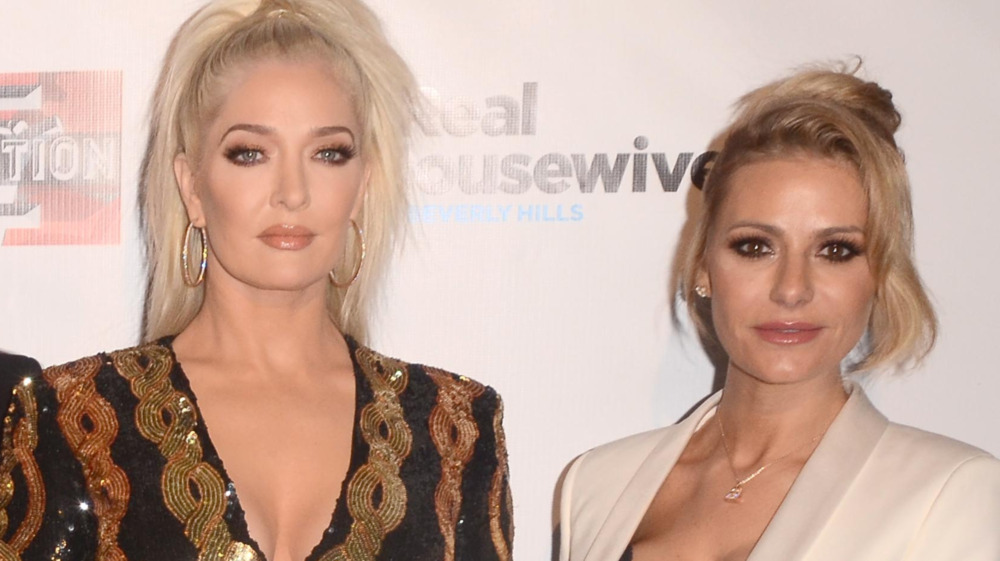 Shutterstock
According to Us Weekly, in the newly-released clip, Jayne tells her fellow RHOBH cast members about her marriage, "I did not see it ending this way." She adds she envisioned being with Girardi until he died.
We also see Garcelle Beauvais ask the singer, "With any of the lawsuits, like, did you have a heads up? Is that why you got divorced?" Jayne denies that she did. When other cast members, including Dorit Kemsley, note how upsetting it is that money was allegedly taken from "orphans" and "widows" of the plane crash victims, Girardi's ex can only answer, "No one knows the answer, but him."
In another scene in the season 11 trailer, Kyle Richards asks her co-stars in jest to help her purchase a diamond necklace that costs seven figures (via Page Six). Jayne jokes, "You need to kick in my legal fund, you b***h!"
Guess we'll learn more about the situation when the show premiers on May 19, 2021, since Bravo's Andy Cohen has said we will see the drama unfold during the season (via Variety).