The Truth About Clint Eastwood's Time As A California Mayor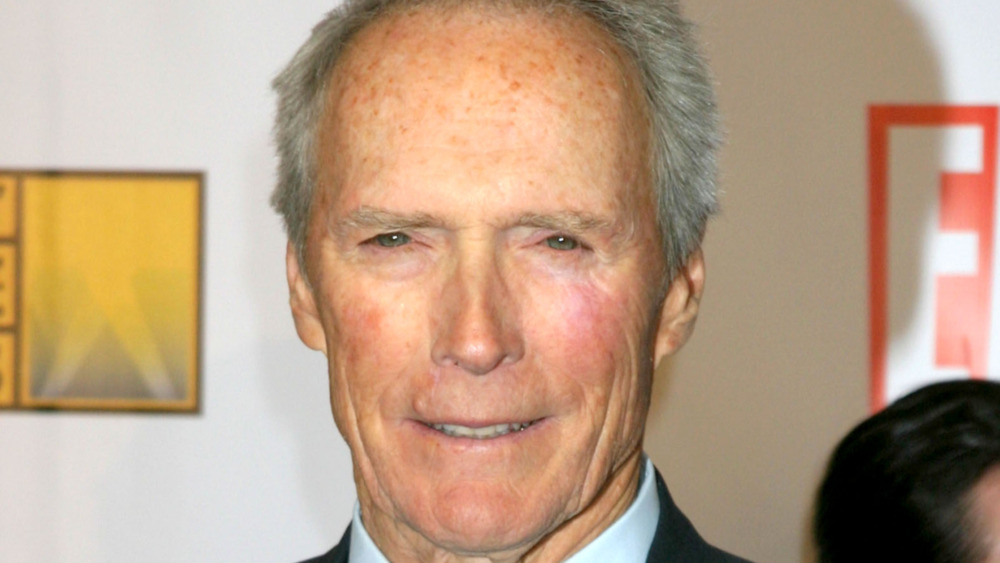 Shutterstock
You may know him for his roles as Rowdy Yates, Blondie, Dirty Harry, or The Man with No Name. Otherwise, you probably know him as an Oscar-winning director who was the mastermind behind Million Dollar Baby, Gran Torino, Richard Jewell, and many more critically-acclaimed films (via IMDb). He's an actor. He's a director. He's a producer. But have you ever heard about Clint Eastwood's real-life role as Mayor of Carmel, California?
On April 8, 1986, the Hollywood hotshot traded out his holsters and clapperboard for the keys to a city when he defeated incumbent Charlotte Townsend to become the next mayor of a small seaside city in his native state. It all started the year prior, when Eastwood sued Carmel's city council after they complicated his plans to erect office buildings on his property. The whole ordeal showed him how opposed local officials were to pursuing any kind of significant development. According to Mental Floss, he decided to run just hours before the deadline to be on the ballot. Here's everything else you need to know about Clint Eastwood's brief foray into politics.
Clint Eastwood's political platform centered on ice cream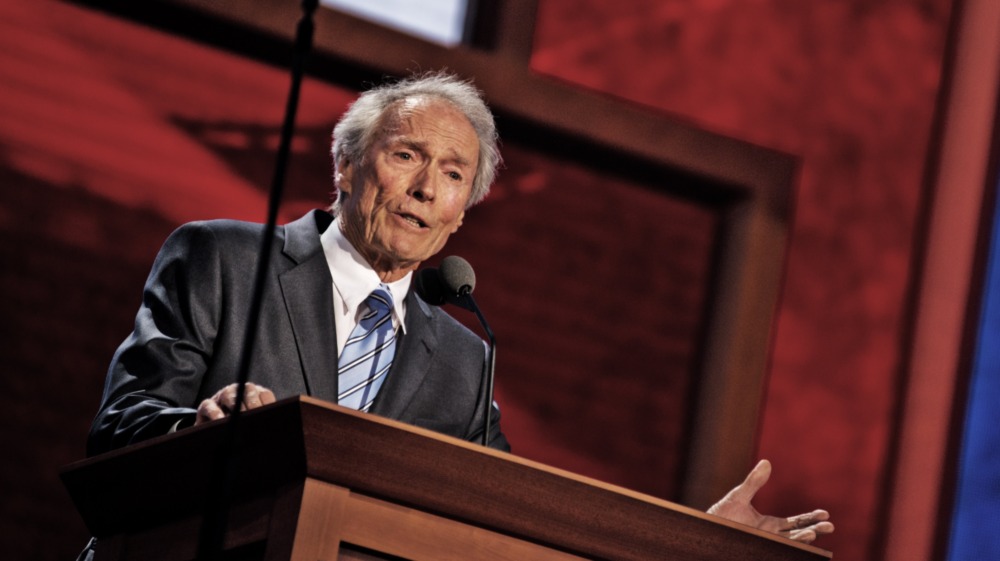 Charles Ommanney/Getty Images
Before Clint Eastwood came onto the scene, Carmel — which is also called Carmel-by-the-Sea — only took up one meager square mile of land. The city lacked a single street sign or mailbox, and, get this — a 1929 zoning law even banned the sale of ice cream cones (via Mental Floss). His nonpartisan campaign focused on overturning antiquated ordinances such as these. After winning the election by a long shot (2,166 to 799 votes), Eastwood turned his focus toward protecting the environment as well as building a parking lot, a library annex, public restrooms, and beach walkways. Last but not least, he followed through on his campaign promise and approved an application for an ice cream parlor (via Time).
Although Eastwood only served a single two-year stint as mayor, his involvement in politics didn't end there. In 2001, Governor of California Arnold Schwarzenegger appointed him to the California State Park and Recreation Commission. According to the Los Angeles Times, the fellow actor-turned-politician reappointed Eastwood for the role again in 2004, before asking him to hang up his hat four years later. Eastwood also delivered a speech at the 2012 Republican National Convention, which he apparently now regrets (via Washington Post). For the most part, though, Clint Eastwood has spent the last few decades cranking out hit movies. And as he's about to surpass the mighty age of 90, you probably won't come across his name on any future ballots.