The Truth About Being A Jeopardy! Contestant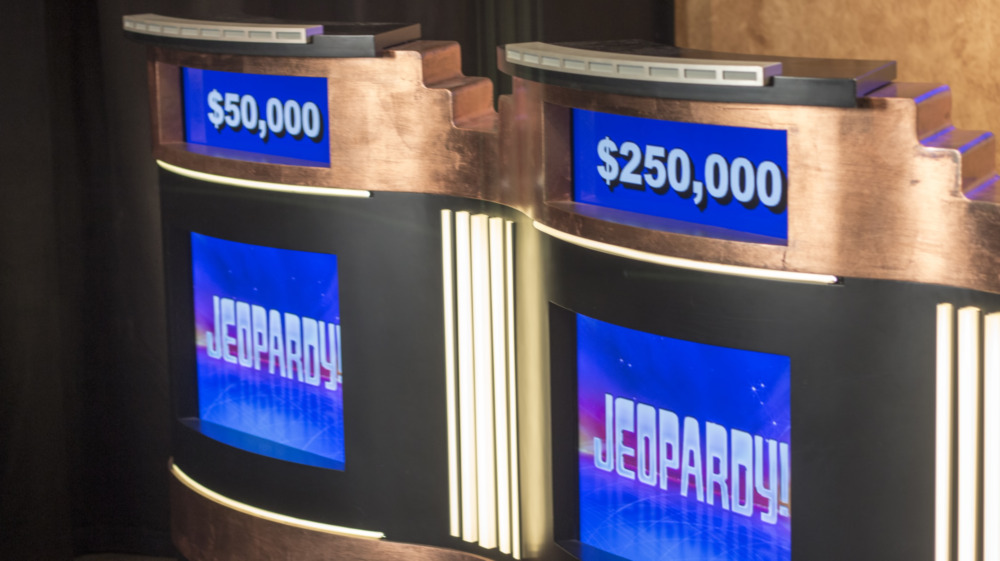 Shutterstock
Exciting, nerve-wracking, and lots of fun. The question: What is it like to be a Jeopardy! contestant? While iconic host Alex Trebek is still missed and mourned by fans, the show is continuing with its familiar question-as-answer format, Daily Doubles, and enough trivia to fill an encyclopedia. 
Getting to the Jeopardy! podium is a long and difficult road. Only 400 players out of the 150,000 or so people who try out actually get onto the show.  If you want to qualify, you have to take and pass an online 50-question test. Those passing are put into a contestant pool, from which people are selected to take yet another online 50-question test. Pass that, and you could be one of a lucky few chosen to audition. The audition process — done via Zoom — involves playing a mock round of the game, followed by a question-and-answer session with the contestant coordinators. If you have the right combination of brains and personality, you might just get the all-important call announcing your taping date (via the official Jeopardy! website).
From there, it's a matter of waiting for the big day — and perhaps brushing up on current news topics and world capitals. You never know what categories will be on the board — and no, contestants aren't told in advance what topics will be on their show. Expect your credit card to get a bit of a workout, too; Jeopardy! contestants are responsible for their own travel expenses getting to the studio in Culver City, California.
Here's what you don't see on TV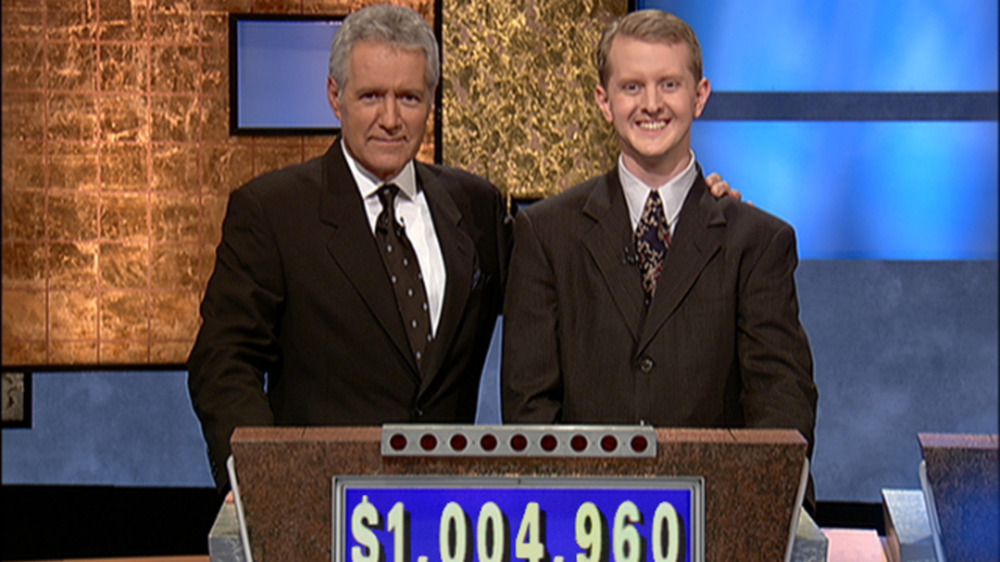 Getty Images/Getty Images
Jeopardy! prepares four weeks' worth of episodes in two-day tapings twice a month. The game itself lasts around 22 minutes, but the taping itself can take much longer because of technical glitches or other gaffes. It's a marathon process that can go until early evening, according to The Ringer.
As former contestant Shannan Younger revealed on Better, contestants bring several changes of clothes to the studio in case they win. In between shows, the returning champion and the host put on new outfits. The player who wins at the end of the second day has to return two weeks later for the next round of taping. This turned out to be a surreal experience for Zach Newkirk, the last person to win the game in March 2020 before the pandemic shut down production of the show. When Newkirk finally returned in December, all-time champion Ken Jennings was there as the first guest host. At one point, Newkirk slipped and called Jennings "Alex." He told The Ringer, "I felt really bad and embarrassed, but he was really nice about it."
What viewers also don't see, explained Younger, is the table of judges who monitor the game, and the lights on either side of the playing board that flash right after the host reads the clue. The lights are the go-ahead signal to ring in; hit the button too soon, and your buzzer is temporarily deactivated. So it's not enough just to know your islands and potent potables — you also have to have a quicker finger than your opponents.
Players are dishing about the guest hosts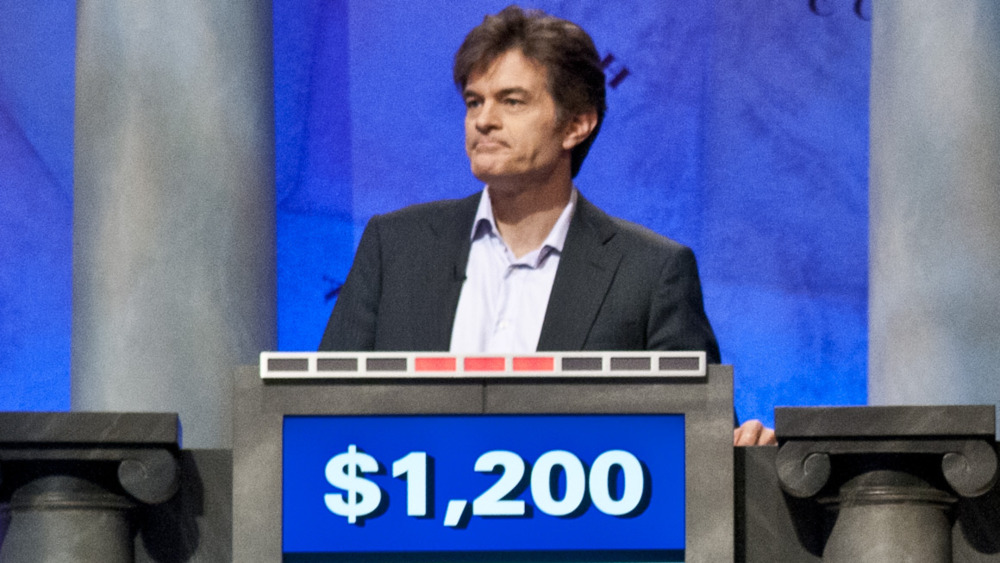 Kris Connor/Getty Images
While Jeopardy! producers are deciding on the permanent successor to Trebek, a series of guest hosts have been rotating on the job. As The Ringer notes, it's been a challenging process. Each new host has to be trained in advance and get accustomed to the routine of reading clues, calling on players, and generally being entertaining without pulling focus from the game. 
Some of the guest hosts have been welcomed enthusiastically by players. NFL star Aaron Rodgers was a particular hit; contestant Lindsay Rodgers confessed to "freak[ing] out" when she learned he would be running her segment. She describes her game strategy as watching the lights on the board and "listen[ing] to this incredibly attractive man read me some trivia clues and try to get as many of them right as possible."
Another host wasn't as popular. Hundreds of former players protested the choice of Dr. Oz  because of his rep for promoting questionable medical advice and products. One player in his series, Emily Seaman, admitted to The Ringer that she wasn't crazy about his being there, either. "There were so many [COVID-19 cleanliness] precautions, and then they had this guy who touted hydroxychloroquine." She also overheard the doctor snarking about the players during a commercial break, "Like, 'I can't believe they didn't get this one.' I was like, cool, bro, let's see you do this. It was just odd. I don't think he likes Jeopardy!"