How Michelle Obama Tried To Ensure Her Daughters Grew Up 'Normal'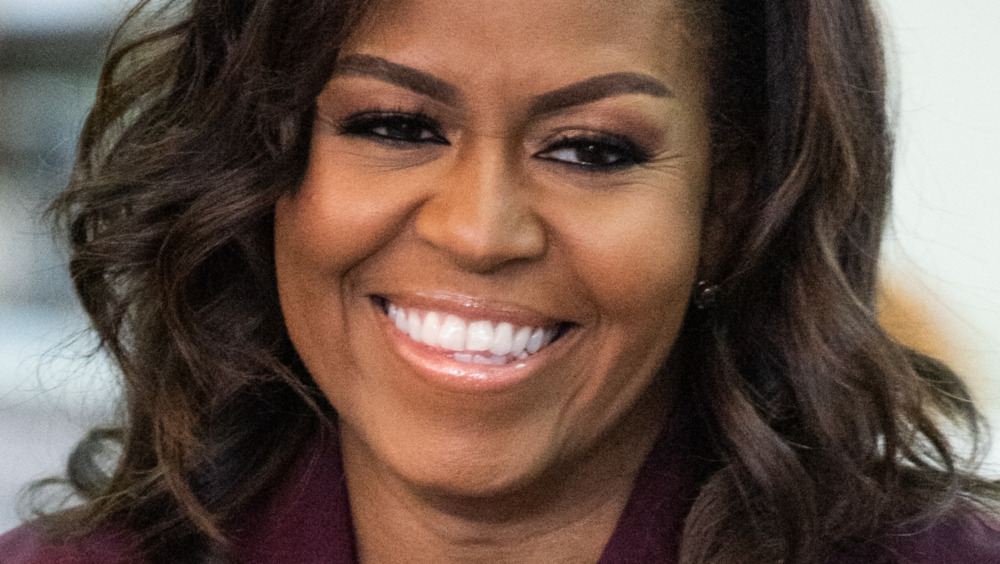 Jim Bennett/Getty Images
Growing up in the White House and in front of billions of people comes with a staggering amount of pressure. Malia and Sasha Obama — who were only 10 and 7 years old, respectively, when the Obamas moved into the White House in 2008 — spent their formative years having to juggle their childhood while also living under a microscope (via TIME).
To maintain consistency and normalcy for their daughters, Michelle and Barack Obama were intentional about enforcing specific rules. During an August 2020 episode of her Spotify podcast, The Michelle Obama Podcast, Michelle Obama told her brother Craig Robinson how assigning household chores helped ground her children (via Hollywood Life). "It was like, if they're gonna be normal, we have to be normal parents. We made sure they had responsibilities, and so, we had to do things like, institute rules that the housekeepers couldn't clean the girls' rooms, and that they had to make up their own beds, and have a set of chores," she explained.
The best-selling author (via Publisher's Weekly) also mentioned her own childhood and upbringing influenced her parenting style. She reminisced on how her parents made her and her brother feel seen, while encouraging them to build a strong family bond. She added, "I'm trying my best to make sure that Malia and Sasha feel like they're on the same team, even though they're two girls. And, all that, their success is each other's success, that's all you have. That sibling relationship is special," (via Happy Scribe).
The empowering advice Michelle Obama encourages daughters Malia and Sasha to live by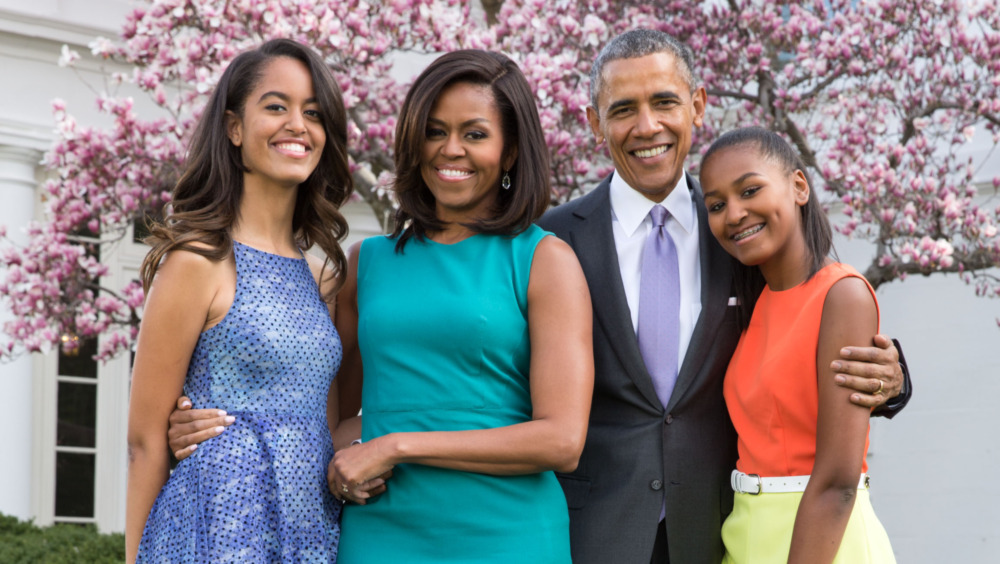 Handout/Getty Images
Though Malia and Sasha Obama are now young, accomplished women and away at college, that hasn't stopped mom Michelle Obama from instilling important life lessons in them. During an appearance on Oprah Winfey's 2020 Vision Tour, Obama revealed the advice she's given them since they were kids, which is to be their own person (via CNN). "What I tell them is ... that they have to walk their own walk. They cannot define themselves by looking at each other or looking at me or their dad," she explained. 
She stressed how crucial it is for her daughters to truly find themselves and block out all of the noise, judgment, and expectations from the outside world, adding, "They have to take the time to get to know themselves — give themselves a moment to figure out who they want to be in the world, not who they think I want them to be, not what the rest of the world says about them, but to really think about how they want to shape their lives and how they want to move in this world," (via CNBC Make It).