What Does Worldwide Beautiful By Kane Brown Mean?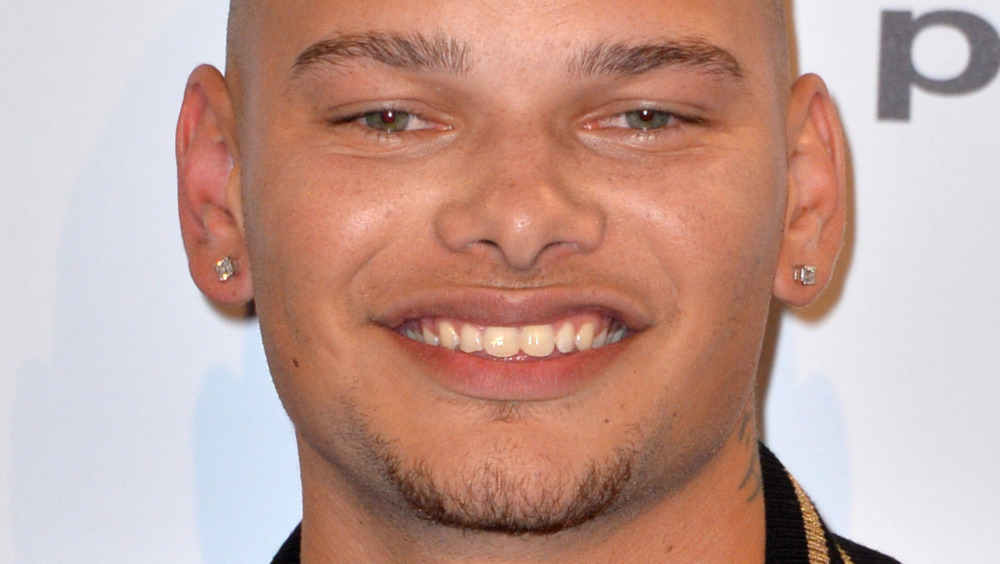 Shutterstock
The music video for Kane Brown's latest hit, "Worldwide Beautiful," opens on a small town that looks like it's been through a lot. There is an upturned car in the foreground, covered in spray paint, smoke in the distance, and ash falling, but children are playing in the street (via YouTube). As the song begins with the lyrics, "White churches, Black churches / Different people, same hearses," the town begins to look less like something out of a zombie movie and more like the news footage following protests against police murders that ignited cities across America this past summer.
Brown's ballad of racial harmony features scenes of adults frozen in their lives while children move freely through the city finding ways to interact with each other and their surroundings that the adults seem incapable of finding. The symbolism of plants growing through the wreckage, a burning toy ball painted to look like planet Earth, flowers sprouting through the ashes, are as simple as the message of universal love Brown sings about. The chorus begins, "You're missing every color / If you're only seeing black and white / Tell me how you're gonna change your mind / If your heart's unmovable," and the bridge preaches, "Coast to coast, city to city / Reach out your hands if you're with me / Still got some work but we still got a dream / Every shade, every heart come together and sing" (via Genius).
Worldwide Beautiful focuses on a message of one God, one family
Kane Brown spoke to Variety about the opportunity presented by being a rare artist to perform at different awards ceremonies. "Being on the BET stage and singing 'Worldwide Beautiful,' it's mainly the Black community I'm singing to, and then I go to the ACMs or CMT and sing that song again and I'm right in front of this majority white (audience). I'm just trying to bring everybody together, and getting to do it on two different platforms, I'm just blessed and honored to have that ability."
As a biracial, genre crossing artist, Brown is no stranger to crafting a palatable message. "As an artist, you want to release a song that everybody can relate to and not argue about. So I don't think there's anything arguable in the song. It's just saying everybody should be treated the same, and stop looking at colors, because everybody's worldwide beautiful" (via Taste of Country).
Though he did clarify his perspective on the Black Lives Matter movement in an interview with Hits Daily Double, "It's important to not get lost in what's being said. It's not that all lives don't matter, it's that all lives can't matter until Black lives really matter. Until then, you're not gonna get there."
At the end of the music video, Brown gathers with the children of the town and carries a baby in his arms, his real life daughter, Kingsley Rose (via Taste of Country).