Here's What Kate Middleton Is Expected To Do At Prince Philip's Funeral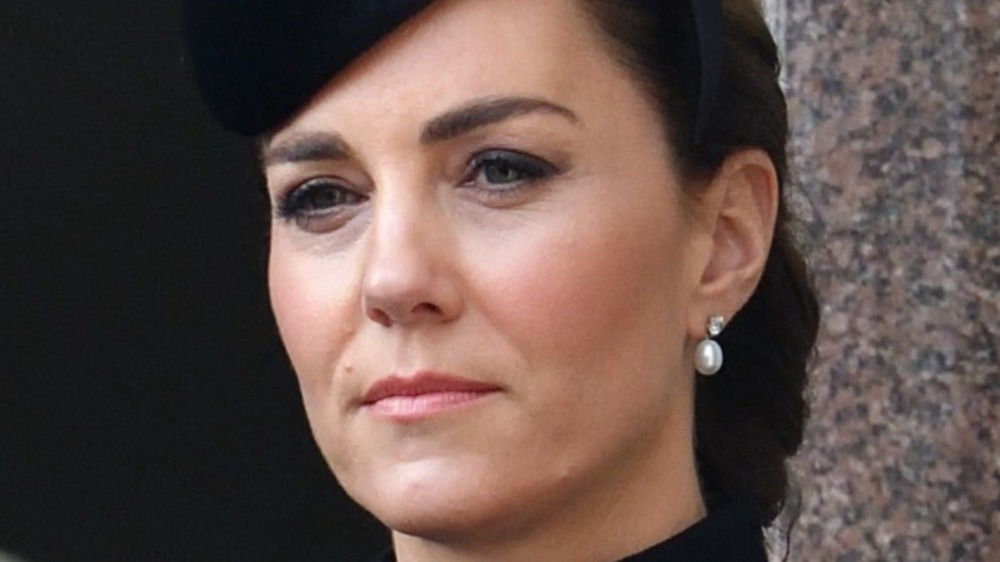 Pool/max Mumby/Getty Images
While all focus will be on the queen during the Duke of Edinburgh's funeral on Saturday, April 17, the event also marks the first time that Prince William and Harry will be together in public since the Duke of Sussex moved to California (via Express).
Meghan, who is heavily pregnant with her second child, will not be attending the funeral as she has been advised by doctors not to travel. But the Duchess of Cambridge will be attending alongside William, and there's already news on what Kate Middleton is expected to do at Prince Philip's funeral. The duchess was, reportedly, close to her grandfather-in-law. As per Hello!, her connection to Philip goes back ages: she accepted an achievement award set up by the prince in high school. Philip also formed a special bond with Kate's children, who sometimes went on horse and carriage rides with their great-grandfather (via Instagram). 
Of course, at the funeral, the Duchess of Cambridge will grieve. You can expect her, as royal protocol dictates, to wear black tights, a black dress, and, symbolic accessories, according to what royal expert, Bethan Holt, told Hello!. Holt detailed that Middelton may show her "loyalty" to Queen Elizabeth by donning a pair of pearl earrings that Her Majesty lent her. She might also add "military touches" to her outfit in recognition of Prince Philip's status as a World War II veteran.  
But beyond grieving the loss of a loved one, experts speculate that Kate Middelton will bear another responsibility at the Duke of Edinburgh's funeral. 
Kate Middleton in the middle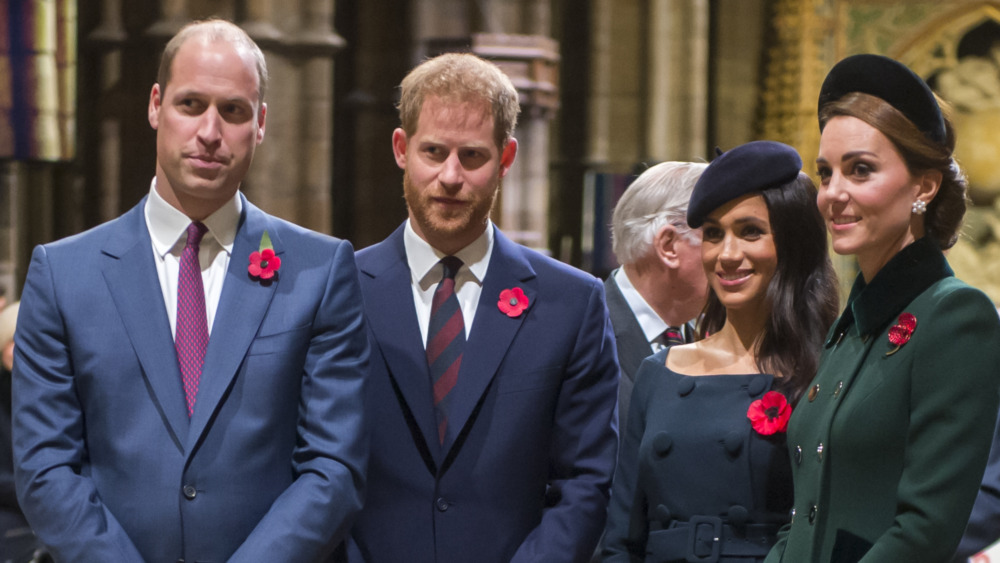 Wpa Pool/Getty Images
According to Telegraph, Kate Middleton will "act as peacemaker between the royal brothers" at the funeral. A source told the paper that as someone who "shies away from conflict," the Duchess of Cambridge "will be hoping to soothe the tensions" between Harry and William. "Being so close to her own siblings ... and having witnessed the first-hand special bond between William and Harry, she has found the whole situation difficult and upsetting," the source added.
While both Harry and William have publicly expressed desires to mend fences in the wake of Harry and Meghan's interview with Oprah, the media has nonetheless speculated as to whether reconciliation is achievable. The brothers' vastly different tributes to their late grandfather, in particular, have sent gossip columns into a tizzy. The Daily Beast's Tom Sykes, for example, warned that they read as "dueling statements," writing, "if this is a truce, it doesn't much look like one." Harry, who is required by COVID-19 travel regulations to isolate, is staying with his cousin Princess Eugenie while in the UK (via People). He will not see his brother until the funeral. Sources tell The Mirror that he has nonetheless spoken to William over the phone.
Whether or not the Duchess of Cambridge does serve as a peacemaker at Prince Philip's funeral, it's a role she's played before. In 2019, for example, Metro reported that it was Kate who worked to soothe tensions between the royal brothers when the Duke and Duchess of Sussex moved out of Kensington Palace amid rumors of a rift.
Sources say Meghan Markle wants Prince William and Harry to reconnect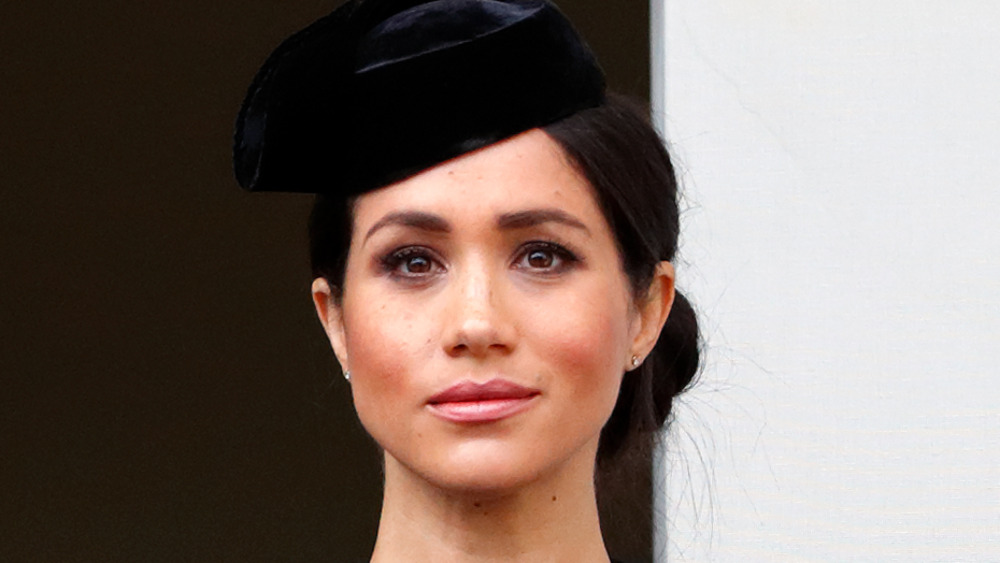 Max Mumby/indigo/Getty Images
Prince Philip's funeral will mark Prince William and Harry's first reunion in more than a year, following the Duke and Duchess of Sussex's move to California, their break from the royal family, their interview tell-all with Oprah, and its explosive aftermath. 
Harry, who is currently self-isolating at Frogmore Cottage under Britain's "Test to Release scheme," will need to stay isolated for five days if he provides a negative COVID test. Whether or not his test comes back negative, he will likely be able to attend his grandfather's funeral, as regulations stipulate that travelers may leave isolation "on compassionate grounds," according to Daily Mail. Per Telegraph, sources have told the paper that William and Harry "will be putting their differences aside for the sake of the queen" at Philip's funeral. "They know it's not about them on Saturday – it's about honoring their grandfather's memory and supporting their grandmother." 
The Duchess of Sussex is also hopeful that this event will smooth tensions between Harry and William. Friends of Meghan have reportedly said that the Duchess is keen to divert media attention away from her during this time of family tragedy. She furthermore believes Prince Philip would want the brothers to patch things up. As per what an insider told Daily Mail, Meghan is focused on supporting her husband and thinks that, "it's during these times when family should come together, put their differences aside and unite as one."