What Does Dan Shay's Glad You Exist Really Mean?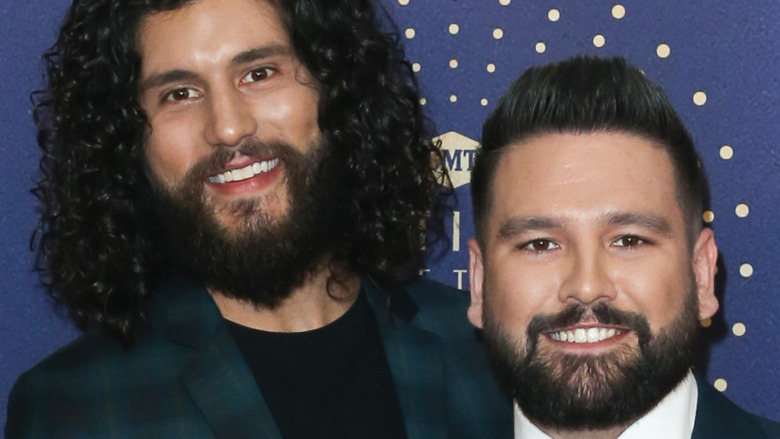 Shutterstock
The pop country sensation Dan + Shay - made up by Dan Smyers and Shay Mooney – is quickly rising in the music charts and expanding their fan base even beyond the typical country listeners.
 In 2019, the duo released "10,000 Hours" in collaboration with Justin Bieber, which became Dan + Shay's seventh No. 1 hit on Billboard's Country Airplay chart and Bieber's first (via The Boot).
The duo's latest hit, "Glad You Exist," is their first release of the year and commemorates their fans and loved ones, People. "You know, it's important to remember we need to tell the people that we love that we love them and we're glad they're around," Mooney told The Boot. "And I think being away from your family and not getting to see the ones that you love, we were reminded of that even more, so this song has taken on a new meaning, and we're just very proud of it."
We have to thank Dan's wife for "Glad You Exist"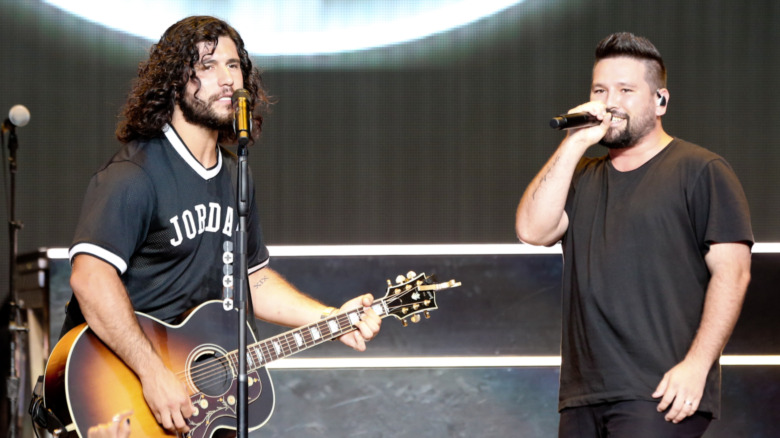 Shutterstock
While the first verse seems to address a loved one without specifying who, the third verse gives hints that it might be a romantic partner (via Song Meanings + Facts). 
"Hey look what a hello from a stranger turned into / Caught up in a moment like it's just us in this room," Dan + Shay sing. "All the right words at the right time / And you know 'em 'cause you know me better than anyone else / We don't need anyone else."
It makes sense that the song is more focused on romantic partners because it was inspired by Dan Smyers' wife, Abby Law. "I had the phrase 'Glad You Exist' written down in my phone," said Smyers in a video released by The Country Daily. "I always caught myself saying it to my wife, just being appreciative that she is on this planet at the same time that I'm on this planet. I brought it to Shay, and we started kicking around ideas."
Now the group's fans are asking for an acoustic version, which the duo acknowledged by sharing a bunch of tweets from Twitter with the acoustic-specific requests on their Instagram, so cross fingers that remix drops soon.