Inside Shay Mooney's Marriage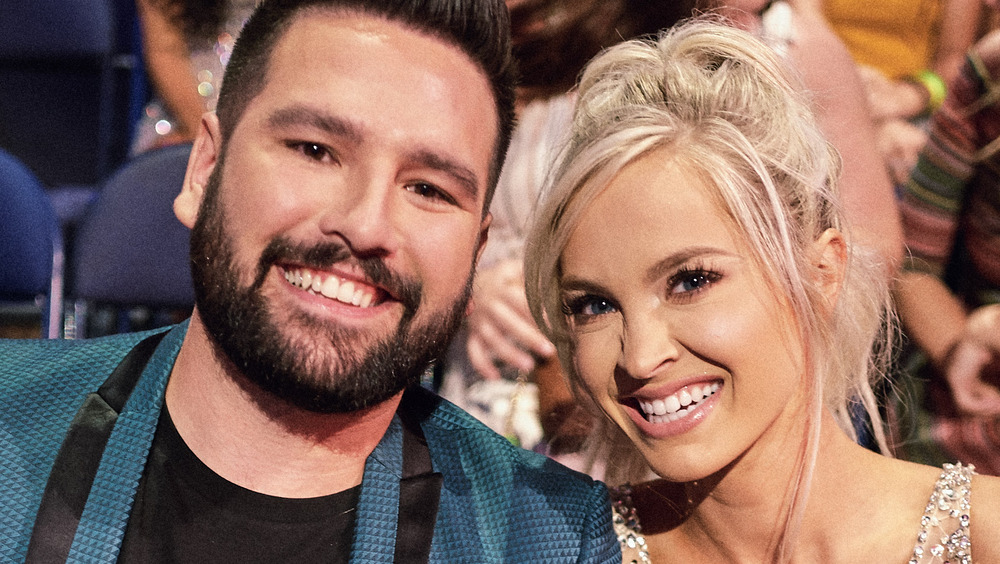 John Shearer/Getty Images
Shay Mooney and his wife, Hannah Billingsley Mooney have a, very seriously, Instagram-perfect marriage: filled with love notes, pecks on the cheek, and happy family portraits with their two, adorable kids, Asher James and Ames Alexander (via Instagram). It's definitely Disney princess-unbelievable. It's also authentically cute. Shay and Hannah even do face treatments together, prepping for the many music awards that Shay Mooney and his partner, Dan Smyers, are constantly getting nominated for (via Instagram). Hannah, who is a former Miss Arkansas, must be a pro at award ceremony prep (via People).
 It might be nice to daydream that Hannah was a diehard fan of Shay's music, an avid follower of Dan + Shay. But ... that's not really how their meet-cute went down. Instead, the couple had friends in common and met over the internet. "From the very first time I saw her, I knew I wanted to marry her," Mooney swore to People. According to Hannah, it took them a long time to see each other face-to-face. When they did, it was a stroke of luck that brought them together. "We chatted every once in a while for a few years, and then in March of 2015, I asked him if he was ever going to play in Arkansas," she explained to Brides. "Not only was he going to be in Arkansas just four days later, but he was playing in the town where I lived." That same night, she was his date to the Academy of Country Music Awards. 
How Shay Mooney popped the question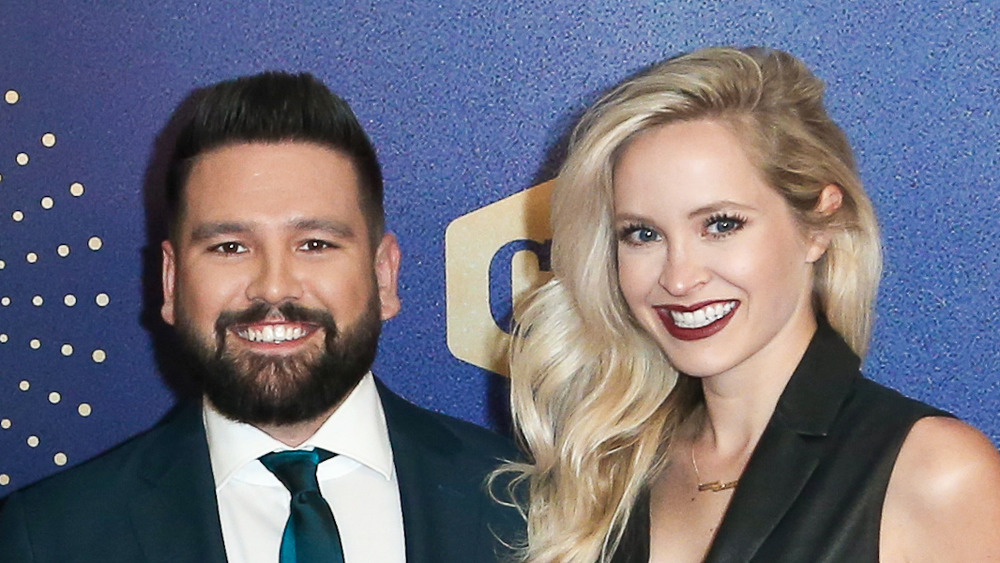 Shutterstock
Shay Mooney popped the question at a country chapel, after mysteriously mistiming a dinner reservation. "It looked like a fairytale," Hannah remembered to Brides. Shay, for his part, admitted to People that he can't remember if what he said "made a lick of sense." He was "too shaky and nervous" to truly take it in. In another, Disney-princess unbelievable twist, as the two of them got close to the chapel where Shay would propose, Dan + Shay's hit love song, "From the Ground Up," started playing on the radio. Hannah's mom (who was waiting in the chapel along with other members of Shay and Hannah's family) would later hand-make 400 jars of jam as wedding favors.
Other peaks into the couple's picture book-like life are available via The Gram. Hannah makes a mean pecan pie that Shay dreams about (via Instagram). Shay's into golf, and Hannah ... well, she tries to get excited about it, too (via Instagram). Hannah gets worked up over breakfasts at McDonald's (via Instagram). Both of them are head of heels for their children. 
Meanwhile, if the COVID-19 epidemic has been rough for Shay Mooney's performance-oriented career, it's brought his little family closer together. "I'm basically a stay-at-home dad now, which is pretty cool," Mooney celebrated to Taste of Country in August 2020.