Here's How Much Brian Kelley Is Really Worth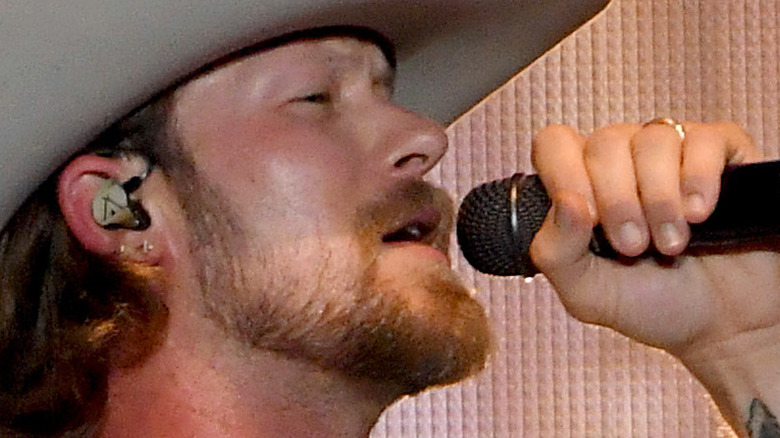 Kevin Mazur/Getty Images
In April 2021, musician Brian Kelley has made headlines for announcing his temporary departure from the popular country music group Florida Georgia Line in order to pursue a solo career. Kelley, who is one half of the Florida Georgia Line duo alongside Tyler Hubbard, released his debut solo EP, BK's Wave Pack, on April 13. 
"What I was wanting to do with this project was make it me and make every single word matter," Kelley told People. "I'm not going to sing something that's not true or that's not me." Since 2010, Kelley has been making music as a part of Florida Georgia Line, raking in millions of dollars in sales from hit albums like "Here's to the Good Times," "Anything Goes," and "Dig Your Roots."
In addition to launching a solo career, Kelley also recently revealed to Billboard that he has started his own record label, called Nashville Sound Records, in partnership with Warner Music Nashville. Kelley will be recording his new solo album through this new record label. So how much money has the star really racked in? 
Brian also co-owns a sustainable clothing brand with his wife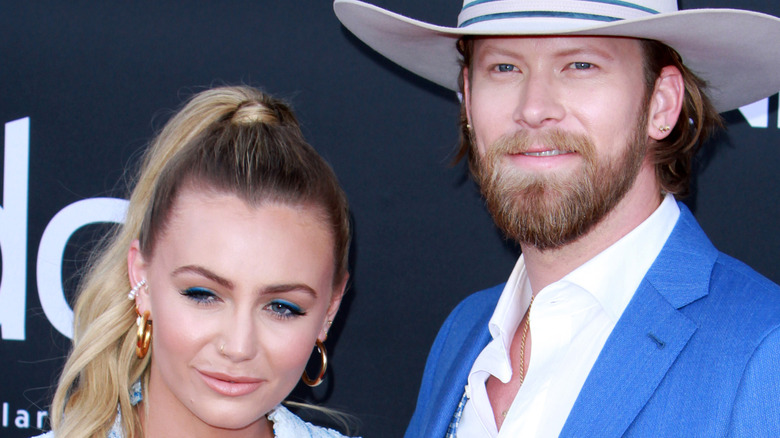 Shutterstock
While it is unclear how much money Brian Kelley made from his work with Florida Georgia Line, Celebrity Net Worth estimates that the country star is worth at least $25 million.
Along with his wife, Brittney Kelley, the musician owns a sustainable clothing brand, Tribe Kelley, which was launched in 2014. The couple operates two brick-and-mortar locations in Florida's Santa Rosa Beach and Nashville, TN along with an online site. To say that the clothing brand has been successful for the couple would be an understatement. Brittney told E! News, "When we launched, it was actually our anniversary and it landed on an award show night and within the first 10 minutes, we had made about $30,000."
Brian and his wife currently live on a 70-acre compound located just 25 minutes away from downtown Nashville. While the singer has been fairly private regarding his finances, he did list his house for $6.24 million back in 2017, though he ultimately decided that he just couldn't part with this unique property, according to Taste of Country.
While Brian's net worth might have turned any other sane person into a shopaholic, the musician admits that it doesn't take much to make him happy. "I know for a lot of people when they think of musicians," he told People Magazine. "It's private planes and all these things — and sometimes it is — but I'm just thankful for every single breath, every single moment."