The Revealing Details A Body Language Expert Noticed In Colton Underwood's Interview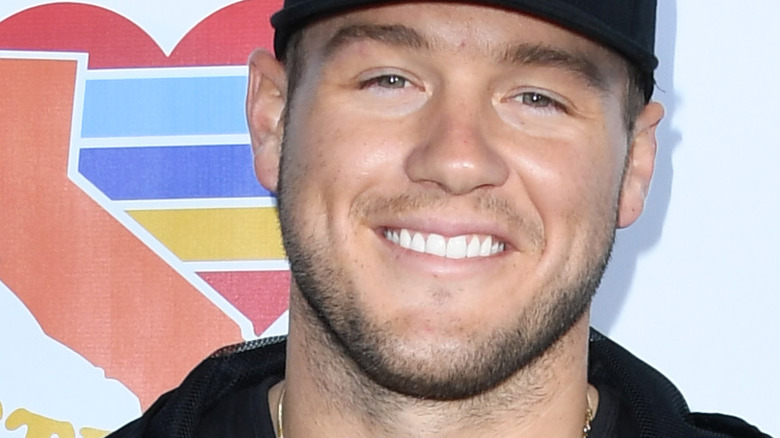 Jon Kopaloff/Getty Images
Colton Underwood was the ultimate all-American man: a former NFL player born and raised in Indiana, an active member of his Catholic church, and a man handsome and charming enough to be a contestant on the Bachelorette and subsequently invited to become the Bachelor. But things took a dark turn for him when he realized he wasn't sure that he wanted to live any longer. This eventually led him to making the brave decision to announce to the world in an exclusive interview on Good Morning America on Wednesday, April 14, that he is a gay man.
It's no secret that Underwood was feeling the entire gamut of emotions leading up to, during, and after the interview. Body language expert, media coach, international personal branding expert, and author of A.W.E.S.O.M.E Jess Ponce III spoke with The List, and he took to analyzing Colton Underwood's body language during the nerve-wracking interview in question.
Expert says Colton Underwood's eye contact was revealing
According to Ponce, when we reveal pertinent information about ourselves, we give off certain cues that "indicate our nervousness and/or apprehension, as well as our belief in what we are saying and the relief we feel sharing the news." And Colton Underwood was no exception during his GMA interview. Ponce described the former Bachelor as "measured," which was indicated by the "pacing of his words." Ponce believes this presented Underwood as thoughtful and focused, but his repeated deep breaths made him appear anxious and nervous. His eye contact also gave away his nervousness, which the expert described in detail.
Ponce explained, "When the interview first started, he kept looking down before answering. While it is common to have a 'thinking spot' (that area we look to when we are figuring out what to say), most often those thinking spots are off to one side or the other. The fact that he was looking down indicates he was embarrassed. I suspect he was embarrassed not by being gay, which he clearly indicated is he is not ashamed of, but maybe he was embarrassed by the process of his coming out."
The moment when Colton Underwood appeared to be relieved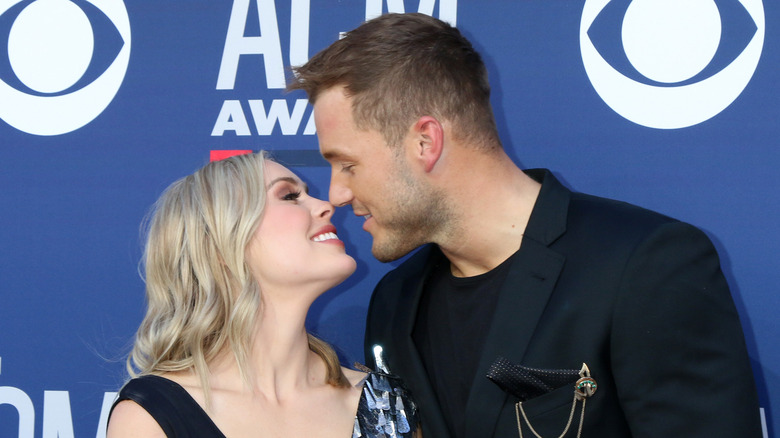 Shutterstock
It comes as no surprise that Colton Underwood was incredibly nervous to share this news. His love life has been in the public eye for years due to his place within the Bachelor Nation — where he's only had relationships with women, including Cassie Randolph. But despite this fear, Ponce analyzed Underwood's behavior as "grounded," which was demonstrated by his feet being planted on the ground. As for other body language, Ponce explained, "He also rested his elbows on his knees and held his hands together. He fidgeted slightly, but that mitigated as the interview continued. Overall, the way he sat helped him articulate his thoughts and feelings well."
And finally, the moment of truth: when Underwood said the words, "I am gay." According to Ponce, you can physically see the relief he felt when he said it. "He looked right at Robin," Ponce said, "sincerely and with softness in his eyes, but confidence in his voice as he breathed out the words. Robin even commented on it, 'Through the nerves, I see the joy.'"