Mom Producers Weren't Happy With Allison Janney's Hair Change. Here's Why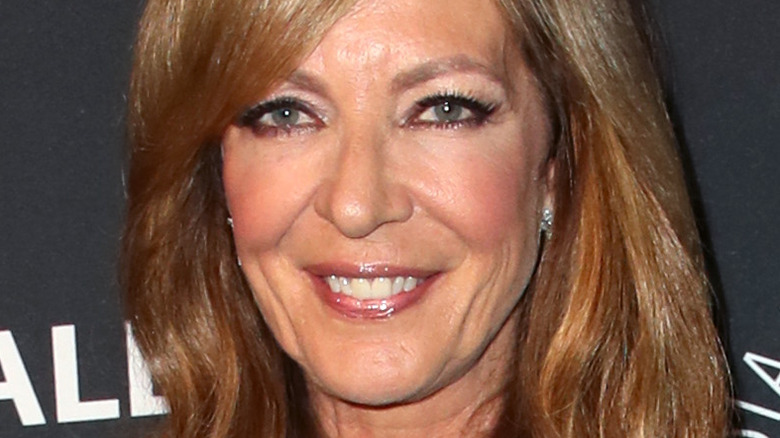 David Livingston/Getty Images
It's no secret that Allison Janney is an actress who is committed to her craft. After all, she's appeared in a whopping 135 productions since she landed her first credited acting role in 1989 in the movie Who Shot Pat? opposite of Sandra Bullock (via IMDb). 
Since then, Janney has acted in popular films and television series including The West Wing, 10 Things I Hate About You, American Beauty, Two and a Half Men, Masters of Sex, and of course, her long-running sitcom, Mom, which first premiered in 2013.
After co-star Anna Faris' surprise exit from the show in September 2021, Janney opened up about what it's been like filming the show without her. "It was very odd, and she's very missed. Anna is missed, and her character on the show is missed" she said on an episode of The Ellen DeGeneres Show in February 2021 (via E! Online). "We're just happy that she's doing what she wants to do now, and we're happy even more so that we're able to tell these stories about these great women in recovery. And I think there have been some really wonderful characters that have been established, and people love the show, so we're going to keep telling the stories as long as we can."
Here's what Allison's producers said about her hair
Allison Janney, whose character sported long, blonde hair from day one, got candid about the reactions she got from Mom producers when she showed up on set with a silver, short 'do. 
"The producers see me like this and they're like, 'What have you done?! How are we gonna do — you should have asked us before you did this to your hair,'" she told Jimmy Fallon during an appearance on The Tonight Show on April 14 (via Us Weekly). "I'm like, 'Guys, I've been wearing a wig since Season 1, but nobody knew it,'" she added. "So, everybody in the world knows about it now." 
This isn't the first time Janney has addressed her recent hair change — during an appearance on The Drew Barrymore Show earlier this month, she told the actress and talk show host that she loves the fact that she doesn't have to wear a wig or extensions anymore. "I cannot tell you how amazing it is to feel free," she shared. "Free from hair color and hair extensions and hair tapes and blah blah blah."