The Truth About Princess Alexandra, The Honourable Lady Ogilvy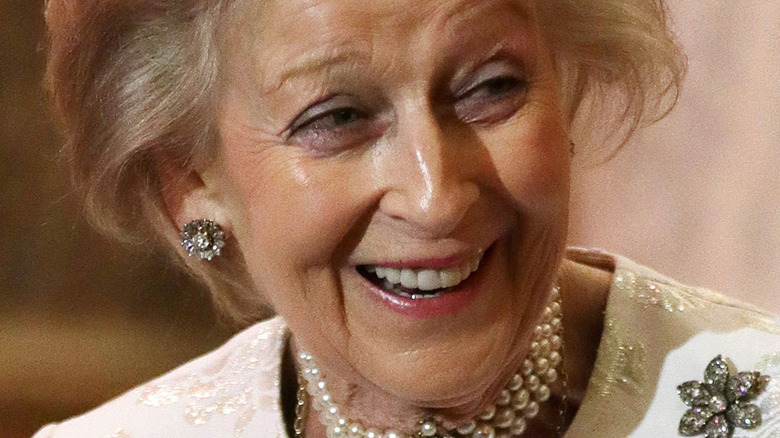 Wpa Pool/Getty Images
Princess Alexandra, The Honourable Lady Ogilvy, is 53rd in line to the British throne, and she's been a working royal for decades even though, according to the Los Angeles Times, as a child "her ambition was to be a circus bareback rider." Her father was Prince George, Duke of Kent, and brother to King George VI, Queen Elizabeth's father, and the cousins are close. Princess Alexandra was one of the queen's bridesmaids and she has represented the queen at official events around the world (via Town & Country).
Born on Christmas in 1936, with the full name Alexandra Helen Elizabeth Olga Christabel, Princess Alexandra has more royal blood than the queen. "If you were a royal-watcher standing in the street, there's no one you'd like to see more than her," explained Hugo Vickers, royal biographer to The Telegraph. "She's a sort of national treasure. She's the genuine article: the most royal of all of them." Her father could trace his lineage to Queen Victoria, and her mother was Princess Marina of Greece and Denmark and granddaughter of Russian Emperor Alexander II.
She made history as a child. Instead of being home-schooled, when she turned 11, Princess Alexandra became the first British princess to go to a normal school, attending boarding school; she went on to study French and music in Paris (from The Royal Household). Upon returning to England, she was known as Nurse Kent while taking a nursing course at London's Great Ormond Street Hospital for Sick Children (via the LA Times).
Princess Alexandra's wedding was watched by 200 million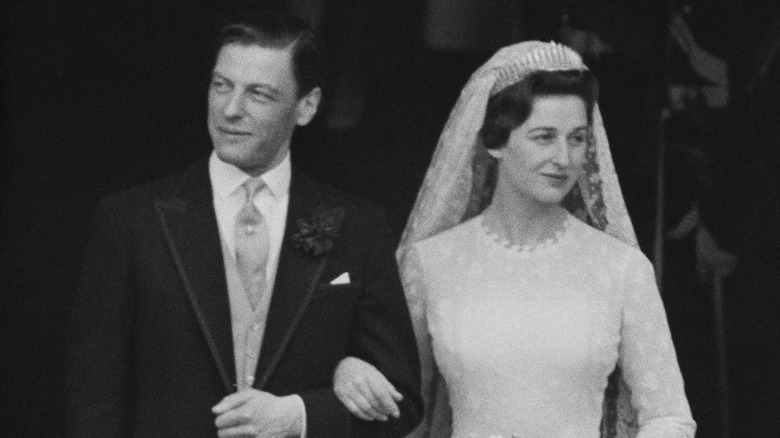 Harry Benson/Getty Images
Princess Alexandra's husband was also a part of British nobility; according to The Guardian, Sir Angus Ogilvy was son of the Earl and Countess of Airlie. The two were married to national fanfare at Westminster Abbey in 1963 with 200 million people watching the event on TV (per The Telegraph). They had two children, James and Marina, who aren't involved in royal life. And it was quite the public scandal in Britain when her daughter Marina got pregnant before she was married in 1989, with Marina refusing to marry her boyfriend until after the baby was born and telling the world that her parents had cut off her cash because of it, while Princess Alexandra and her husband denied that story (via The Associated Press).
Princess Alexandra supports over 100 organizations as president or patron, including a focus on work for the blind, mental health care, palliative care, international aid, and the arts — she's a big fan of classical music and opera (via The Royal Household). While she may be less well known than some other royals nowadays, in her heyday, Ralph G. Martin (author of the book Charles and Diana) called her "easily one of the most popular of the royals, a woman of unstuffy charm and classic beauty, regal in presence but highly accessible" (via the LA Times).