The Truth About Princess Anne's Son, Peter Phillips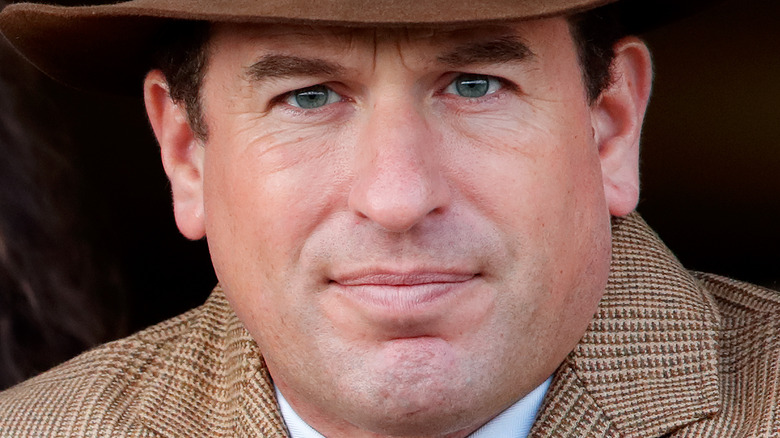 Max Mumby/indigo/Getty Images
Admirers of the royal family are no doubt confident in their knowledge of the history of the British monarchy. However, even the most staunch royal enthusiast would be open to discovering more about some of the lesser-known and low-key members of the family, including Princess Anne's only son, Peter Phillips. If this rings true for you, here's everything you need to know about Peter Phillips and his unique standing within the British royal family. 
Per the BBC, Peter Phillips is the son of Princess Anne and her first husband, Captain Mark Phillips. He was born at St Mary's Hospital in London in November 1977 and became the first royal baby to be born a commoner in over 500 years. In 2008, he married Canadian-born Autumn Kelly with whom he shares two daughters, Savannah and Isla (via the BBC). 
Unlike his cousins Prince Harry and Prince William, Peter does not have a royal title. According to Grazia, the reason for this stems from a long-standing royal tradition that states titles can only be passed through the male line. The queen reportedly did present an offer to Peter's mother Princess Anne that would've allowed her children to be born into the peerage. However, she allegedly turned the offer down.
Peter is thought to be the Queen's favorite grandchild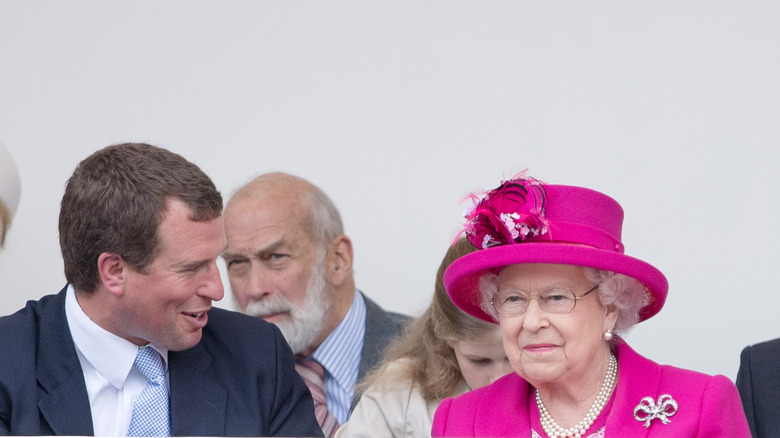 Jeff Spicer/Getty Images
As the Express reports, Peter's younger sister, Zara Phillips, was also not awarded a royal title by her mother. Speaking about Princess Anne's decision regarding her children's royal titles, the former Buckingham Palace press secretary, Dickie Arbiter, described it as a "masterstroke," noting she had given her two children the chance to enjoy a much less-pressured lifestyle. 
Despite the lack of a royal title, Peter, who is reportedly the queen's "favorite" grandson, could still one day be king and is currently 17th in line to the throne (via Bristol Live).
In 2019, news broke that Peter and his wife Autumn Phillips had asked for the queen's permission to divorce. According to The Sun, the divorce is said to have upset Her Majesty the Queen. However, a source close to the couple insisted the break up was "very amicable." 
"They remain living in the same house together. The reality is that they have spent so much time away from each other with their various work commitments. They drifted apart." The source continued, "[The Queen] was upset because she's incredibly close to Peter and adores Autumn. But she respects their decision and the fact they are going to put their young girls first."