Here's What Elle King & Miranda Lambert's Drunk (And I Don't Wanna Go Home) Really Means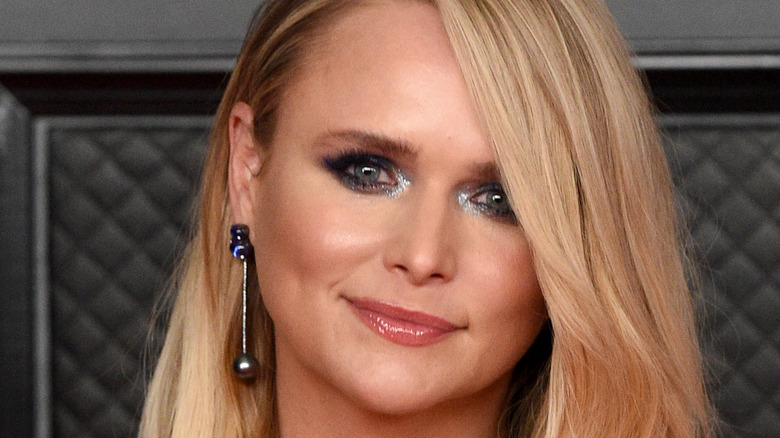 Kevin Mazur/Getty Images
Power duo Miranda Lambert and Elle King teamed up for "Drunk (And I Don't Wanna Go Home)" in February 2021 (via Rolling Stone), and it's safe to say it's a song of the summer. 
All about partying with your friends, "gin and tonic kisses," and just a smidge of debauchery, Lambert and King's latest anthem is everything we didn't know we needed. If you're equally obsessed with the rambunctious tune, complete with an '80s themed music video with some very big hair, you might be curious about the story behind the catchy lyrics.
As per Rolling Stone, the former tour-mates' "Drunk (And I Don't Wanna Go Home)" is their second collaboration, following their epic "Fooled Around and Fell in Love," an Elvin Bishop cover with other country singers like Maren Morris and Ashley McBryde (via Stereo Gum). This time around, Lambert and King decided to go more up-tempo and rebellious, opening with independence and a try-to-stop-me attitude, singing, "I got some money in my pocket, got some trouble on my tail / I can hear the doors are knocking, guess I'm heading off the rails." 
Drunk (And I Don't Wanna Go Home)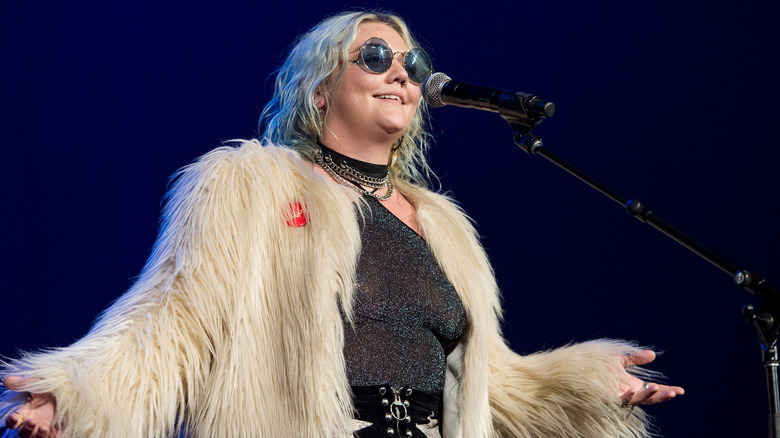 Erika Goldring/Getty Images
According to Rolling Stone, Elle King wrote the track with a songwriting partner, and explained that the "true story" of the track depicts the "wild friendship" she has with Miranda Lambert. The "anything goes" vibe permeates throughout "Drunk," especially in the line, "I got some new best friends forever," and "the whiskey goes down better when they don't know who you are" (via Genius), suggesting Lambert and King partying together in real life. 
The pair truly is supremely close. King recalled, "Our tumbleweed snowball story of getting to know each other is the ultimate real deal kinda thing. Nobody revs me up, kicks my ass on stage, or treats me more like family than Miranda Lambert" (via Taste of Country).
As King refers to Lambert as "someone [she has] looked up to as a songwriter, musician, performer, and human being," the powerful track is clearly an ode to their deep friendship. Plus, the love is mutual; Lambert told Taste of Country Nights that she is "such a huge Elle fan," becoming "really good friends" on her Roadside Bars and Pink Guitars Tour. Referring to the song as "fun and great," it's clear the pair are always ready for a good time when they sing, "So bartender, take my keys / What do you want from me? / Baby, I'm drunk and I don't wanna go home...I'm staying out all night."