This Is How Many Titles Prince Philip Really Had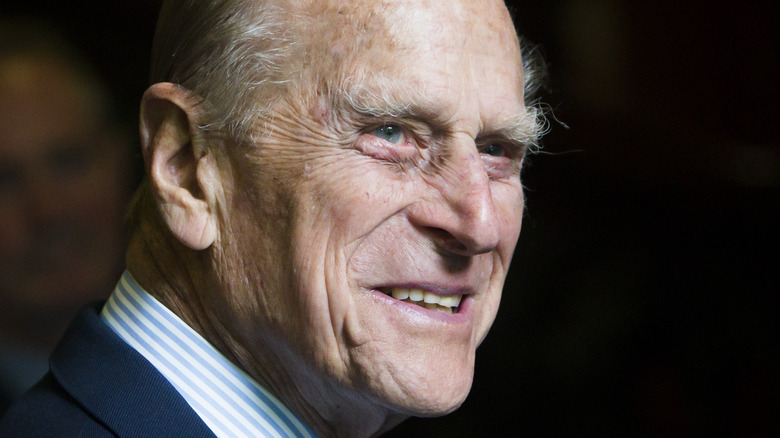 Wpa Pool/Getty Images
At his funeral on April 17, Prince Philip will have all of his titles read aloud, reports the New York Post. While he may be most commonly known by name or as the Duke of Edinburgh, Prince Philip held a lot of titles during his time as the Queen's consort.
INews states that if referred to by his full title, Prince Philip would be His Royal Highness The Prince Philip, Duke of Edinburgh, Earl of Merioneth, Baron Greenwich, Royal Knight of the Most Noble Order of the Garter, Extra Knight of the Most Ancient and Most Noble Order of the Thistle, Member of the Order of Merit, Knight Grand Cross of the Royal Victorian Order, Grand Master and First and Principal Knight Grand Cross of the Most Excellent Order of the British Empire, Knight of the Order of Australia, Additional Member of the Order of New Zealand, Extra Companion of the Queen's Service Order, Royal Chief of the Order of Logohu, Extraordinary Companion of the Order of Canada, Extraordinary Commander of the Order of Military Merit, Lord of Her Majesty's Most Honourable Privy Council, Privy Councillor of the Queen's Privy Council for Canada, Personal Aide-de-Camp to Her Majesty, Lord High Admiral of the United Kingdom.
Per The U.S. Sun, this works out to 18 titles and honors.
Prince Philip held 18 titles and honors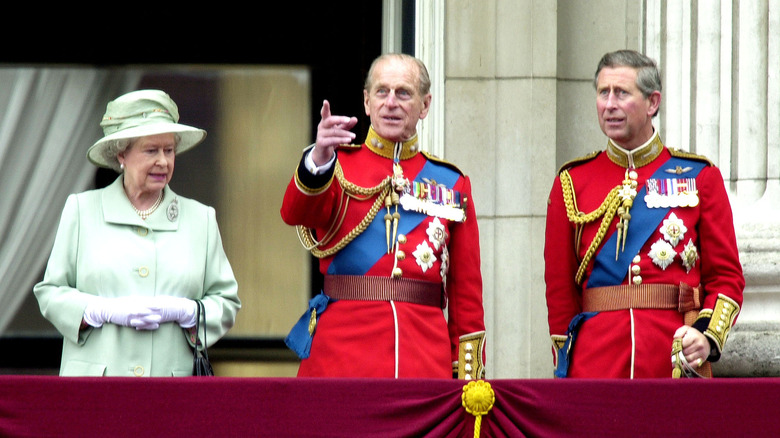 Anthony Harvey/Getty Images
When you read it in full, it's little surprise that the royal family preferred the Duke of Edinburgh. According to Harper's Bazaar, Prince Philip was never named King because the husband of the Queen is titled Prince consort. This made him Prince Philip, and he was attributed the titles Duke of Edinburgh, Earl of Merioneth, and Baron Greenwich when he married the Queen in 1947.
According to Town & Country, the Queen made Prince Philip an official Prince of the United Kingdom in 1957. Yahoo! notes that while most of his titles and honors will be dropped and picked up by other people at a later date, the title of Duke of Edinburgh will go on to be inherited by one of his children. As Prince Charles is the eldest, the title will pass to him first, and when he becomes King, it will pass on to Prince Edward who is currently the Count of Wessex. When he inherits the title, his wife Sophie will become Duchess of Edinburgh.