Justin Bieber Will Be In The Friends Reunion Special. Here's What We Know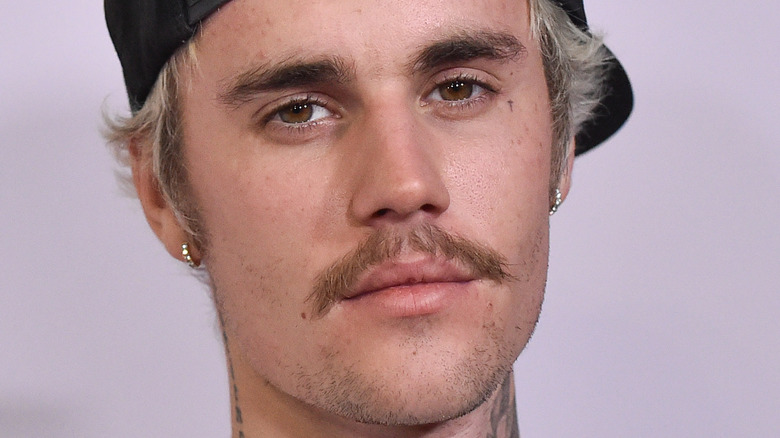 Shutterstock
Okay, so we are basically living for the upcoming Friends reunion, with the highly-anticipated show being delayed for what feels like forever due to COVID-19. The taping was supposed to happen in March of last year — but then the world stopped. And so did progress on the reunion special.
In January of 2021, Lisa Kudrow updated Friends fans that she had already filmed segments for the reunion, set to air on HBO Max. Then in March, David Schwimmer said filming would officially begin in about a month. He also revealed the show would have a host — although we don't yet know who that is. We also don't know exactly when the reunion will debut (via Glamour).
But happily, we have learned more about the reunion — namely that at least one special guest star will join the cast of the original six. Who could possibly get people even more pumped for the Friends reunion than Jennifer Aniston, Courteney Cox, Matthew Perry, Matt Le Blanc, and Kudrow and Schwimmer? Well, Justin Bieber of course!
But um, what could the singer possibly be doing hanging out with our favorite Friends? According to Daily Mail, the pop star donned an iconic costume from the series. Sorry, no, it's not Ross' holiday armadillo, but if that is what came to mind, you are on the right track!
Justin Bieber is actually a natural choice for a cameo on the Friends reunion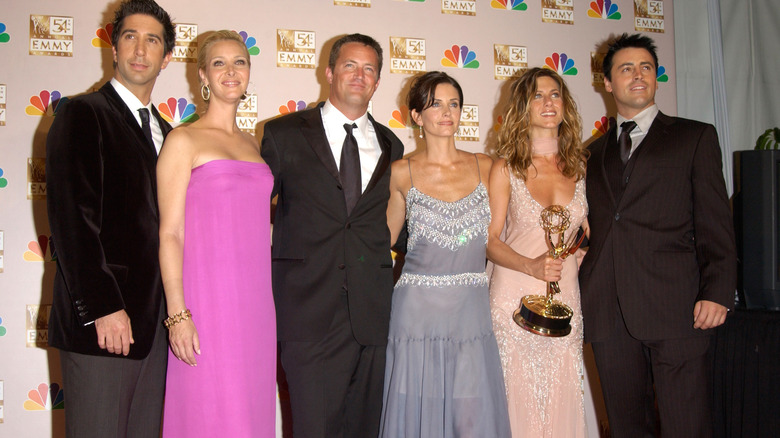 Shutterstock
The Sun reports Bieber wore Ross' Spudnik costume from "The One With the Halloween Party" episode for a cameo on the upcoming Friends reunion. Yes, that means the 27-year-old put on a giant potato to take part in the special, but as a source told the outlet, "Justin was honoured to be involved and didn't mind sending himself up wearing a ridiculous costume."
The source also told The Sun about Bieber's involvement in the show, "It was all run like a military operation to keep details under wraps, and Justin nailed it."
It's worth noting that the "Peaches" singer is a longtime fan of Friends, telling James Corden in 2020 that he and his wife Hailey Baldwin love staying home and watching the show (via Cheat Sheet). He even knows the series well enough to muse about which character he is most like, saying, "I think I'm a mix of all of them because Ross is like the super sensitive one. I'm very sensitive. So then Chandler's also super sarcastic and witty. I'm not going to give myself compliments but I'd like to say I'm a little witty."