Why Britney Spears' Latest Instagram Post Has Her Fans In A Frenzy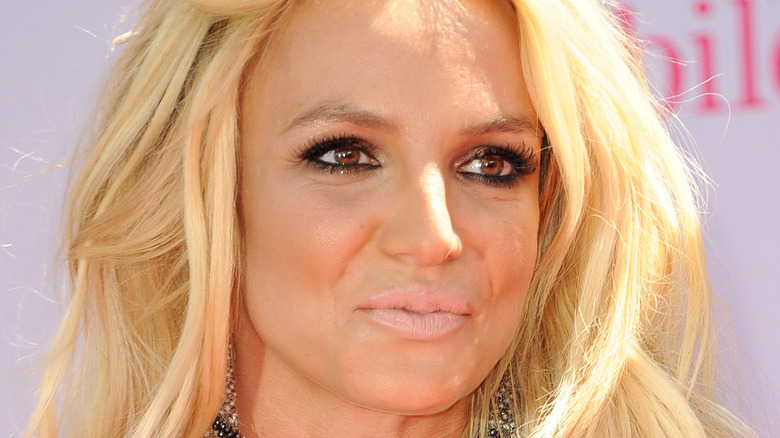 Shutterstock
Britney Spears' Instagram account has become the place her fans go to see new images and videos of the pop star. Fans flock to social media to see Spears showing off her favorite outfits or dancing around her house, per ET. However, it's also been the source of a lot of controversy for the singer over the past year. There has been speculation that her posts are carefully crafted by members of her team, and that Spears doesn't have control over what she's posting. The rumors began to spread so rapidly that the "Toxic" singer's social media manager, Cassie Petrey, was forced to speak out about the situation. "Britney creates her own posts and writes her own captions for Instagram. She finds the google images, Pinterest images, quotes, memes, and everything else herself," she stated (via Vanity Fair).
Some fans have gone as far as to pick apart Spears' photos and videos, hoping to find secret messages within. However, Petrey debunked that theory as well. "Britney is not 'asking for help' or leaving secret messages in her social media. She is literally just living her life and trying to have fun on Instagram. She has a team to help strategize like any major celebrity generally does at this point in her career," she said. Now another of the pop icon's posts is making headlines, but for a very different reason.
Britney Spears' latest Instagram posts sparks debate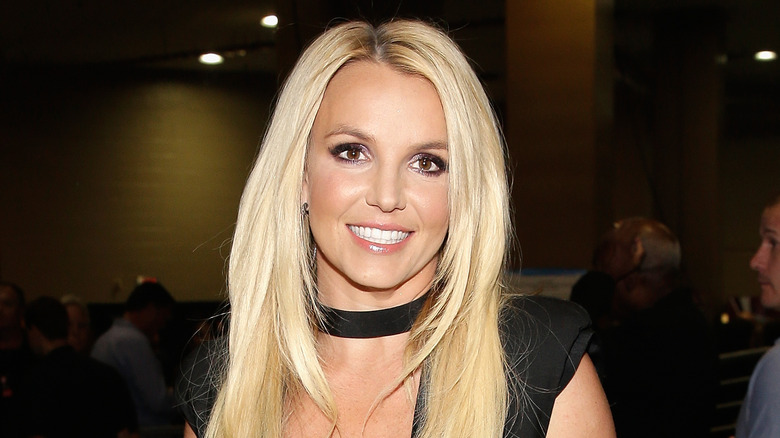 Isaac Brekken/Getty Images
Britney Spears took to her Instagram account this week to share a message in support of the Black Lives Matter movement (via Page Six). The photo focused on a Black passenger on a bus holding a sign that read, "White people have generational wealth. Black people have generational trauma. #WeAreNotTheSame." In the caption of the photo, Spears wrote, "Just sayin'," adding the hashtags #BlackLivesMatter and #BLM. Many of Spears' followers spoke out and thanked her for spreading the message. "Thank you for speaking up," one Instagram follower commented on the post. "So important to use your platform to speak on this Britney!!!!!" another stated.
However, not all of the singer's fans were in agreement. "Still waiting to inherit all this magical generational wealth. If I don't go to work, I don't eat," a social media user debated. Another Instagram critic told the singer that she should "Stay out of politics." Of course, this isn't the first time that Spears has spoken out on the BLM movement. She's also been vocal with her support in the past. Back in June, the singer revealed that she was heartbroken for her "friends in the black community," as well as for "everything going on in our country," per Pop Crush. "What the world needs now is love. Right now I think we all should do what we can to listen ... learn ... do better ... and use our voices for good," Spears added.