Catherine Paiz Reveals Her Dream Career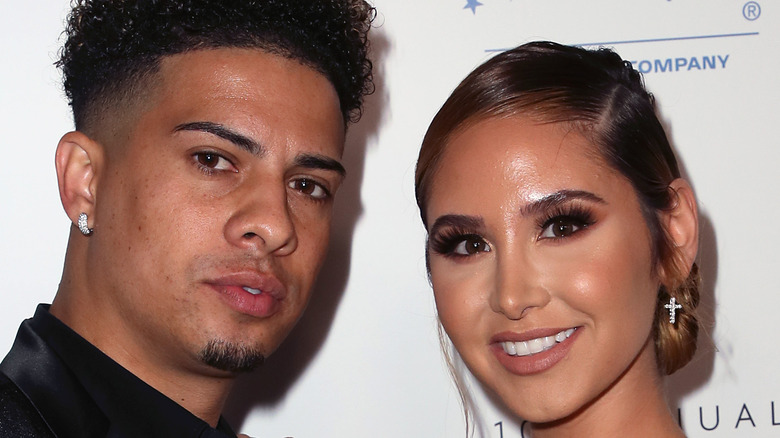 David Livingston/Getty Images
If you're into cute family YouTube vlogs, you've probably heard of The Ace Family. Composed of former NCAA basketball player Austin McBroom, his wife, Catherine Paiz, and their three children, The Ace Family has more than 19 million YouTube subscribers following their everyday lives.
Paiz, who is originally from Canada, spent her childhood in Montreal but then lived in the U.S. and China (via The Netline). "I've always had a job since I was like 16. And I didn't go to college," Paiz shared in the family's first YouTube video. "I moved to China after high school and I was there for quite some time. I came back and went straight to work. I moved to Miami and I managed a venue, and I worked at a hedge fund, and I've done, like, so many different things." Paiz has had experience in many different fields, but what's her dream career goal?
Catherine Catherine Paiz loves fashion and wants to launch her own brand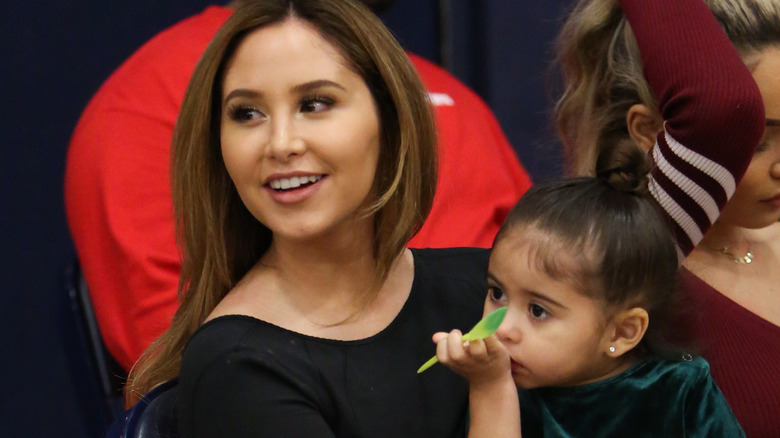 Paul Archuleta/Getty Images
The daughter of immigrants from Panama, Catherine Paiz has always been drawn to fashion and modeling. Her first job in modeling was with Victoria's Secret, and she eventually went to model for Azzelia Swimwear (via Comedy.com). In addition to modeling, Paiz also took on acting and appeared in movies including the thriller "You Can't Have It" and the drama "Monday Nights at Seven" (via IMDb).
During her acting days in L.A., Paiz met McBroom at a party and their romance grew quickly — especially as they learned they would be parents just a couple of months after they began dating (via Comedy.com). After their first baby, Elle, was born, the couple decided to launch their now-famous channel, The ACE Family, which makes reference to the three first letters of their names. While Catherine has a fruitful career as an internet personality, she has admitted that her career goal is a little bit different. "My goal, career-wise, is to have my own gym wear line," she said in a family vlog. "I was starting to do that before Elle and then, obviously, like everything happened, so I stopped. But stayed tuned." 
We can't wait to see Catherine's athletic wear line come true!