The Truth About Lil Rel Howery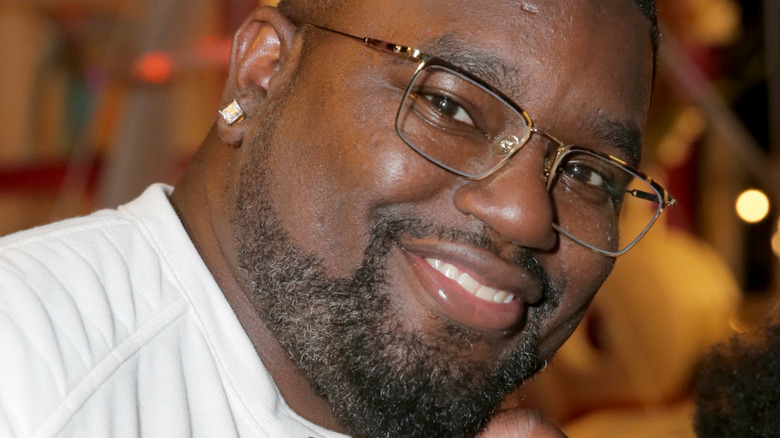 Rebecca Sapp/Getty Images
You might not know the name Lil Rel Howery, but you definitely know the man behind it. As Rod, the comedian and actor who memorably schooled Daniel Kaluuya's lead in "Get Out." More recently, Howery played the straight man to Eric Andre's live wire in the jaw-dropping Netflix hidden camera comedy Bad Trip (via IMDb). The Chicago native is already well-known for his stand-up, but in recent years, he's moved into acting in a big way. 
Take a quick look at his IMDb slate and you'll see movies alongside Ryan Reynolds ("Free Guy"), Chloe Grace Moretz ("Tom and Jerry") and Lakeith Stanfield ("Judas and the Black Messiah," which also reunited Howery with Kaluuya). That's not even taking into account everything the beloved comedian has in production. Plainly speaking, after years of working on the fringes, Howery has been given the microphone in a big way and he's not going to waste his moment. 
Lil Rel Howery is committed to being himself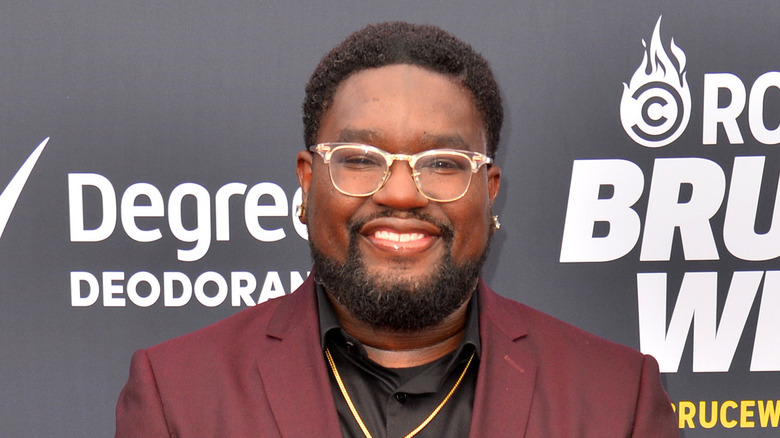 Shutterstock
After appearing in "Get Out," which was nominated for four Oscars and ultimately won one, Lil Rel Howery was encouraged to change his moniker to something more mainstream. The comedian refused, telling Complex, "The brand is what it is." As Howery explained, "It's a big thing about just being yourself. I never switch from whatever I thought people wanted to see; I been doin' me this whole time and I believe that if you do you, people will create things for you."
"Get Out" opened several doors for him, and Howery is particularly excited to play roles with more heart like one of his heroes, Robin Williams. However, the Chicago native got some good advice from another comedy icon, Chris Rock, about pacing himself. Howery doesn't want to burn himself out by saying yes to everything but, "it just happened to be some of the things I'm saying yes to are things I already wanted to do, and people I wanted to work with."
Lil Rel Howery's prank-related fear inspired Tiffany Haddish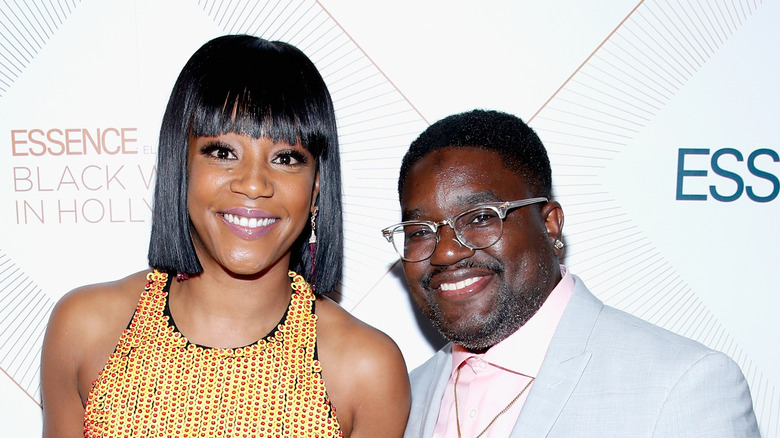 Randy Shropshire/Getty Images
"Bad Trip" is loaded with shocking pranks. And, as Lil Rel Howery explained during an appearance on "Conan," following one particular incident, the comedian got so freaked out he quit the movie. "We went into a barber shop, and they led us into the wrong barber shop — our security wasn't in there, there wasn't any cameras in there," he explained, noting the owner turned on them and began looking for a gun, ultimately pulling out a knife and chasing them around the shop (via YouTube). 
"I quit," Howery said. "I literally kept my costume on and walked to the hotel." Once there, he called Tiffany Haddish, a co-star on "The Carmichael Show" who broke out in a similar manner to Howery in the comedy "Girls Trip," to vent about the production. Much to his surprise, Haddish called his director, writer and co-star Eric Andre, to express her desire to take part in a movie that almost got her friend killed. She ended up stealing every scene in "Bad Trip" as a result.