Jenny McCarthy Gushes About Marriage To Donnie Wahlberg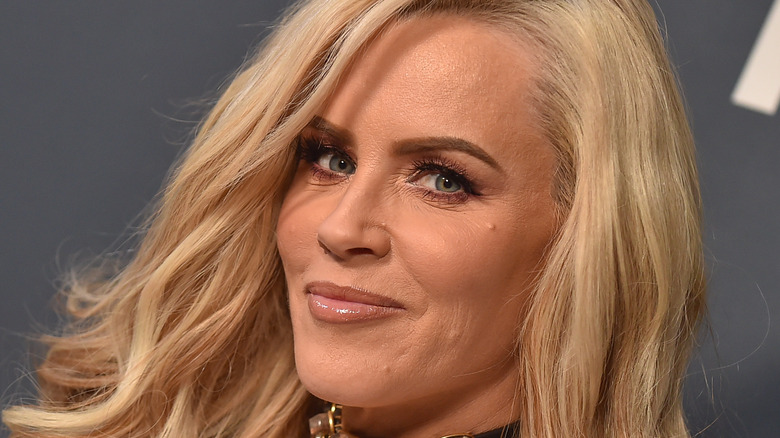 Shutterstock
Jenny McCarthy has been very open in the past when it comes to her marriage to husband Donnie Wahlberg. Of course, the actress and television host is no stranger to high-profile relationships. 
In the past she's been romantically linked to Hollywood A-lister Jim Carrey, as well as actors Ivan Sergei and Jon Asher, with who she shares her son Evan Joseph Asher. She's even been rumored to have dated comedian Chris Hardwick, who she co-starred with on MTV's hilarious dating show "Singled Out" in the '90s (via IMDb). McCarthy has also reportedly dated football player Brian Urlacher and agent Paul Krepelka before settling down with Wahlberg in 2014 (via Pop Culture).
The couple haven't shied away from speaking about their relationship to the press. In 2019, Wahlberg opened up about how good things are between him and his wife. "I had no idea how much better it would actually be," Wahlberg gushed, per Entertainment Tonight. "It gets better and better every day! This was a forever thing for us and we're fully committed to the relationship. We work at it all the time. When I look back at the first and second year, I think of how far we've come and we often talk about how we're growing closer and more connected."
Jenny McCarthy gets candid about her marriage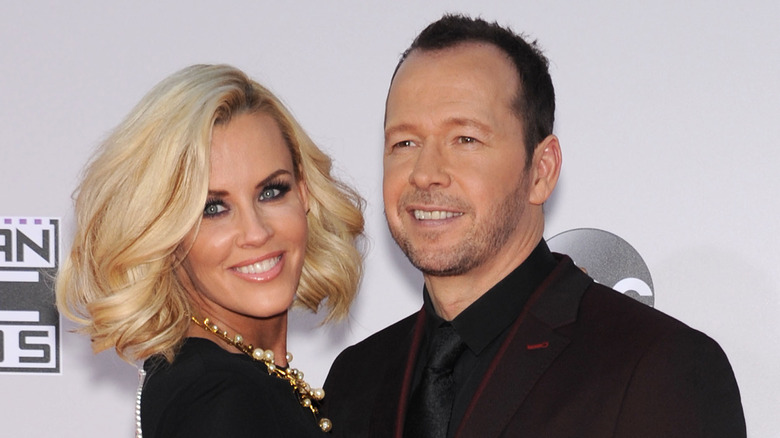 Shutterstock
Jenny McCarthy appeared on "The Drew Barrymore Show" and opened up about her marriage to Donnie Wahlberg, per People Magazine. The "Masked Singer" judge revealed that she was instantly drawn to the New Kids On The Block member upon their first meeting. 
McCarthy admitted that she was so nervous that the relationship would go south that she suggested therapy before the couple even had any issues to work out. "I loved him so much as soon as I met him, I was like, 'How do I not mess this up?' I'm going to ask him, before we even have our first fight, if we can go to therapy together," McCarthy recalled. "He might think I'm crazy, but I want to be able to figure out some tools and discover how we both fight. I'm telling you, it was one of the greatest ideas ever to go to therapy before there's a problem, to figure out how to have those conversations with each other."
In addition to attending therapy and learning how to communicate with one another, McCarthy and Wahlberg have a tradition of renewing their wedding vows annually on their anniversary (via Us Weekly). "We do it every year," she revealed in September 2020. "And people go, 'Why?' And we go, 'Why not?' Because it's just something we always want."