Here's What Inspired Jimmy Carter To Run For Office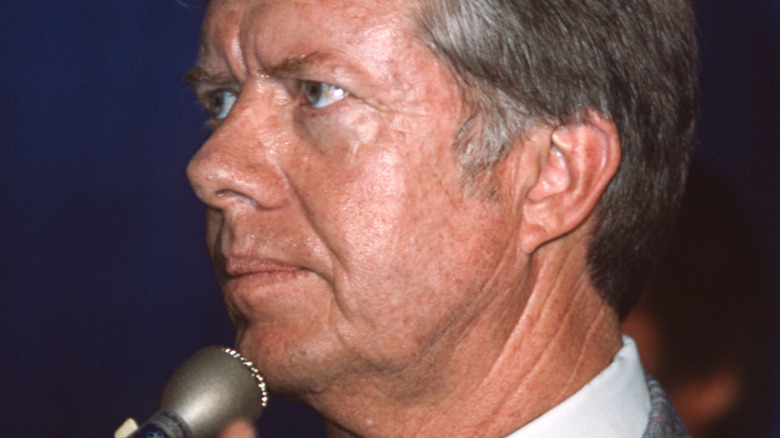 Mikki Ansin/Getty Images
Jimmy Carter went from being a peanut farmer in his native state of Georgia to being the commander in chief in the White House. The Democrat politician served as the 39th president of the United States from 1977 until 1981. While he presented himself as more progressive than other Southern politicians by supporting civil rights, he failed on the front of foreign relations, according to the Constitution Center. Carter governed alongside Vice President Walter Mondale, who had been a U.S. senator from Minnesota and former presidential hopeful himself.
After Mondale passed away on April 19, 2021, Carter shared his public condolences and admiration for his former colleague. "During our administration, Fritz used his political skill and personal integrity to transform the vice presidency into a dynamic, policy-driving force that had never been seen before and still exists today," Carter said in a statement reacting to Mondale's death (via The New York Times). "He was an invaluable partner and an able servant of the people of Minnesota, the United States, and the world. Fritz Mondale provided us all with a model for public service and private behavior."
Jimmy Carter was an advocate for integration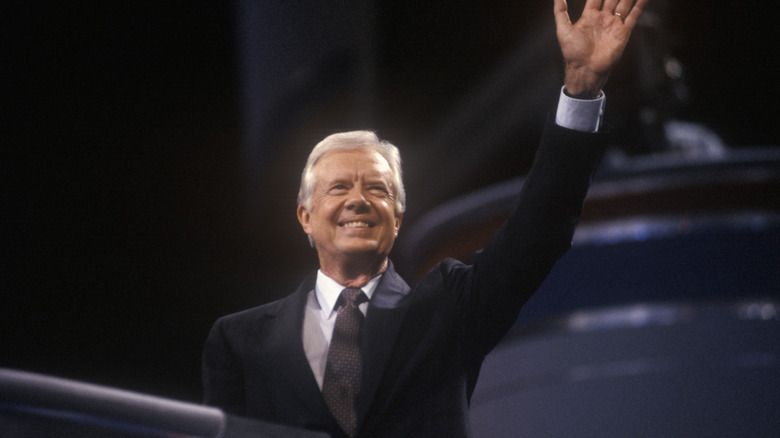 Shutterstock
After serving in the U.S. navy, Jimmy Carter went back to Georgia to rebuild his family's peanut business but soon found himself immersed in local politics. Starting off as a community leader in county boards, he then became a Georgia state senator and then Georgia's 76th governor, according to the Carter Center. His passion for helping his community motivated him to become president.
According to the Miller Center, Carter supported integration and it was a propelling issue for his political career. His church once voted to allow Black people in and Jimmy and his wife Rosalynn Carter were two of the three votes for integration.
While people hold mixed feelings about him and his presidency, he's still under the political spotlight. In a 2019 conference, Jimmy Carter was asked as a joke if he would run for president again to which he responded there should be an age limit to run. "The things I faced in foreign affairs, I don't think I could undertake them at 80 years old," he responded (via USA Today). "At 95, it's out of the question. I'm having a hard time walking."