What Is Brandi Passante And Jarrod Schulz's Relationship Like Today?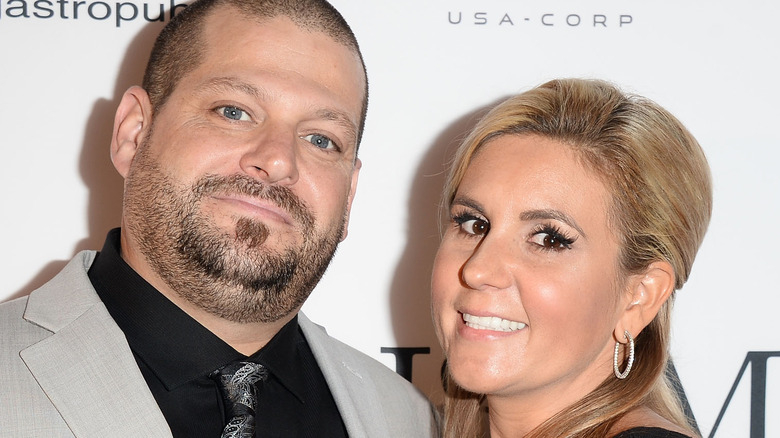 Matt Winkelmeyer/Getty Images
Reality TV fans will likely recognize the names Brandi Passante and Jarrod Schulz. The two star on "Storage Wars" together, and also spent time in 2014 starring in their own spin-off, "Brandi & Jarrod: Married to the Job," per IMDb. While the pair were never technically married to one another, Passante had indicated they were life partners multiple times, and they share two young children.
Last year, Brandi Passante revealed in an interview with The Dad Diary (via Facebook) that she and Jarrod Schulz separated at least two years ago. She didn't get into the details too much, but it was clear that their kids, Payton and Cameron, spend most of their time with Passante (via TV Shows Ace).
Season 13 of "Storage Wars" premiered this week, and the pair directly addressed their split. Passante simply commented, "I'm not with Jarrod anymore," and Schulz separately explained, "Just because me and Brandi aren't together anymore, doesn't mean we can't go to an auction — but separately" (via People).
Brandi Passante and Jarrod Schulz are no longer a couple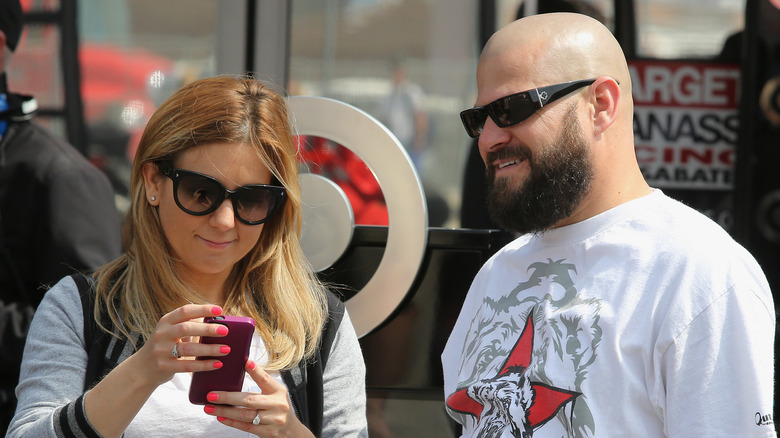 Jerry Markland/Getty Images
Even though it sounds like things didn't end dramatically, it was clear on the premiere that some tension exists between the two. At one point, Passante said Schulz was "an idiot" for spending $400 on a storage unit, and in another scene, Schulz outbids Passante on a separate unit and admits, "You know, if Brandi bids on it, I'll probably bid" (via People).
While speaking on The Dad Diary (via Facebook), Brandi Passante also explained that she ended the relationship before Season 12 of "Storage Wars" premiered in November 2018. After being asked what it's like to be a single mom, Passante said she was already used to being alone with her kids. "I did a lot of it on my own anyway, but it's the scary dad voice in the background that we're missing. I have them all the time, 24/7 they're here with me, so I have to navigate that" (via People).