Inside Cole Hauser's Relationship With His Famous Parents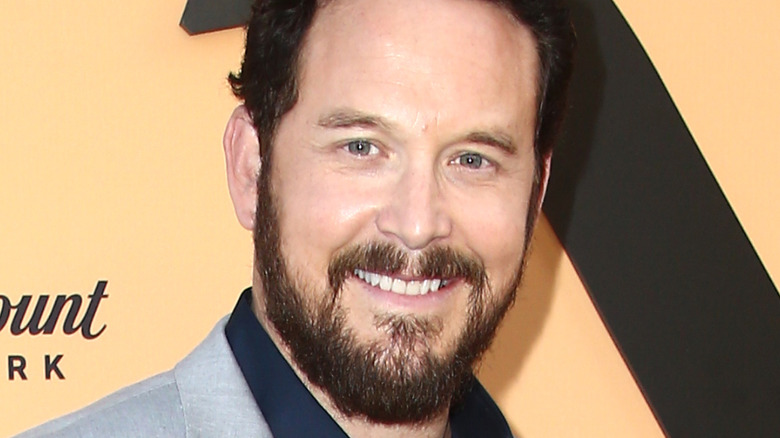 Tommaso Boddi/Getty Images
"Yellowstone" fans might not recognize Cole Hauser from his other roles in film and television, thanks to his darkened hair and scruffy beard he has on the hit Paramount Network series, but the actor has worked steadily since the early '90s. Not only did he have memorable roles in the movies "Dazed and Confused," "Pitch Black," and "2 Fast 2 Furious," but he's also had starring roles on "The Lizzie Borden Chronicles" and "Rogue,", according to IMDb. 
With numerous famous relatives, the actor seems to come by his talent naturally. He's the son of actor Wings Hauser and producer Cass Warner, whose grandfather was Harry Warner, one of the founders of Warner Bros.
Cole's parents divorced in 1977 and he told Film Freak Central in 2002, "I didn't know my father until I was about 15. I didn't really grow up with him but when I moved out to L.A., he let me live with him for a year and we got to know each other a little then." While the rugged actor rarely seems to mention his father in interviews, he did tell The Havok Journal he had researched his paternal lineage, discovering that many of his father's relatives lived in Montana. 
"They are all from Helena," he explained. "Samual T. Hauser was the first governor of Montana. I have always had this love for the state but didn't really know why. It makes so much sense now. I mean, my family has been there since the beginning of time."
Cole has always been much closer to his mother
Cole Hauser was raised by his mother, Cass Warner, and often mentions her on his official Instagram account. In December 2017, the actor shared a photo of himself and his mother on horseback with the caption, "My momma and me cruise the hills of Utah on horse back. Love (our) time together." He also posted an image of his mother, wife, and children, noting "three generations" and indicating his mother was quarantining with his family during the COVID-19 pandemic. 
In the past, Cole also supported his mother's nonprofit The Dream Factory Project by participating in a video a conversation with his mother meant to inspire others interested in pursuing their dreams. In the video, he recalls his mother allowing him to attend acting camps as a teen, which inspired him to pursue it as a career. He notes, "I was affected by affecting people in a good way instead of a bad way."
When speaking to The Havok Journal, Cole also credited his maternal grandfather, Milton Sperling, with teaching him important values, such as being honest and always acknowledging your mistakes. "My family is innately hard working," he said. "Especially on my mom's side. They were Russian immigrants and they came over and built an empire at Warner Brothers."