The Real Reason You Never See Name Brands At Aldi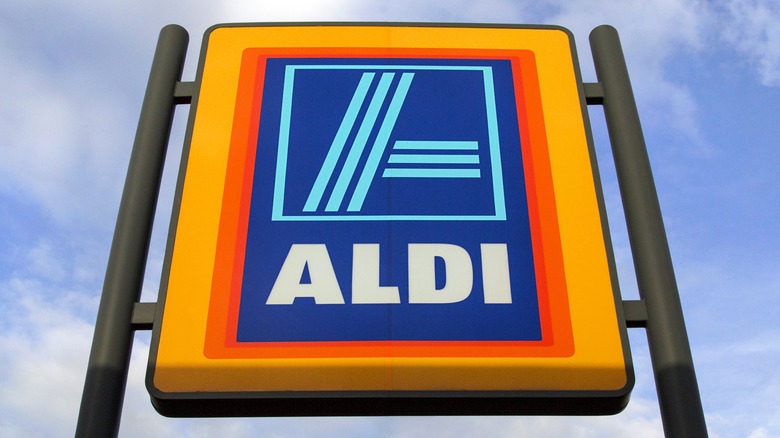 Shutterstock
If you live in one of the states devoid of Aldi stores, you're truly missing out. In addition to carrying all of your grocery and everyday essentials in just a handful of neatly organized aisles, they also carry a wide selection of booze, some of which is actually award-winning. Their Veuve Monsigny Champagne Rosé, for example, earned the esteemed gold medal at the International Wine Collection awards (via Delish). Better yet, getting your hands on a bottle of the bubbly will only put you back 20 bucks. 
Since the first Aldi store opened its doors in Germany 80 years ago, the place has garnered legions of fans. And while we may not have on-site recycling centers or all-Italian wine cellars like some of the locations across the pond, every one of the 2,000+ no-frill Aldi stores in the U.S. carries the same quality goods and shockingly low price tags. And as it turns out, those massive savings can be chalked up to the fact that 90% of the products lining Aldi's shelves belong to their own exclusive brands (via Aldi).
You can save up to 50% by buying Aldi's in-house private-label brands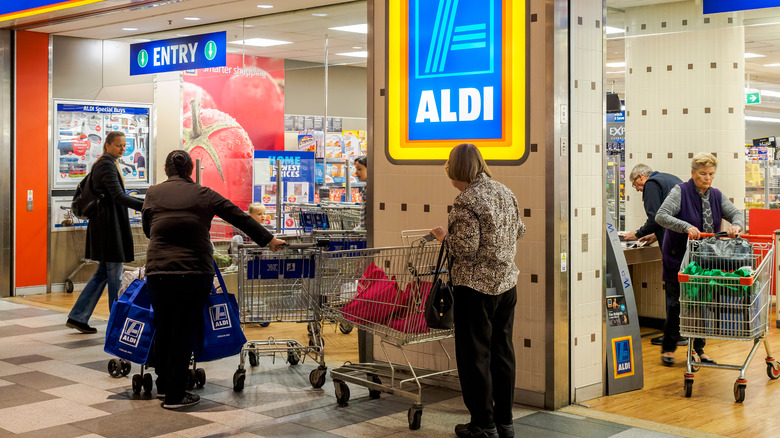 Shutterstock
Although Aldi carries a selection of name brands, if it's the wicked savings you're after, you'll have to opt for products belonging to one of their private labels. Fortunately, according to Aisle of Shame's running list, there are close to 100 different brands to choose from. From Aunt Maple's pancake mixes and syrups, to Barissimo coffee and Happy Harvest canned veggies, there's a line for just about everything on your shopping list. 
But that's not all: Aldi also makes a variety of non-food items, including their Heart to Tail line of pet food and accessories and Little Journey baby essentials. There are also lines devoted to camping gear, kitchen appliances, bike gear, home furnishings, and much, much more. According to Cooking Light, selecting these products saves customers up to 50% compared to similar products from big brands sold at most national grocery chains. So go dig around a for a quarter to snag yourself a shopping cart, and fill it on up.