Queen Elizabeth Has Some Bold Thoughts About Mick Jagger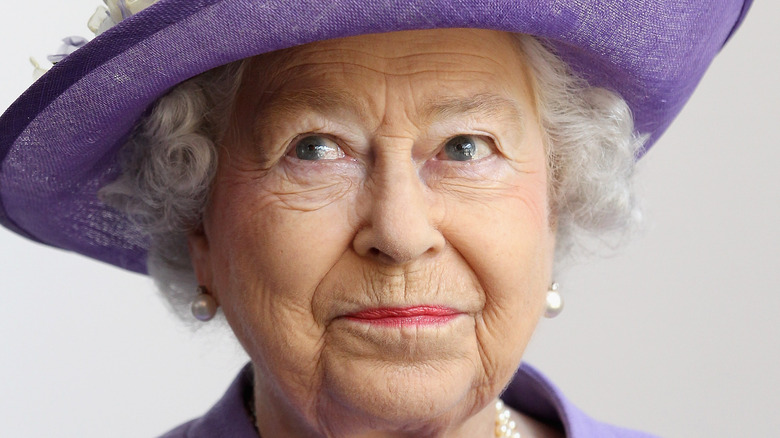 Chris Jackson/Getty Images
If Queen Elizabeth never liked Mick Jagger, the feeling was probably mutual. Christopher Andersen once wrote in his biography of Mick Jagger that, more than once, the music legend called the queen "Chief Witch" (via Daily Mail). It's entirely plausible that the queen and the rocker's shared disdain of one another was the product of he-said, she-saids. Queen Elizabeth certainly never partied with Mick Jager. And it was not Queen Elizabeth, but Prince Charles who knighted him. (After the event, according to Rolling Stone, the music legend declared, "It was all rather wonderfully formal.") Conveniently, Her Majesty was getting knee surgery, at the time.
But if the queen and Mick Jagger never met in person, gossip columns will tell you that both Queen Elizabeth's sister, Princess Margaret, and, later, her daughter-in-law, Princess Diana, were friends — and (just maybe) more — with him (via New Idea). Who knows what juicy gossip might have been exchanged behind closed doors. Whatever the case, while her son was with Mick Jagger, the queen, according to Christopher Anderson, told hospital staff that "I would much rather be here than at Buckingham Palace knighting a certain party" (via Telegraph). "Ouch" is right.
What's with Mick Jagger's relationship with Princess Margaret?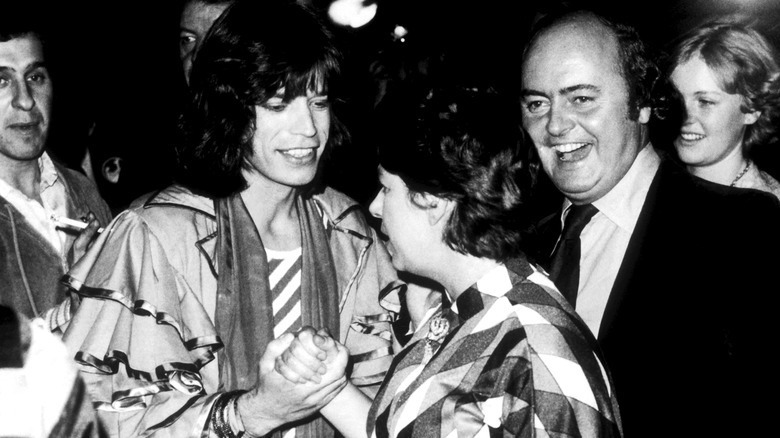 Michael Putland/Getty Images
If you choose to believe Mick Jagger's biographer, Christopher Andersen, Queen Elizabeth never wanted Mick Jagger to be knighted. Once, after Tony Blair put his name up for consideration, she replied only: "Not Suitable" (via The Telegraph).  
Her Majesty's apparent scorn for the musician probably stems back to his relationship with her sister, Princess Margaret. Margaret (again, as per Andersen) managed to convince Mick Jagger to build a house on one of her favorite Caribbean islands, Mustique (via Daily Mail). They partied together there — parties so wild that the princess's staff would have to wade into the ocean with their clothes on to serve her drinks,  according to British author Craig Brown (via Fox News). Maybe they had an affair, maybe they didn't. There's no paper trail, but it certainly wouldn't have been Princess Margaret's first (via Vanity Fair). "She found him sexy and exciting. If you saw them laughing together, dancing, the way she'd put her hand on his knee and giggle at his stories like a schoolgirl, you'd have thought there was something going on," an insider apparently told Christopher Andersen (via Daily Mail). 
Perhaps, just the sniff of impropriety was enough to turn the queen against Mick Jagger. "Princess Margaret had caused more than her share of scandal. The last thing the Queen wanted was her sister running off with Mick Jagger," journalist Harold Brooks-Baker once observed (via Express).