The Surprising Reason Kris Kardashian Is Obsessed With Costco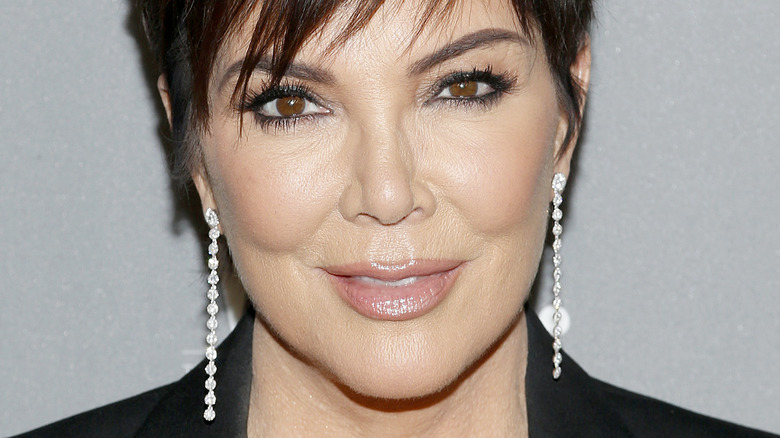 Lars Niki/Getty Images
Everyone's favorite momager Kris Kardashian, aka Kris Jenner, is a self-confessed Costco addict. As the matriarch of the Kardashian clan told The New York Times in 2015, "Costco is a passion. Costco is like a massage."
Proving that she loves the cult superstore just as much as you do, the mother-of-six then continued, "They have the most amazing dog beds, don't even get me started," adding, "During the summer, there'll be a fabulous surfboard. I don't surf, but I've got to buy a surfboard. I mean, that's how crazy I am." Understandably, being the savvy businesswoman she has come to be, she's all about the bargains.
But that's not the only time Kris Kardashian has professed her love for the wholesale chain and her obsession with shopping in bulk. "I'm a bulk girl for sure and my favorite store is Costco," she told US Food in 2019. And considering the size of the Kardashian family, it's easy to understand why.
Unsurprisingly, Kris Kardashian loves to shop in bulk so she can always be prepared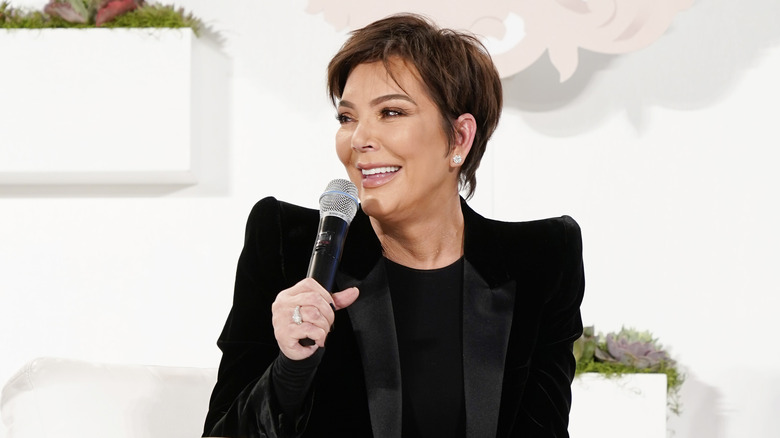 Erik Voake/Getty Images
In fact, Kris Kardashian loves bulk-shopping so much that she considers herself ready for an earthquake or other natural disaster. "I am like a Girl Scout," the reality star told US Food. "I am the most earthquake-ready person you would ever meet. I have fire extinguishers and backpacks full of supplies. I have flashlights and water," she said, adding, "I practically have a bunker."
Presumably, Kris' love for bulk shopping stems from her love for always being organized. As she told Byrdie in 2019, the Kardashian matriarch believes organization is the key to having a settled mind. "If I go to my office and I leave my house and it's a mess for some reason, I can't even clear my head. My car has to be spotless and my workspace has to be a reflection of what's going at home and everything in its place," she explained. Makes sense to us!