Who Is Eugene Lee Yang's Boyfriend, Matthew McLean?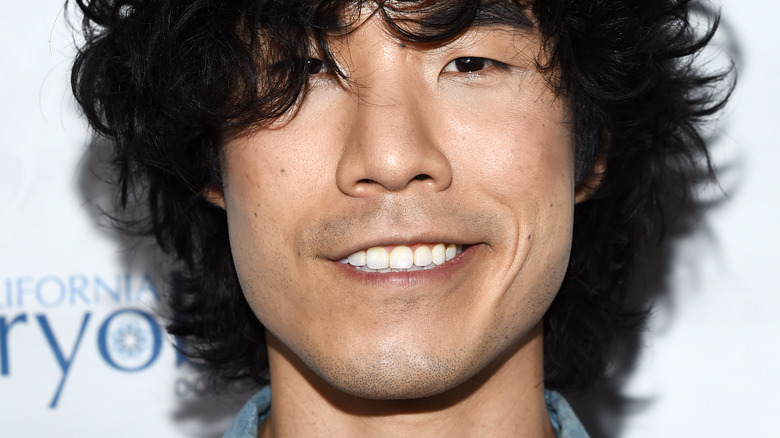 Amanda Edwards/Getty Images
South Korean-American YouTube celebrity Eugene Lee Yang came to prominence thanks to the fun challenge show "The Try Guys." The award-winning YouTube channel features Yang and his three friends Keith Habersberger, Ned Fulmer, and Zach Kornfeld trying anything their fans ask them to do. On top of his content creation work, Yang is an activist for the protection of those who identify as LGBTQ+ and of the Asian community, amid the rise of Anti-Asian hate crimes over the past year (via TODAY).
Yang came out as gay in a 2019 dance video that he choreographed and features other LGBTQ+ internet personalities such as Jazzmyne Jay and Curly Velasquez. That same year, Yang revealed he was dating Matthew McLean and the couple's first public appearance was a trip to Australia (via Celebrity.fm). Since then, Yang and McLean have attended several red carpets together and collaborated on videos for "The Try Guys" channel. So, who's Yang's boyfriend Matthew McLean?
Eugene and Matthew had dated for years before their relationship went public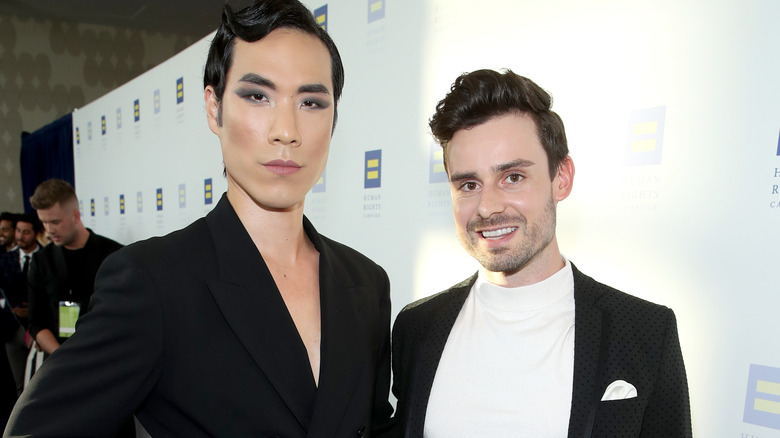 Randy Shropshire/Getty Images
While the couple made their relationship public in 2019, they had already been dating for years. Eugene Lee Yang and Matthew McLean started living together six years before their announcement (via "TryPods"). In episode 20 of the "TryPods," the official "The Try Guys" podcast, McLean revealed that he met Yang at the gym. "It's funny because he had seen each other at the gym for like a year," McLean said. "I talked to him first and he just asked me out right [a]way."
According to his LinkedIn profile, McLean is a manager at EY but in his free time, he enjoys traveling, exploring new dishes, and sharing his fashionable outfits on Instagram. In episode 88 of "TryPods," McLean admitted that he had some odd jobs when he was young, including working as an assistant at a funeral home. 
The couple has three dogs — Emma, Pesto, Kimbop — however this wasn't always the plan. When they moved in together, Yang already owned Emma, and McLean wanted to get her friend, so they adopted Pesto. "I really didn't need to have another dog," McLean said about Kimbop on "TryPods." However, after the couple adopted Kimbop, McLean took on the role of training him and now they co-parent their furry babies with love.