Body Language Expert Noticed Thomas Vinterberg Did A Telling Thing During His Oscar Speech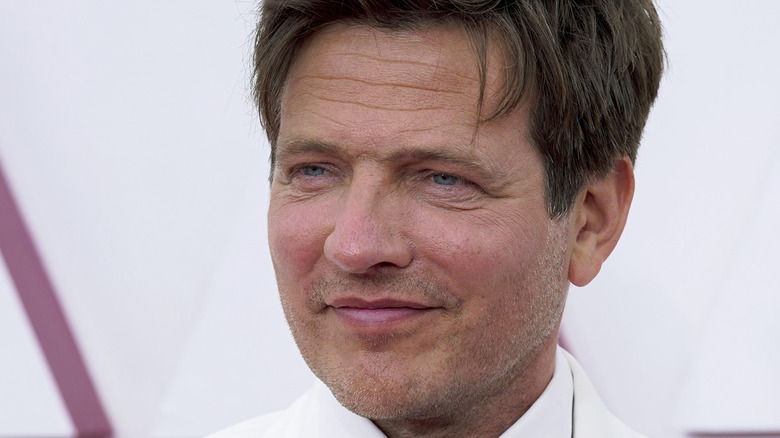 Pool/Getty Images
Danish director, Thomas Vinterberg, who accepted the 2021 Oscar for Best International Film, did so for his daughter, Ida. Ida was supposed to star in the Oscar-winning movie, "Another Round," but she died in a car crash before she could. "Someone was looking at a cellphone. We miss her and we love her," the Oscar-winning director said in his acceptance speech (via Decider). "We ended up making this movie for her, it's her monument." 
In December 2020, "Another Round" won the European Film Award for Best Film (via Variety). If the movie is a masterpiece, that's no coincidence. Vinterberg once told Discussing Film that after his daughter's death, the actors in the "Another Round" became more than just colleagues. They shared his grief, became his friends, and gave him, "everything they had. They were all very unprotected and honest. There's art by this."
And so, if on Twitter, Daniel Kaluuya's Oscar acceptance speech is making the rounds as the funniest, Vinterberg's is making the rounds as the most moving (via Twitter). When The List talked exclusively to body language expert, Blanca Cobb, Cobb picked up on a touching detail that showed us just how much Vinterberg's Oscar really meant to him.
Director Thomas Vinterberg was holding back tears during his Oscar acceptance speech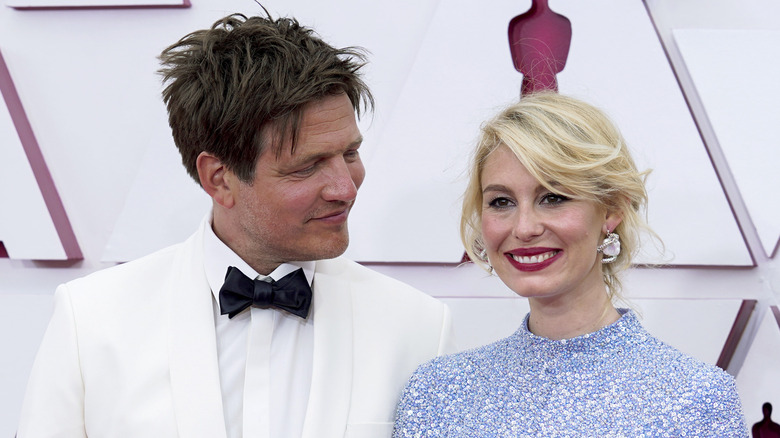 Pool/Getty Images
If you were watching Thomas Vinterberg's Oscar acceptance speech, like Blanca Cobb, you might have noticed that the director "got emotional when he talked about the death of his daughter." Cobb noticed something else, too. "As a way to comfort himself, [Vinterberg's] tongue rubbed against his teeth," Cobb told The List. "Self-soothing gestures are a way to regulate his emotional response and his tears while talking about his daughter."
And if Thomas Vinterberg nearly cried during his Oscar acceptance speech, that's almost certainly because he felt that his daughter, Ida, was in Los Angeles with him, sharing the moment. "She was supposed to be in this. If anyone dares to believe that she's with us somehow, you'll be able to see her, clapping and cheering with us," Vinterberg told his audience (via Decider). "So, Ida, this is a miracle that just happened, and you're a part of this miracle. Maybe you've been pulling some strings somewhere, I don't know, but this one is for you."